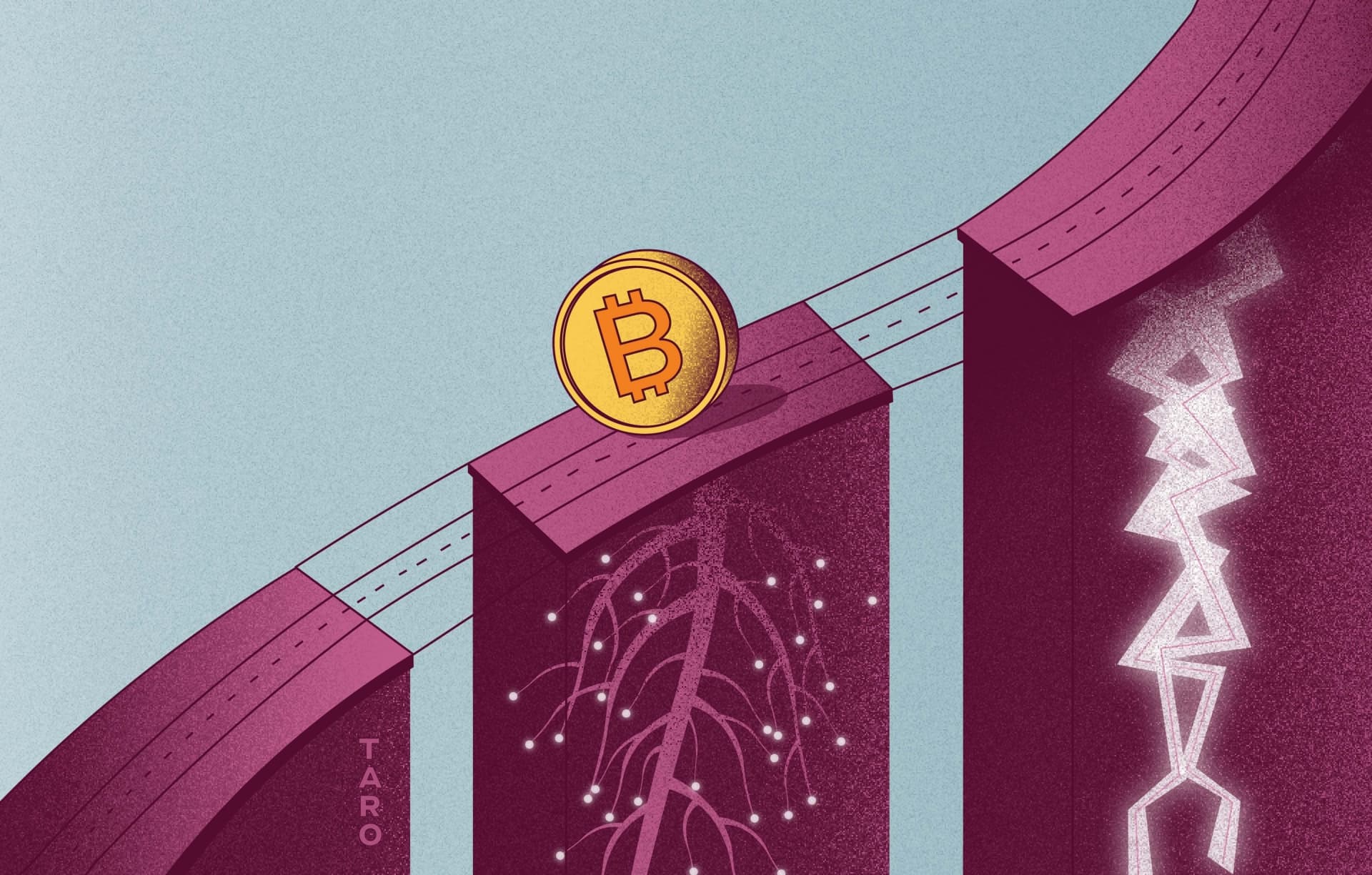 Bitcoin's Taro Update: What You Need to Know
Bitcoin is great, as the OG cryptocurrency it has held its value better than almost any other cryptocurrency ever made. The only problem? Well, Bitcoin is difficult to update, meaning the technology built in 2009 by Satoshi Nakamoto doesn't always meet the needs of users in the space over a decade later.
Luckily, there is a solution to this problem, and it is adding layers to the blockchain to improve functionality for the modern world. These additional layers help increase the speed of Bitcoin as well as solve other faults found in the chain.
Recently, the biggest problem found with Bitcoin is its inability to fit into the NFT market. The newest layer-2 solution to Bitcoin, Taro, sets out to change that. Keep reading to learn all about Taro and how it is changing Bitcoin as we know it.
What is Taro?
Taro is a new layer-2 solution powered by Lightning Labs (the same people who brought you the Lightning Network) that will allow users to issue assets on the Bitcoin blockchain, but then transfer these assets to the lightning network for quick liquidation into other assets.
The way this will be accomplished is by allowing other assets to be on the lightning network, making the network both a speedier version of Bitcoin as well as a sort of exchange for the coin. The protocol will also enable the Bitcoin network to mine assets that aren't necessarily Bitcoin, which could be good for miners as the end to mining the coin itself is drawing near.
These new assets include both fungible and nonfungible assets, meaning NFTs could make their way to the Bitcoin blockchain via this solution. Taro will also allow stablecoins on the lightning network, making it easier to exchange Bitcoin for any fiat currency you desire.
How Does Taro Work?
Taro uses the Taproot protocol, a recent upgrade to the Bitcoin blockchain, in order to function. Taproot works through the Merkle-Sum Sparse Merkle tree process for storing and cataloging data in manner that makes it easy to know where data comes from (the root of the tree) as well as to know what is missing from the tree.
What Taro does is it will enable these trees to be layered on top of one another to be able to issue an infinite number of assets. These assets will also be labeled in a way that will dictate how they can be used on the blockchain. A special script will be developed by Lightning Labs in order to transfer these assets safely and securely off the blockchain.
What this accomplishes is the Bitcoin can be used to mint assets that are not just Bitcoin, such as NFTs. Be aware however that it is actually Taro, the layer-2 solution, minting these assets through the Bitcoin network and not actually the Bitcoin Network. Which is a blessing in disguise as it will keep the pressure off the already overloaded nodes, and instead put the pressure on the lightning network while also keeping the fees low for users.
Is Taro a Good Thing?
Taro was proposed at the Bitcoin Conference in 2022 as a way to further integrate Bitcoin on the internet and bring it to the forefront of society. While Taro may accomplish this, remember that much of the opposition for Bitcoin doesn't come from the people wishing to use it, but rather governments and educational barriers.
Therefore Taro may not be a magic fix-all that Lightning Labs is hoping for. Rather it may be too little too late. Taro is clearly proposed in order to bring a more Ethereum-like capability to the Bitcoin blockchain, but the reality is, Ethereum has already established itself in the world on NFTs as well as in Web3 and will be a tough opponent to draw people away from.
The creators of Taro promote that it will render most altcoins useless as it will bring all of their capability to Bitcoin. Which, if that is true, it may help simplify the cryptocurrency world. Altcoin creators need not panic just yet however, as Ethereum has been able to do all these things for almost a decade now, and new altcoins are still popping up each and every day.
But, Taro isn't a bad thing either, in fact it's high time Bitcoin have some sort of addition to help it function in the modern cryptocurrency world. The question is, will the miners and hard core maintainers of the protocol see things the same way?
When Will Taro Launch?
That's the catch, Taro is a proposed addition to the Bitcoin network which was proposed in April 2022. Shortly after the announcement, Lightning Labs held a round of fund raising for the project which quickly netted them the $70 million they needed to get started.
Unfortunately, this update isn't as easy as raising funds and getting started. It is very complicated to build on the Bitcoin blockchain, and there are many miners and die hard maintainers of the blockchain that may need to vote on the protocol due to Bitcoin's decentralized set-up, especially if it changes the inherent properties of Bitcoin. And even if they vote yes to the changes(as this will gain them many more transaction fees), there are then many years of development that will need to follow.
If this sounds like a large change to the Bitcoin platform to you, that's because it is. It will not be easy to build this protocol and it may take years to get it right. So don't start holding your breath just yet, as it is highly probably that Taro will not launch for a couple of years—maybe even longer.
Overall, Taro is a cool project which could transform Bitcoin as the world knows it. But it also isn't a magic solution. Because it will take years to implement after its approval, there is no way to say how it will affect cryptocurrency as a whole and if it will still be as cool of a solution 5 years down the road. So for now, you'll just have to sit back and wait for a bit, because you can't make Bitcoin NFTs just yet.
Bitcoin | Bitcoin taro | Bitcoin taproot | Taproot | Bitcoin nfts | Cryptocurrency | Crypto