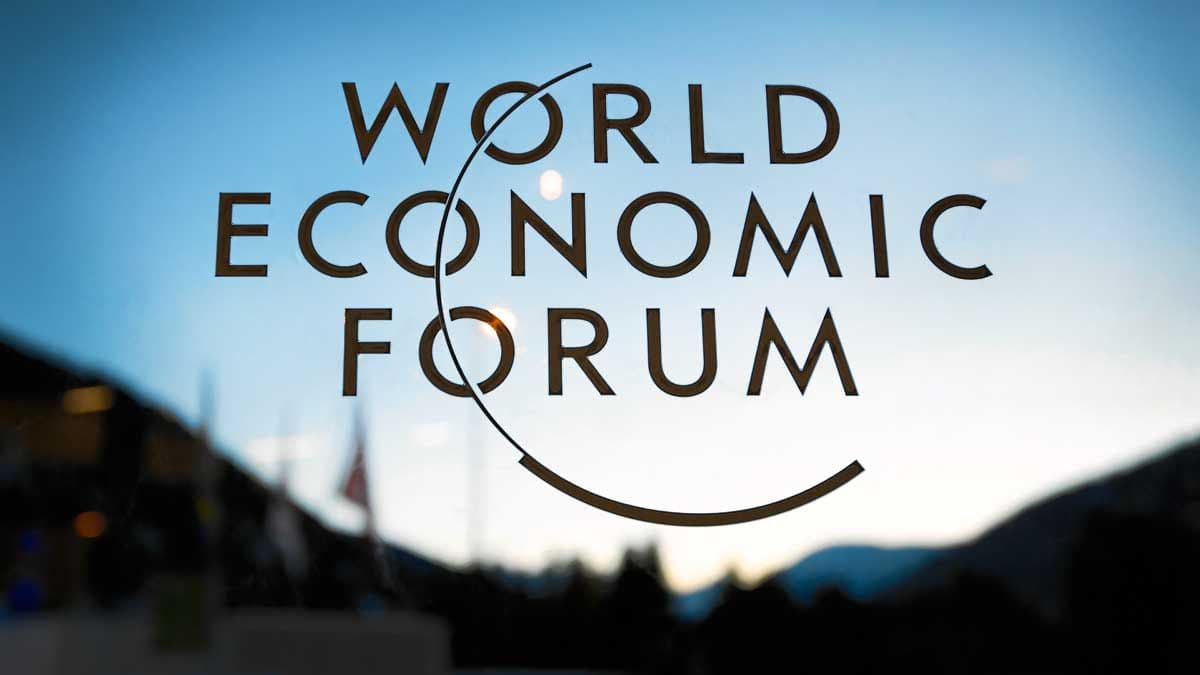 BitPesa: One of 6 Blockchain Pioneers
In June 2018, the World Economic Forum released its much-awaited global list of Technology Pioneers for this year. The list contains 61 startups that have proven their innovative ability and the capability to solve problems in different parts of the world. The pioneer list is packed with an array of new applications for previously existing technology like artificial intelligence (AI), augmented reality (AR) and blockchain. On this year's list, 54% of the pioneers were non-U.S. companies, and 25% are led by women, including BitPesa, a blockchain payment company.
The World Economic Forum is a Switzerland-based non-profit organization that engages global field experts and leaders in improving business, societal, political and other global agendas. Since it was founded in 1971, the organization has found ways to highlight the innovative achievements of several companies as well as bringing thought leaders in various industries together to communicate and collaborate on solving global issues. The World Economic Forum is famous for its annual meeting held in Davos, which unites 2,500 experts to address these issues as well as its annual list of technology pioneers.
The World Economic Forum Pioneer community was created in 2000 to honor startups all around the world that design, develop and deploy innovative technology aimed at making life easier for people by solving pressing issues. The forum holds a firm belief that innovation is crucial for societal progression and economic growth.
Each year, a number of companies are selected and incorporated into the forum's activities as new members of its community. While there, such companies share new perspectives on important discussions. Some companies that have made the list in the past include Airbnb, Google, Kickstarter, Mozilla, Spotify, and Twitter. This year, six blockchain companies, namely: BitPesa, Horizon State, Everledger, Melonport, PlataformaVerde, and Grid Singularity were included on the diverse list of chosen pioneers.
According to Cheryl Martin, a member of the Managing Board at the World Economic Forum and Head of the Center for Innovation and Entrepreneurship, innovation can be found in every part of the world, and the list for 2018 encompasses that diversity. The 2018 Technology Pioneers originate from various nations including Brazil, Canada, France, Germany, and Kenya among others. Martin also stated that the next step is to scale the solutions that these startups have created and implement them on a global scale.
Controversy has muddled blockchain technology and the cryptocurrency industry since the creation of Bitcoin. Since then, there have been numerous blockchain startups offering stakes in their companies to investors while showing off their ambitious whitepapers. These crowdfunding events, known as Initial Coin Offerings (ICOs) have become a significant way to invest in cryptocurrency. Fields have also formed around the management of ICOs, and the vertical continues to develop each day.
However, due to the lack of regulation for these ICOs and the hacks and scams that have followed in the industry, there has been a question of whether the emerging blockchain startups are built on pipe dreams. The inclusion of such companies on this list signifies the real progress within the industry and brings a sense of reality and authenticity to the work that these startups have been doing. Outside of the hype and negativity of cryptocurrency, the world can now see the positive aspects of the industry.
In September, each pioneer on the list will attend the World Economic Forum Annual Meeting of the New Champions 2018 in China. A number of the selected companies will also be at the World Economic Forum Annual Meeting 2019 in Davos-Klosters, Switzerland. They will have the support of the Forum's Centre of Innovation and Entrepreneurship, as they use their innovative solutions to address global problems. The following are the blockchain startups and the details of their technological solutions.
BitPesa
BitPesa is a Kenyan digital payment platform that uses blockchain technology settlements as a way to decrease the cost and increase the speed of business payments between users and frontier markets in Africa.
The Kenyan startup was founded by Elizabeth Rossiello in 2013 and she has been working hard to improve the way payment is typically approached in sub-Saharan Africa. The company was also the first one to be licensed by the UK Financial Conduct Authority and continues to follow strict KYC practices.
BitPesa aims to solve the issues associated with the transaction speed, difficulty, and cost of doing business in Africa. The company services a diverse clientele, ranging from African companies looking to send payments to other countries like China to remittance companies. However, these clients can be classed into three major groups:
Individuals Accessing Bitcoin

: People that fall into this category mainly use BitPesa to gain access to Bitcoin as a form of investment or a way to make discrete payments for different things including purchasing items like gift cards and games online.

Remittance Companies

: This category accounts for the largest portion of BitPesa clientele and includes remittance companies like Moneygram that have several physical locations globally and those that have local partners.

African Businesses

: These clients use the BitPesa platform to ensure seamless payment transactions between African countries and other countries outside the continent.
Currently, the platform is used by many reputable businesses, importers, and exporters within Africa to carry out easy and efficient trade and payment services. Payments can be transacted on the platform using different currencies, including international currencies for intercontinental payments and African currencies for continental payments.
How does BitPesa Work?
BitPesa offers its customers a simple way to carry out payments in locations as far away as the UAE and China. It also allows cryptocurrency users to make payments easily. The company accomplishes this with its API which also allows international remittance companies to service their clients across the Democratic Republic of the Congo, Ghana, Nigeria, Senegal, Tanzania, and Uganda. BitPesa is focused on solving two primary tasks:
The issue of payment transaction when sending and receiving money between Africa and countries outside of the continent

The problem of slow trade execution
To solve these problems, BitPesa uses blockchain technology, much like a few other payment systems in the industry. The company developed its own API which houses its core technology and is made accessible to clients. With the use of the API, businesses, banks, mobile payment platforms, and remittance companies can easily plug in the technology on their own platforms and receive money. The platform itself doesn't seem very different from other payment platforms to customers, and in some cases, these customers do not even realize that they are using blockchain technology to carry out their payment operations.
As far as the company's operations go, they are not very different from any other blockchain payment company. BitPesa transfers money via the bitcoin blockchain and converts it to another currency according to the current exchange rate. The process is cheaper than ordinary foreign exchange transactions and saves the company, and ultimately the customers, a lot of money.
The Challenges with Banking in Africa
According to Elizabeth Rossiello, founder of BitPesa in a recent interview, banking in Africa is a huge challenge due to several economic factors. She cited the exchange rate of the Nigerian naira and its volatility as an example of the problems faced with African payments. Rossiello also stated that these problems combined with others are worse than the current issues associated with using bitcoin including volatility, transaction speeds, and fees.
The issue of bank accounts and withdrawal limits was also discussed as Rossiello recounted the difficulty the company faces when it comes to taking out a credit card from the bank for operations. The banks would only grant the company a $5,000 credit card.
Problems like these don't just frustrate people, they waste time and hinder the progression of small and large businesses alike. Although Rossiello is content with Bitcoin at the moment, she made it clear that the company can replace it with another cryptocurrency if it becomes too difficult to use. This will not be the first time BitPesa will use another cryptocurrency; the company once used Ether when Bitcoin faced the threat of a hard fork in 2017.
Everledger
Businesses within the diamond industry continuously face the issue of provenance. As time goes on, customers tend to request more information about their gems as a way to ensure authenticity. This often puts pressure on the businesses, especially those that would like to serve customers without compromising their objectives.
Before now, this situation created a rift within the industry that was difficult to fill. To solve this problem, Everledger turned to blockchain technology, a transparent, straightforward way to show provenance. The company found an application of the technology that solves a huge problem-- diamond provenance tracking-- and expanded it even further to include certification authenticity and other solutions.
Everledger is a digital ledger that is specially built for the tracking and protection of valuable assets. The company specializes in creating innovative and efficient solutions to issues associated with transparency and provenance of asset records, authenticity and ownership, using blockchain technology.
Assets like jewelry and even artwork can now be digitally registered on a blockchain thanks to startups like Everledger. The registered objects can also be tracked using a digital trail for their entire lifetime. The company implements its own hybrid model using principles of both public and private blockchains to ensure security. Everledger combines security with permissioned controls to avoid forgery theft and widespread fraud. The company also contributes to the Hyperledger community and has expressed its dedication to promoting open source collaboration within the industry.
How Does Everledger Work?
Everledger's operations are based on Hyperledger Fabric blockchain technology. The platform collects the history, properties and ownership information of an asset, to create a unique profile on the blockchain. This digital footprint can be used by several participants in a supply chain to verify the authenticity of that asset at any point.
This approach is more reliable than keeping paper-based records especially for jewelry applications, the company's area of specialization. In fact, Everledger launched its diamond ledger recently and has shown interest in industrial supply chains like Tiffany's.
The company uses this new technology to deliver secure, digital diamond grading reports issued by GIA (Gemological Institute of America), a prominent diamond grading authority, to consumers. These grading reports are issued for T MARK, a diamond brand owned by Chow Tai Fook Jewelry Group.
The diamond grading data from GIA is recorded directly on the blockchain, and T MARK clients will receive this immutable record which they can access via the T MARK app.
Everledger Diamond
Everledger recently announced its plans to scale its operations and open an office in Mumbai, India, which has proven to be a strategic location for the diamond trade. The UK startup raised $10.4 million in a Series A funding round led by the Canadian division of Fidelity Investments and GMP Securities.
Graphene Venture Capital, Singapore-based Vickers Ventures Partners and former investors like Fenbushi, Rakuten, FPV, and Bloomberg Beta were also participants in the funding round. According to Everledger CEO, Leanne Kemp, Everledger's initial goal was to garner global trust amongst relevant stakeholders, and this funding round shows that the company has been successful in achieving that.
Horizon State
Global voting systems are highly flawed and always raise a question of whether or not foul play has been carried out. Horizon State seeks to solve this problem by creating a secure blockchain platform for transparent decision-making and voting practices.
The platform enables meaningful dialogue between enterprises and communities that allow them to express their opinions on various important subjects. The company claims to deliver a clean, unhackable, immutable, and seamless ballot box for this purpose as well as voter protection.
Horizon State firmly believes in building trust within communities concerning their decision-making as well as the importance of dialogue in sharing ideas and values for mutual empowerment. This is why the platform provides specially-designed tools to facilitate the necessary mechanisms of discussion and decision making.
How Does Horizon State Work?
The world in all its interconnectedness works in a random, decentralized and distributed way that is natural for the people who live in it. Unfortunately, most organizations operate in a centralized, hierarchical and organized way which significantly contrasts with the natural function of the problems they are trying to solve.
Horizon State's solution to this issue lies in the identification of this need for organizations to adopt a more inclusive approach towards problem-solving and the real-world application of their products.
The company provides tools that can help organizations adopt inclusivity without the need to spend a lot of money building their tools. These are meant to promote trust and increase engagement as such organizations achieve their goals.
The Horizon State platform is based on 3 main pillars:
Pillar 1

: This consists of the organizations that can use the platform to become more interactive and responsive as they provide services, information, and engage with members and customers.

Pillar 2

: These are the members of various organizations who are on the receiving end of the information, services, and engagement offered by pillar 1 organizations. They use the platform to engage with other members and benefactors, and to take advantage of services that multiple providers provide.

Pillar 3

: This encompasses citizen-led solutions providers who contribute financial infrastructure to enable and improve the level of interaction between organizations and their members, while also offering private member-only services.
Horizon State uses blockchain technology to achieve its decentralized objectives while protecting its users' identities. This gives users the opportunity to deepen their engagement and better understand their customers' needs on a larger, yet more detailed scale. The organization has also shown that it will continue to work with blockchain to ensure the continuous application of the technology in solving pressing organizational issues.
In April 2018 , Horizon State announced its new membership with the Enterprise Ethereum Alliance (EEA). Currently the largest blockchain initiative in the world, the EEA consists of several other corporations both large and small, dedicated to ensuring the sustainability of the Ethereum blockchain as a solution to several past and future problems. Its members cut across various industries including finance, energy, healthcare, government, and even marketing.
The EEA hopes to develop Ethereum into an enterprise-level technology through research, promotion, and support of the platform's best practices. It is a collaborative effort towards the encouragement of mass adoption of cryptocurrency and blockchain. Individual effort is not enough to drive such an agenda, but together, these corporations may be able to influence the way the industry is viewed.
The alliance welcomes any members of the Ethereum community that are interested in participating in its initiative. Some other members of the EEA include Mastercard, Microsoft, and J.P.Morgan. Horizon State will work with these different companies to create more open-source projects.
Melonport
Digital asset management is a field that continues to broaden every day, and that is where MelonProtocol has carved a niche for itself. The company presents an autonomous system, designed for the specific purpose of cryptocurrency asset management.
The Melonport platform allows users to initiate and manage digital asset strategies in a simple, customizable, and preset manner, using decentralized principles and technology. The system, which uses blockchain technology, is fully trustless and provides access to tools that make the entire process of digital asset management seamless for the average user.
The Melonport platform is made up of the following key components that play significant roles in its operations:
Melon Protocol consists of the driving logic behind the entire system mechanism including the system of tools. The protocol includes a "vault" that holds and secures users' digital assets as well as other modules that aid users with Melon fund management. The combination of the vault and modules results in a Melon fund.
Melon Portal: The Melon Portal is a web-based decentralized application (DApp) which enables interaction between users and the smart contracts on the blockchain. After deployment of a user's smart contract, the portal can be used to manage the fund in different ways including initiating a trade of assets and investing. The portal is a graphical user interface that can be accessed through a browser like Chrome with which users can interact directly with the Melon blockchain platform. All fund management and module selection processes are done in the portal.
Melon Token (MLN): MLN is the official digital asset of the Melonport platform and users are expected to convert any other digital assets that they wish to manage into Melon tokens first. These tokens give the holder protocol design rights within the Melon community and foster participant engagement over time.
Melon Ecosystem: This is an umbrella term for all the technology and relevant stakeholders associated with the Melon system.
How Does Melonport Work?
Melon consists of smart contracts built on the Ethereum blockchain platform that makes digital asset management easier by carrying out the following functions:
Using the Melonport protocol, a fund manager can initiate a Melon asset management fund at a cheaper cost than the traditional structures that currently cater to this issue. Predefined parameters which are handled by smart contracts and secured by the blockchain protocol that houses them (currently only Ethereum), can be accessed by these fund managers and used for their own purposes.
Melonport protects investors funds by enforcing those stringent parameters for operation of the system. This way, the fund is held in a more secure and trustless way than the traditional fund structures. As long as the protocol has been specified, it governs the entire operation of the system in a way that benefits the end-users.

The platform ensures the reduced cost of operation for users by lowering its barriers to entry. This also makes it easier to use when initiating a transparent, auditable and trustless fund on the blockchain. Normally, this process would require rigorous engineering and technical knowledge of blockchain technology which may be difficult to obtain for the average user. Melon ensures that users have all the tools that they can use easily for asset management without the need to learn the technicalities of the cryptocurrency and blockchain.

The platform also makes it easy for users to track their tax requirements and share records of the fund as well as invest in other funds and allow other users to invest in their funds.
Every fund structure comes with a vault and modular element. The existence of this feature allows fund managers to make real-time calculations concerning tax and audits. Special modules are built to be compatible with each vault as well as Melon tokens and the vaults minimize the risk of a potential attack on investors' funds.
PlataformaVerde
According to their official website, PlataformaVerde is the world's first closed environmental management network. The platform ensures that waste management is smoothly executed and documented using blockchain technology. Waste logistics can also be managed at every step of a user's production chain.
PlataformaVerde has designed its platform specifically to increase user revenues, decrease the cost of expenses and improve finances all-round. The company uses a SaaS online Solid Waste Management software and CRM that allows users to control generators, receivers, and transporters of solid waste while accounting for market requirements and policies.
How Does PlataformaVerde Work?
The platform works in the form of an online multi-device cloud system that does not need to be installed. It can be accessed via any internet browser and offers the following primary functions:
Creation of tools for enterprises to track waste to its final destination.

Assistance with the control and inspection of waste management practices between private enterprises and the government as a way to stop the unlawful dumping of waste in landfills and other unlicensed destinations.

Definition of the destination chain and traceability provenance.

Provision of features tailored to suit an organization's internal management system.

Control of registration and operations.

Detailed Analysis of global environmental performance in relation to organizational goals.

Protection of corporate information by restricting access to invite-only.

Provision of tools for automatic setting and tracking of waste management goals, expenses, and revenue.

Issuance of environmental management reports in a simple transport manifesto.

Control of emissions, loads and carriers.

Handling of licensing, automation, permits, deadlines and audits.

Activation of an efficient online waste logistics network.
Grid Singularity
Grid Singularity is an Austrian energy company working on creating a blockchain-based decentralized energy online data exchange platform. The platform's ecosystem provides a new solution for transparency and integrity in a major shift from the traditional, centralized model that most of the energy industry adheres to.
The company was founded in 2016 by six founders three years after the commencement of research on the blockchain solution. Its CEO, Ewald Hesse is known for his extensive experience in the energy sector.
The Grid singularity team also contributes to Energy Web Foundation, a research project involving the creation of open source infrastructure with the ability to function as a distributed operating system for the energy sector. The company is currently in its second round of funding after closing a seed round of $1 million. They are also collaborating with several enterprises like Vattenfall on their projects.
The data challenges associated with the energy industry are numerous, but Hesse has expressed confidence that Grid Singularity can tackle those challenges head-on. The company is working to disrupt the energy market using blockchain technology, a solution that has found many applications in other industries as well. This achievement will mark a huge global transition from the current traditional energy data model to a decentralized, distributed model.
How Does Grid Singularity work?
The Grid singularity decentralized platform will enable the secure storage and transference of energy data without the need for third parties. The data recording will occur in real time on the blockchain, in an immutable and secure way. This technology will allow users to sell their data on a peer-based service, canceling out intermediaries like blockchain is currently doing in other sectors.
The technology is still incomplete, and its base layer will be released in two years. However, the completed platform will include several applications that accomplish different tasks like data analysis and smart grid management. Users will simply download an application with a user interface that hides the core blockchain skeleton of the system operation. The company hopes that this technology will become commonplace in the energy industry soon.
Final Thoughts
The best aspect of blockchain technology is its ability to span various industries, providing new and exciting ways to handle problems. The World Economic Forum has recognized this by including these six blockchain startups on its 2018 list of Technology Pioneers. The list has been known to include prestigious companies that ended up achieving great heights in healthcare, global communications and other fields in recent times. The aforementioned blockchain-based companies cut across finance, asset management, energy, voting and even waste management with blockchain as a unifying factor.
This acknowledgment sets a precedent for further application and adoption of the technology and encourages more companies to implement it in their day-to-day operations. This will potentially broaden the scale of cryptocurrency usage and make it more appealing for business. The increased adoption may eventually drive the creation of favorable regulations within the industry. Once this is achieved, banks, insurance companies, investors and other stakeholders will no longer be discouraged from dealing in cryptocurrency asset trade and investment.
Bitpesa | Blockchain technology | Everledger | Horizon state | Melonport | World economic forum pioneer