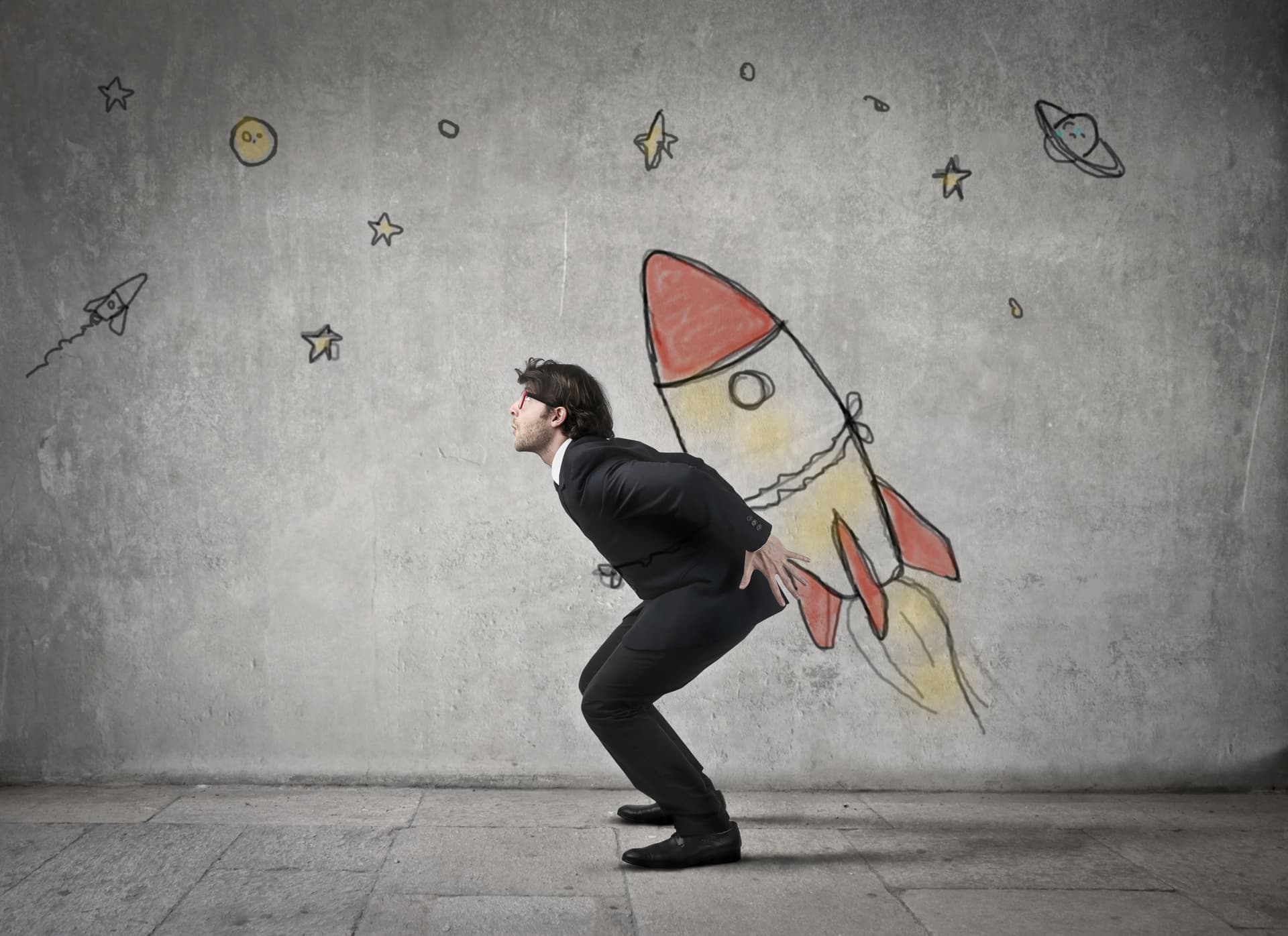 There are different ways to earn cryptocurrency, but one of the most fun ways to do so is by playing online cryptocurrency games. This is a new foray in the world of digital currencies where you can play games such as dices, slots and now Bit.Rocket.

What is Bit.Rocket?
Bit.Rocket is basically a chance-based game that involves strategy and luck to win. It's a social player-versus-player (PVP) game, which means that the players play against each other instead of a computer. The game's primary focus is not letting the rocket crash before you can make an earning.

What is rocket fuel
Rocket fuel is the actual monetary value you place on the bet. The monetary medium used in the game is cryptocurrency and not traditional fiat, a great way to allow more people to get acquainted with the digital currency.
The game has incorporated an old business model of casino games combined with advanced and current technology: cryptocurrency. MintDice supports all the major cryptocurrencies, which gives you a lot of options as to which digital currency to use while playing games.

How to play Bit.Rocket
The gaming platform is easy to use, and the features are straightforward. The main goal is to allow a user to earn cryptocurrency while playing an interactive game.
There are two main ways to play and earn money with Bit.Rocket. First, you place your bet and watch the rocket launch into space, as the rocket accelerates the multiplier increases. The higher the rocket travels and the longer it goes, the more money you can earn. The game gives you the freedom to cash out at your convenience before the rocket crashes.The rocket crash, however, is a random event in the game and spells the end of a round. There is no way to predict it; you have to rely on your intuition. It is all about using gaming skills, luck and instincts to collect as many coins as possible before the crash. If you do not cash out before the crash, then you may end up losing your entire bet.
But there's also the bonus pool. The bonus pool has algorithms that set aside one percent of all player bets. Whoever pulls out of the bet last before the rocket crashes, wins the amount set aside in the pool. If there are a lot of players remaining after the rocket crash, the pool is divided among all of them.

Tips to win in at Bit.Rocket
Since Bit.rocket is a game of chance, there's an element of unpredictability that can't be controlled. But there are a few tricks you can leverage to strategize your play.
The first thing you should do before playing the site game is to master the rules. Once you understand the rules, you'll trust your instincts more and lower the probability of making errors to increase the opportunity for greater returns.
Start the game with some caution and take baby steps when placing bets. One of the great aspects of the Bit.Rocket Bitcoin Crash game is that MintDice accepts several cryptocurrencies including minor ones like Monero and Litecoin. So, you don't need the more expensive ones, like Bitcoin and Ethereum to play the game.
The one main strategy is to cash out your bet and earnings immediately if you're the last player standing before the rocket crashes. If you wait too long, you'll lose all your money.
Another way to strategize is to study other players and their strategies, which will allow you to formulate your strategy. Pay attention to their bets and how they place them over time; this will show you how aggressive they are and if they become too greedy. If you see that a player is taking huge risks, you can cash out sooner and avoid losing to the risk-taker.
Like with any real-life games, watch out for other players' weaknesses and capitalize on them. Pay attention to when others pull out and the risks they take and exploit that to your advantage. Once you feel comfortable with the rules and have a better grasp of timing, don't be afraid to place higher price bets, by doing so you increase the chances of winning big.
For the best chances to win, also keep an eye on your betting size. Since your bet worth is matched as high as any other player, you need to make sure you bet number size is large enough where you can compete efficiently, but not so small that you don't make a profit. For example, if player A bets 100 bits, you bet 500 bits and player C bets 1,000 bits, you will play against player A as if you were both in for 100 bits in the bonus pool. Meanwhile, if you play against player C, you will be matched for your entire 500 bits in the bonus pool.
What makes Bit.Rocket so exciting?
The simplicity of the game is one of the driving forces behind the success of the game, which can attract more people who often don't enjoy complicated models. You also can bet small amounts, so as not to lose a lot of money during your first time playing the game.
Bit.rocket is fun and engaging and the best part is that it offers a creative way to earn cryptocurrency today.
Bitcoin games | Bit.rocket | Bonus bitcoin | Earn bitcoin | Game | Mintdice | Moon bitcoin | Strategy