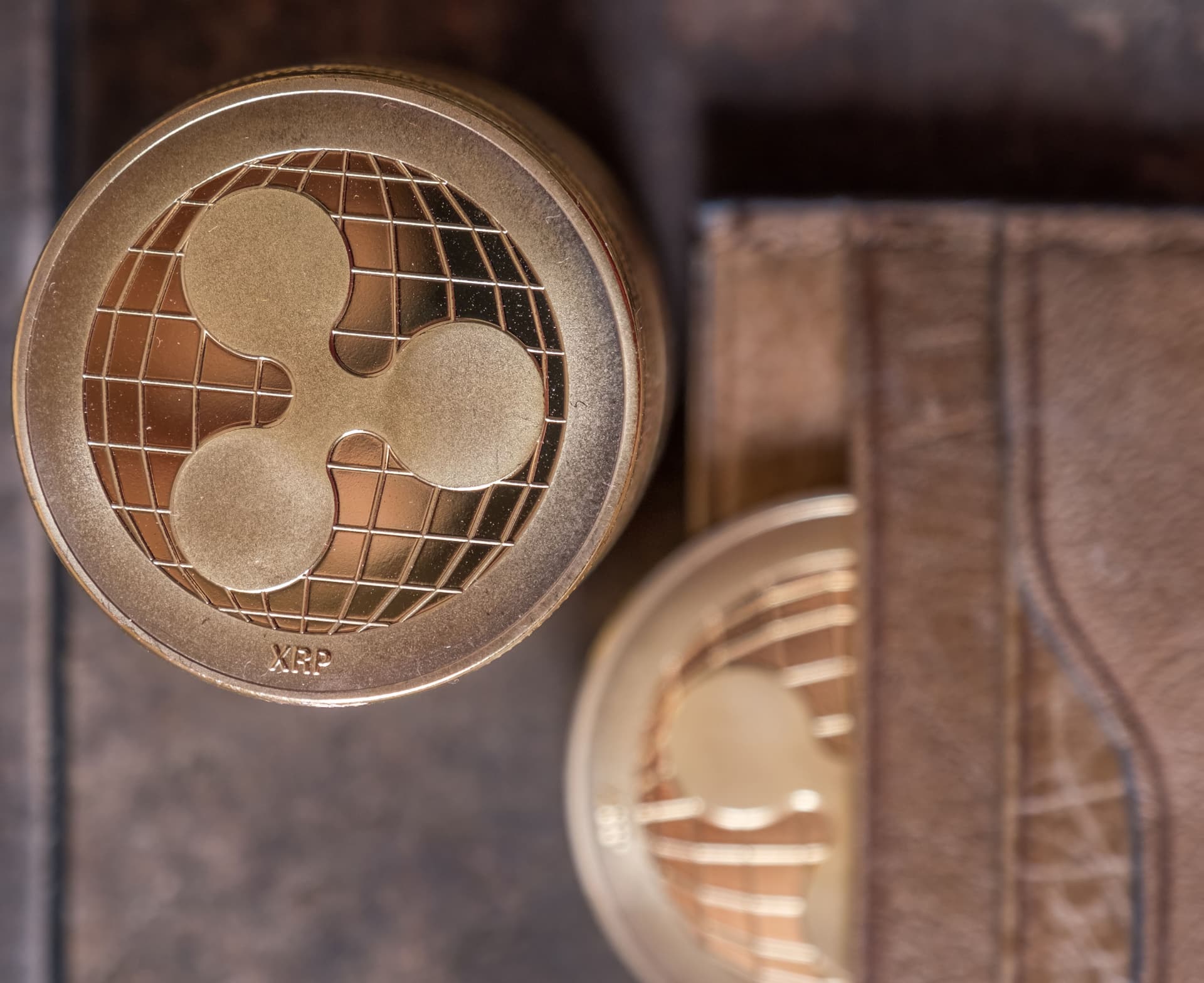 What Are the Best Ripple Wallets?
Ripple (XRP) is a decentralized real-time gross settlement system (RTGS), remittance network, and currency exchange. It was created as a distributed open source protocol by Ripple Labs Inc., a US-based technology firm. Its platform supports tokens representing cryptocurrency, fiat currency, commodities and even other units of value such as frequent flier miles and mobile minutes. Although XRP is the primary asset used on the platform, Ripple coin wallet allows users to create their own tokens for transactions.
The platform aids banks in ensuring that their clients can carry out cross-border transfers without speed, high cost or currency conversion issues. Fiat currency and other commodities can be converted to XRP tokens at its current rate and then quickly converted to any other coins without the need to pay a double commission. This especially protects residents of developing countries who own smartphones but do not have access to reliable banking systems and cannot afford to pay high transaction fees.
Ripple was initially derived from RipplePay, a platform that sought to do what Ripple is currently doing, as far back as 2004, long before Bitcoin emerged. It was rebranded and co-founded by Jed McCaleb, a prominent industry figure who later founded Stellar Lumens, another equally popular remittance platform based on blockchain technology.
Ripple Wallets
XRP is one of the top digital currencies at the moment, with a current price of $0.363625, and a 3rd place rank by market capitalization. Added to its recent listing on Coinbase as well as the important milestones and partnerships that Ripple Labs now has under its bag, it's no surprise that investors are showing tremendous interest. However, just like any other currency, XRP tokens can be stolen if not kept safe. Although there are so many great cryptocurrency wallets to choose from, it can be confusing for a new user. Here are the best Ripple wallets regarding security, reliability, and cost:
1. Ledger Nano S
Among the various types of cryptocurrency wallets (mobile, web, desktop and hardware wallets), hardware wallets are considered the best option. The Ledger Nano S is a compact wallet in the form of a USB device, used to store digital currency remotely. This means that the device does not maintain an active connection with a user's PC and cannot be hacked since it is physically stored away from the internet.
Its one-time purchase price of $99 is slightly affordable considering that no transaction fees are ever charged. It can be stored in a safe, carried in a pocket or even worn around the neck for safe keeping. Another excellent feature of the Ledger Nano S is that it can store any amount of Ripple tokens with no limit.
When it is time to use the wallet, it is merely attached to a PC and managed using the Ledger Live desktop application. With an LED screen and a few side buttons, it is easy to operate and extremely secure.
2. ToastWallet
Toast Wallet is one of the best wallets available for XRP storage. Compared to other wallets, it is relatively easy to use and can be set up quickly by anyone. It also offers a high level of security to its users and checks every safety box. Fortunately for Ripple users, Toast Wallet is available in the form of specific applications for multiple platforms. It does not matter if the wallet is needed for an iOS, Windows or Android operating system since it supports each one of them.
Another huge benefit to users is that Toast Wallet was built with ease-of-operation in mind. It boasts a simple user interface that people can navigate quickly and easily. The best part is that users are not charged a transaction fee to store and transfer their tokens. The process is entirely free and eliminates the steps that other Ripple wallets put users through, to create and use them.
3. CoinPayments
CoinPayments is a cryptocurrency payment site which offers the option of online Ripple storage. It operates similar to a regular bank and accepts more than 1000 altcoins in addition to Ripple.
The Canadian-based firm does not restrict its users to just storage and investment on its platform. Instead, it allows them to shop with vendors all over the world, willing to accept cryptocurrency.
Easily one of the largest, fastest growing and most credible online wallet services, CoinPayments serves more than 296,000 vendors in 182 countries. Each of these vendors accepts cryptocurrency as a form of payment from their customers. This makes it easier for digital currency holders to spend their tokens without feeling excluded. Users can now shop internationally with their cryptocurrency as well as withdraw it in a bank.
CoinPayments is free for all users who have a valid ID card. However, they charge a transaction fee of 0.5% for all transactions, including commercial deposits & incoming payments. This applies to every type of investor.
4. Exarpy Wallet
Exarpy is a wallet that gives users the opportunity to interact directly with the Ripple network, to store, send and receive tokens. Although it is not affiliated with the cryptocurrency, it plays a huge role in facilitating user transactions on its side. It is easy to use, secure, fast and reliable.
Exarpy has a couple of exciting features, including how people can use this wallet on almost every device. Another attractive feature is that it only charges a transaction fee of 0.025XRP. It also does not store any user information so that cybercriminals cannot use it. For security, a PIN is given to users to log in and store, send, as well as receive any amount of Ripple.
5. Abra
Abra is a mobile application which provides global cryptocurrency wallet services and is available both for Android and iOS users. Recently, the mobile wallet opened its doors to Ripple, its latest addition among up to 20 other cryptocurrencies.
It also allows its users to buy XRP using fiat currency. Currently, in the crypto ecosystem, it is difficult to find easy ways to buy virtual currency tokens using fiat currency. Like Coinbase, Abra is one of the platforms working to solve this issue and already supports up to 50 fiat currencies.
6. GateHub
GateHub is one of the fastest and easiest wallets to use for Ripple storage. It also deals with the storage of BTC and allows people to buy and transfer both currencies reasonably easily. On the GateHub platform, users can purchase XRP by paying money through a bank. However, they would have to buy some BTC and convert into Ripple after.
Gatehub is so popular that it is listed on the official website of Ripple labs and has been offering services for the coin, for a long time. This listing makes the platform more credible to potential investors.
7. Edge
Edge is another Ripple wallet which has a relatively simple user interface to navigate. It was created in February 2018 when a part of Airbitz was rebranded. The Edge app works just like a typical mobile banking application and approaches security in a different, high-level way.
Using this wallet, people can send and receive tokens without the need for a third party to manage its server security. Instead, it gives users a simple security layer which they can set up and control by themselves. The architecture of Edge ensures that it supports all blockchain-based products being traded globally. This includes new coins, as long as the developers extend their support through a simple plug-in. Edge wallet also supports the display of funds amount in smaller denominations.
Final Thoughts
Judging from recent developments and a pile of predictions, Ripple seems like a great platform and currency to use. However, theft is a huge ongoing problem in the industry. While regulators continue to search for a way around it, the onus lies on digital currency holders to protect their assets by using the best wallets available.
Not everyone will find every type of coin wallet convenient, so there are several types to choose from. However, a hardware wallet, (Ledger Nano S in this case), seems to be the safest option for anyone looking to store Ripple tokens, whether for trade or long-term investment purposes.
Best ripple wallets | Bitcoin wallet | Cryptocurrency wallet | Crypto wallet | Ripple security | Ripple wallet