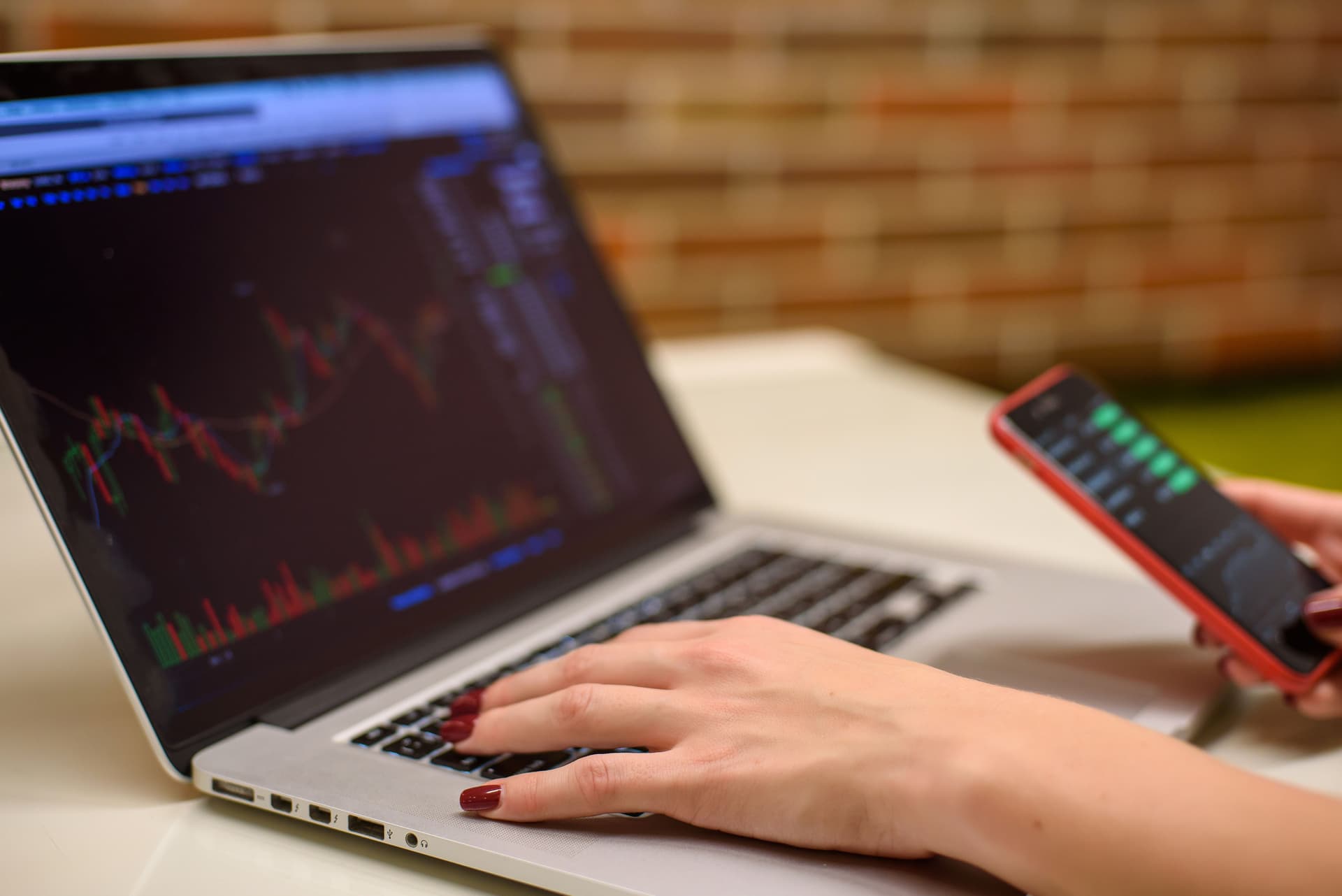 A Guide to Blockchain Penny Stocks
Saving up enough money can often seem like the most challenging part of investing. However, in many cases, figuring out what to invest money into takes the cake because this single decision stands between total loss and a life of wealth.
Understandably, many people can't invest in commodities such as stocks due to a fear of risk. However, it doesn't have to be this way because there are ways to invest little money with the possibility of earning a significant return on it.
One of those ways is penny stocks, a quick and simple way to get in on the action. Penny stocks are stocks that are shared at a low rate, typically below $5.00. They are usually traded on major exchanges like the American Stock Exchange, NYSE, and NASDAQ.
Just like any other price investment vehicle, penny stocks come with their own set of risks.
However, because the amount invested is relatively small, the risks are also significantly reduced. The key to skirting over these dangers is to learn about capital preservation where penny stocks are concerned.
How to Invest in Penny Stocks
Generally, any stock purchased, whether small or large, is a symbol of partial ownership in a company. Every company has indicators of future performance, based on past and present operations and accomplishments. So often, with research, a potential investor can tell if a company will do well in the coming years. Some of these indicators include revenue increase, growth in size, share price and market share.
That said, buying penny stocks is not that different from buying any other commodity in a large corporation like Amazon or IBM. The major difference lies in the share price and volatility of the company, where penny stock share prices are generally much lower and more volatile. Also, companies that offer these stocks are usually new, small, and somewhat undiscovered by significant investors.
Blockchain Penny Stocks
Blockchain investments have garnered a significant amount of hype since 2017 due to the amount of profit that investors can make on them. The two primary ways that people invest in the industry are:
Buying and holding

cryptocurrency

in the long term, using insights from fundamental analysis.

Identifying and investing in emerging companies (through an ICO) that apply blockchain technology in innovative ways that solve problems.
While these are the most common ways, blockchain penny stocks can also be a great way to invest. They are indeed a convenient way to turn small currency investments into huge ones.
Several blockchain companies have meager share prices and are providing valuable solutions to problems in different niches.
Finding some of these companies, carrying out thorough research and investing in them, can be an excellent decision in the long run. With time, some of them will gather momentum, and their share prices may see huge increases that will make the investments worthwhile.
Blockchain Penny Stocks to Watch
While many blockchain companies offer penny stocks, the following stand out:
360 Blockchain
360 Blockchain carries out large-scale Zcash and Ethereum mining operations. The firm believes that the future of business lies in blockchain and works to develop the sector. Its share price of $0.02 makes it the perfect company for new investors.
Formerly known as 360 Capital Financial, the firm recently announced a joint venture with NOS Blockchain and will invest capital and expertise to ensure the application of public and private blockchain technologies.
360 Blockchain focuses on decentralized applications, smart contracts, enterprise blockchains, decentralized data management, distributed ownership and trust, content distribution, and supply chain auditing.
BLOK Technologies
BLOK Technologies Inc. is a public company that focuses on developing and investing in blockchain startups. Through capital and effort, the firm builds blockchain enabled technology for niche industries. With a share price of $0.02, investors can test the waters with smaller sums than they would invest in a typical ICO.
The firm is currently working on projects to ensure its continued growth. One of such projects is 'Greenstream,' which is intended to manage the newly legal Canadian Cannabis industry supply chain. It will cater to the country's network of customers, merchants, distributors, and government agencies by allowing them to monitor, access, transact, track, and authenticate all supply and production processes within the growing industry.
Atlas Blockchain Group
Atlas Blockchain Group is a Canadian cryptocurrency mining company based in Vancouver, BC. They have well-equipped mining facilities and have invested in infrastructure to push mining to new heights.
The Atlas Cloud mining facility is designed to be scalable and highly sustainable. It uses some of the cheapest electrical power in the world, which plays a massive role in mining operations. Atlas Blockchain Group is gradually positioning itself at the heart of North American cryptocurrency mining and technology operations.
With a share price of $0.12, a firm plan for innovation and a strategy that points to capital acquisition for a framework and further infrastructural development, Atlas Blockchain Group is one to watch.
Hive Blockchain
Hive blockchain is one of the top blockchain stocks with its share price of $0.22. Based in Canada, the firm is at the forefront of mining operations and seeks to connect capital markets with the blockchain technology sector.
So far, the firm has built several strategically placed mining farms, filled with a vast network of miners and equipment for the validation of transactions on various blockchain-based systems. One of such farms is the large-scale Genesis mining farm, developed in 2014. Hive Blockchain also established the world's most massive Ethereum mining operation in 2016.
Genesis Mining, its parent company, was founded by Marco Streng along with a team of early Bitcoin adopters and investors. It is one of the largest mining corporations globally and has continued to create mining products till date. The corporation also established the Logos Fund which has raised more than $100 million in assets since its creation and serves top venture capitalists.
HIVE is currently the largest blockchain infrastructure company in Canada and already serves more than 1 million customers, as well as employs hundreds of people globally.
HashChain Technology
HashChain Technology is a blockchain technology company that focuses on cryptocurrency mining. The firm aims to carry out sustainable mining operations using cheaper electricity, fast internet, and a cool climate.
They have their built-in software that monitors hardware performance, temperature, memory, fans, wattage, and hash rate. HashChain Technology claims that its data center will also give miners the flexibility to switch between several digital currencies depending on profitability at the time.
At a share price of $0.04, HashChain is an excellent place for investors to start.
Final Thoughts
Penny stocks are often thought of as scams due to past criminal activity involving them. And, there is a huge possibility that some of them will turn out to be scams. To prevent this, potential investors must thoroughly research the companies they would like to invest in before parting with their money. Investors can also protect themselves by avoiding the dark markets and free stock picks, where things seem too good to be true.
Apart from the risk of falling for a scam or the underperformance of the company in question, penny stocks are a safe way to minimize risk while investing small amounts which may increase dramatically over time.
Blockchain penny stocks | Blockchain stocks | High risk investing | High yield returns | Penny stocks