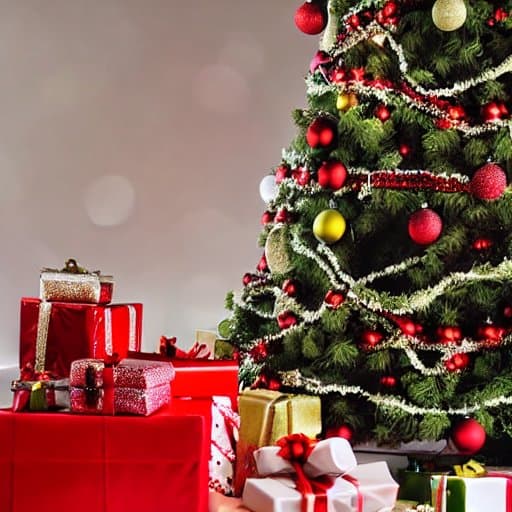 7 Christmas Gifts for eSports Fans
Buying Christmas gifts for other people can be exciting but also overwhelming, especially if you are not sure what to get them. When you have someone who is an eSports fan, this can be an especially daunting task if you are not sure where to start.
Some of the best Christmas gifts for eSports fans are those that they would not normally purchase for themselves. In most cases, eSports enthusiasts enjoy buying their own equipment, however, there are still plenty of gifts you can purchase for them.
Knowing what to buy for the eSports fan in your life can be challenging, but if you do your research, you will be able to find the perfect gift for them. Keep reading to discover some of the best gifts on the market for eSports fans.
How to Choose the Perfect Gift for an eSports Fan
When it comes to buying Christmas gifts for someone who is an eSports fan, the best gift will depend on what they currently have in their possession. Many eSports fans are a bit territorial in that they enjoy purchasing the main parts of setting up their space.
Choosing the best gift for them will require you to take into consideration what they currently have and what type of decor they are looking for. You also want to consider what game they play or watch frequently. This may mean that you need to check out their space, or even have a conversation with them to learn more about what they are interested in.
Based on your investigation, you should have a better idea of what to get them to let them know that you are thinking of them.
Tickets to an eSports Tournament
Do you know an eSports fan who has always wanted to attend a tournament in person? Christmas may be the perfect time to set them up for what may be one of the best gifts they will have ever received.
While there are many places you can purchase tickets for your favorite eSports fanatic, Koobit is a popular place to get them. You will find all of the esports tournaments that are lined up for 2023 so far and you will be able to find the one they will enjoy the most.
Razer BlackShark V2 Gaming Headset
Has the eSports fanatic in your life mentioned needing a great headset? Look no further than this Razer BlackShark Gaming Headset for all of their gaming needs. This headset is an over-the-ear frequency response unit that makes the perfect gift.
The comfortable gaming headset allows gamers to have a surround sound experience while being able to wear them for long periods of time. For those serious esports gamers, this headset fits the bill with the ability to shut out the noise around them.
X Rocker Falcon Gaming Chair
Do you want to help your esports enthusiast take their game to the next level? Investing in this X Rocker Falcon Gaming Chair will help them to do just that. This chair is the perfect chair for those serious gamers who want to not only be comfortable but also have the opportunity to stay immersed in the game.
The great thing about this chair is that it can be connected to most gaming units and has speakers built right into the chair. This means that they can enjoy themselves no matter what they choose to do.
Funny eSports Gaming Pullover Hoodie
Are you looking for a gift that is a bit less expensive but still meaningful enough? Look no further than this Funny eSports Gaming Pullover Hoodie which states, "Eat, Sleep, Esports, Repeat."
The eSports fan in your life will love sporting this pullover hoodie on colder days. The company offers this hoodie in a variety of colors to suit the person in your life. With a wide range of sizes to choose from, this may be one of the best gifts for your eSports fans.
eSports Tiger Qinsui Xuan Gaming Mouse Pad
One item an eSports fan may not think about purchasing for themselves is a great mouse pad for their gaming area. This eSports Tiger Gaming Mouse Pad is one of the best with its durability and silky smooth material.
The large size of this mouse pad makes it more of a padding for the desk which is great for those who need more area to work with. Just when you think this mouse pad cannot get any better, you should also know that it is made of waterproof material that keeps it from ruining if you accidentally spill on it.
Seven Warrior Gaming Desk
Could the eSports enthusiast in your life use a state-of-the-art gaming desk? This Seven Warrior Gaming Desk is highly rated as one of the best desks out there for those who are serious about participating in eSports events.
This gaming desk comes fully equipped with a wide variety of bells and whistles that any gamer will love. Some features include a USB gaming handle rack, a cup holder, a fully covered mouse pad, headphone hook holders, and much more.
The Book of ESPORTS
Is your favorite eSports fanatic naturally curious about the history behind the sport? If so, The Book of ESPORTS may be the perfect gift for them. This book answers some of the most common questions behind the world of eSports.
From interviews with some of the biggest names in eSports to an official history of the game, this book makes a great gift for any eSports fan. With four different formats, you will surely find the perfect one for your favorite eSports fan.
The bottom line when it comes to finding Christmas gifts for the eSports fanatic in your life may not be the easiest task to accomplish. However, if you take the time to learn what they are interested in and compare it to a list like the one above, you should be able to find the perfect gift that they will enjoy for many years to come. And if all else fails, you can give them cash to bet on their favorite esport.

Christmas gifts | Gift guide | Esports gifts | Esports presents | What to buy an esports lover