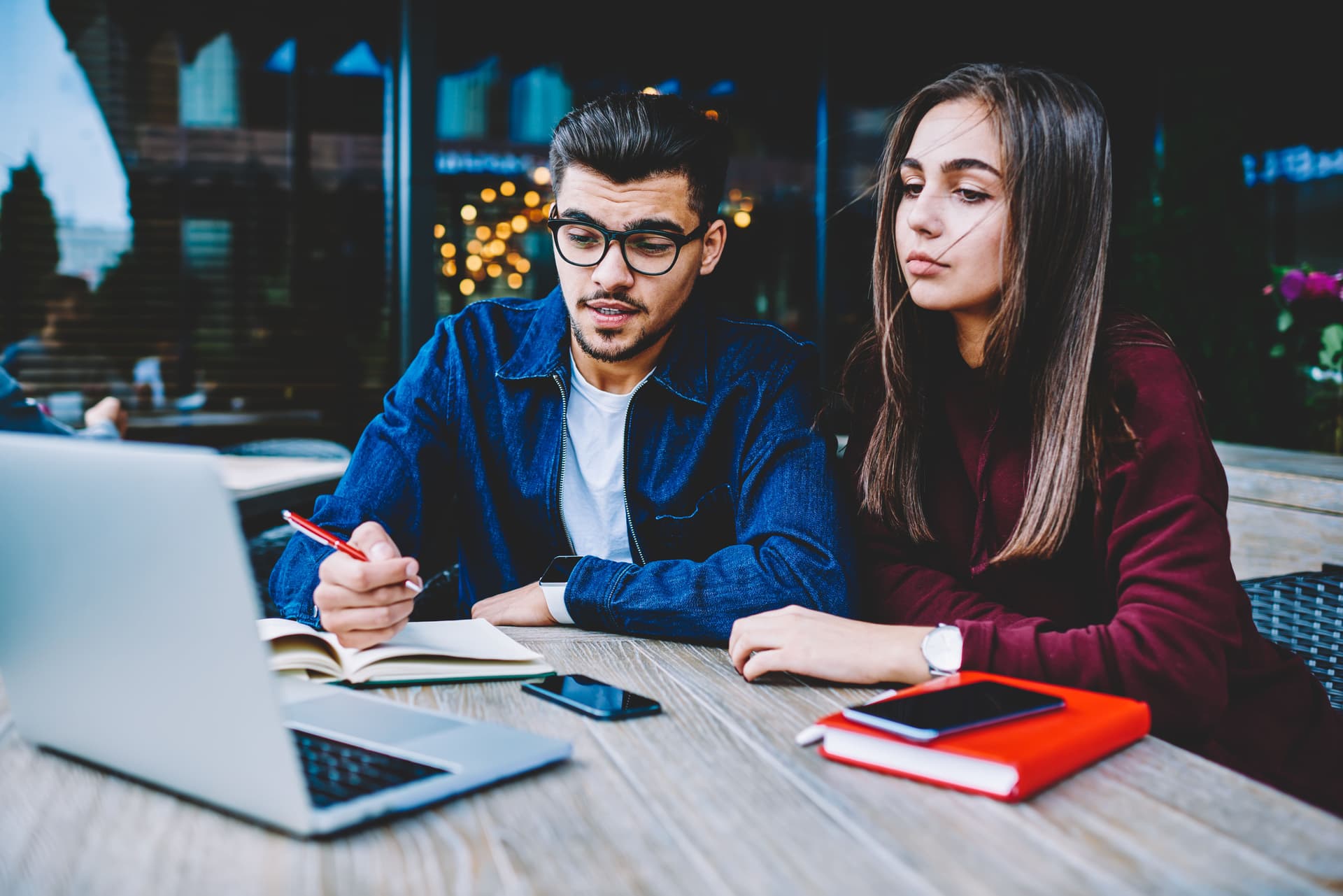 ConsenSys Launches Online Blockchain Course
ConsenSys, one of the biggest blockchain startups for decentralized operations, has launched an online blockchain course on Coursera, a popular online learning platform.
According to the press release by Coursera, the platform will team up with ConsenSys to offer a foundational course that introduces students to the basics of blockchain technology.
The statement reads: "Like AI, blockchain has the potential to revolutionize all types of sectors, but most of us are still unfamiliar with the technology, how it might impact our daily lives and the benefits that come with it. That's why we're excited to team up with ConsenSys, the leading venture production studio building decentralized applications and tools for the Ethereum platform, to launch Blockchain: Foundations And Use Cases."
Coursera also added that the course is tailored to curious individuals who hope to impact the world by identifying and solving real problems with blockchain technology.
"This foundational course is designed to give anyone in the world—curious individuals and professionals alike—an introduction to this increasingly popular next-generation technology. Course learners will get the knowledge and skills they need to understand blockchain's impact on the world and identify problems to solve using blockchain in their domain of expertise."
The rising popularity of blockchain has seen it gradually become a staple presence in the financial industry. While it may seem mainly suited for that industry, others have come up with creative ways to apply it as well. There have been enterprise applications of this emerging technology in several industries such as gambling, shipping, art, and even real estate. It has been chosen continuously for its benefits that include security, privacy, individual financial autonomy, speed of transactions and general efficiency.
This adoption has led to the emergence of new corporations and partnerships between larger ones. From companies like Amazon to IBM and Mastercard, the race towards widespread adoption of blockchain technology is gradually picking up the pace. Now, there is a global shift in focus towards blockchain education. While blockchain developments are ongoing, the industry faces a huge problem.
Since it is a relatively new field, there is still a talent gap that needs to be filled. Blockchain-related jobs are currently the second fastest growing jobs in the US labor market. As much as there are jobs available, there are people willing to fill those positions. Unfortunately, while people may have a general interest in entering the field, a lot of them do not have the skills necessary to be blockchain professionals.
Arming people with the skills to push the industry in the right direction is a crucial factor in whether or not blockchain will be successfully absorbed in society. Various countries and educational institutions have already set the bar rolling in favor of providing blockchain education to interested people. In fact, Coinbase recently concluded a study which shows that 42% of the top 50 universities in the world have at least one class concerning cryptocurrencies or blockchain.
Prominent universities like Duke and Stanford recently added new blockchain-related courses and programs to their curricula. Turkey also recently commissioned a blockchain research center and the University of Malta has created a generous blockchain scholarship fund for prospective students. London school of economics is also giving its students the opportunity to learn the technicalities of this emerging technology and others that relate to it. However, more effort is needed, especially from the companies that continue to experience blockchain problems first-hand, in order to educate people on them. ConsenSys falls directly into this category.
What is ConsenSys?
ConsenSys is a blockchain corporation founded on the principle of decentralization, which focuses on creating global enterprise solutions using blockchain. The company prides itself as a global formation of technologists and entrepreneurs who are committed to developing infrastructure, blockchain applications, and practices for the promotion of a decentralized world. ConsenSys has quickly become a formidable presence in the industry with its recent partnerships, especially with Amazon.
Since 2014, it has worked to change the way Ethereum is applied to businesses on a global scale in terms of aiding their operations by making their systems more efficient. This effort was crowned by the company's release of Ethereum Blockchain As-A-Service (E Baas) in 2015. The service, which used Azure, a Microsoft cloud-powered service, was an early attempt to combine blockchain and business practices in a way that benefits all stakeholders. It included tools that would help them refine their business practices and make them more appealing to their customers.
In September 2018, ConsenSys began a social impact program designed to create blockchain-based solutions for humanitarian issues all over the world. To achieve this, the firm partnered with MakerDAO, a decentralized platform, and optiMize a social impact platform. Together, they launched a new Blockchain for Social Impact Incubator at the University of Michigan, Ann Arbor. The university-sponsored program is the first of its kind.
ConsenSys is also ensuring that students who take part in its social impact course receive potential funding, mentorship and guidance from seasoned blockchain advisors. The aim is to give them a nudge towards building blockchain-based initiatives for improving social good.
What is Coursera?
As one of the most popular online learning platforms in the world, Coursera provides people with access to courses in various fields that would otherwise have been inaccessible. By allowing students in different countries learn new skills without being physically present, the platform promotes affordable learning. Most courses are completely free and will only charge a payment for a verified certificate.
All courses on the platform are taught by expert instructors from the best universities and educational institutions globally. They are organized to give students access to videos and other learning materials that substitute for a classroom. Schools like Johns Hopkins, University of Michigan, UC San Diego and Stanford have active courses on the platform and now, ConsenSys has joined the fold.
The new ConsenSys course entitled "Blockchain: Foundations and Use Cases," has the following unique features:
No prerequisites since the course is designed for beginners who simply want to learn about the basic concepts in blockchain technology.

Well-crafted courses created by employees of ConsenSys who have dealt with real-world blockchain applications and are in the best position to teach others about them.

A highly engaging hands-on approach to learning, so that learners will get the chance to apply their acquired skills to the real world.

Topics and learning objectives centered around decentralization as well as cryptography and consensus mechanisms.

The ability to learn anywhere at any time, with no location barriers.

A certificate from ConsenSys Academy upon completion of the course.
Final Thoughts
The promotion of blockchain education is vital for the sustenance of the industry in the long-run. For development to pick up the pace, there must be people who can lead the charge and work on innovative ways to integrate the technology with pre-existing infrastructure. While a lot of tech fields allow their professionals to learn on the job, the technicality of blockchain may be better learned within an organized structure.
However, not everyone may be able to afford these courses which are the most expensive due to the high demand for them. This is why the course by ConsenSys is important. It not only gives students the opportunity to learn directly from top professionals but allows them to do so with as little as an internet connection. ConsenSys has been involved in the development of notable blockchain solutions on the Ethereum platform for a long time. This lends the firm a good amount of credibility as a source of knowledge that can be passed down.
Bitcoin | Blockchain course | Blockchain technology | Consensys | Education | University