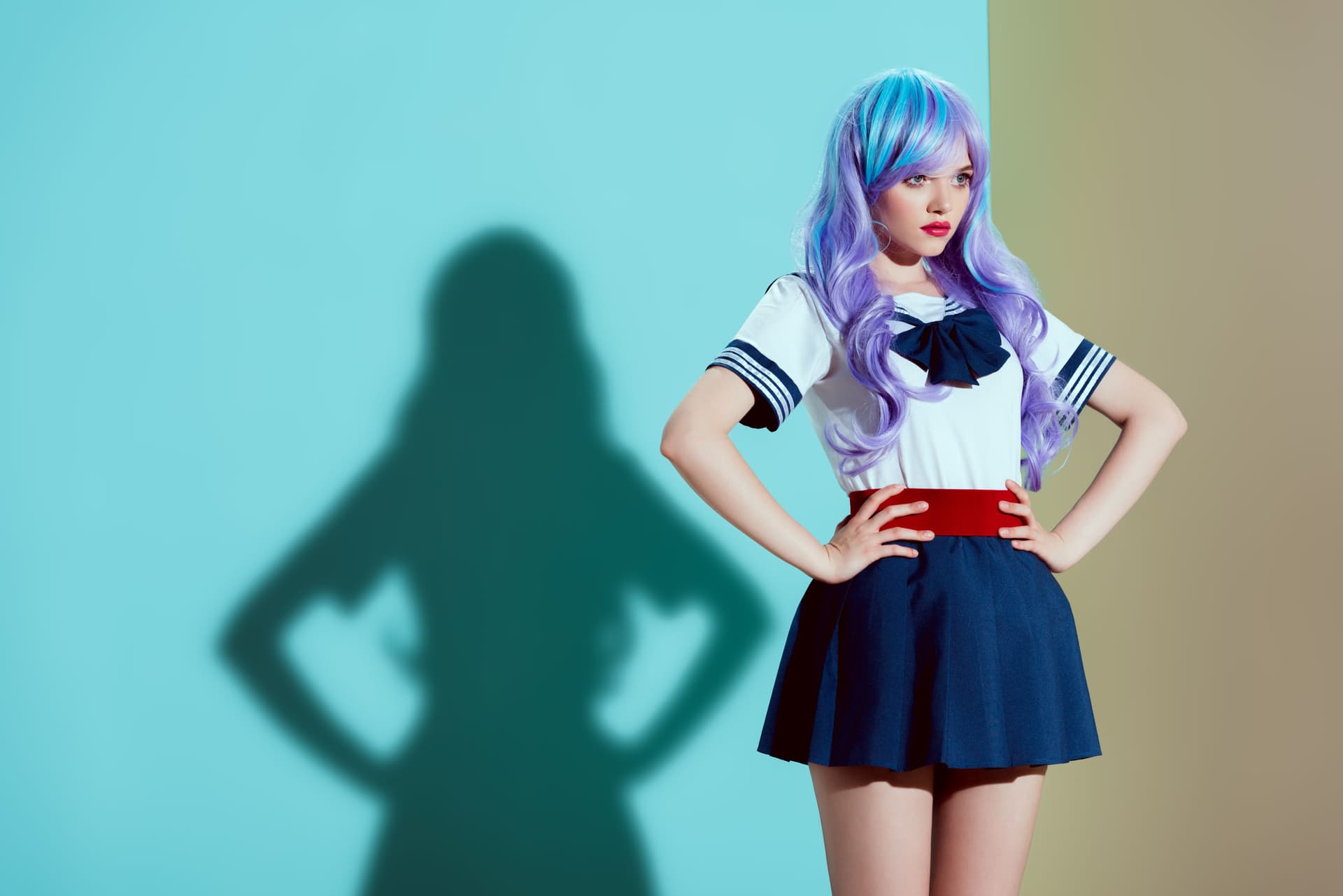 Cosplay Token: The Latest Anime Fandom Crypto?
Yet another novel cryptocurrency is preparing to launch, and this time it is making an appearance in a less expected industry; it is a world of cosplay costumes and role-playing known as "cosplaying," but don't be fooled in thinking that this playful hobby should not be taken seriously.
With its highly engaged cosplay community and an industry valuation of $45 billion, Cure WorldCosplay — a free website for submitting cosplay photos — is utilizing blockchain technology to build the world's largest cosplay platform.
What is Cosplay?
The term cosplay refers to costume role-playing. It is a very popular activity in which people wear costumes that represent fictional characters, and they act out the role and personality of their chosen character. These characters may come from video games, television, comic books, anime, and anything else that is dubbed as being "geeky.'
Cosplaying consists of four characteristics: narrative, clothing, play, and player. Far more than just any costume, cosplaying has been called an "art." Players may devote much time and resources to designing their cosplay costumes, with great determination to capture the attire precisely as it is seen on the character, including anything from capes and wizard hats to armor and weapons.
The motivation behind cosplay varies, but most often it's just fun and enjoyable to pretend to be a character that resonates with you, particularly from a world that you are drawn to — even if it is fictional. As one cosplay fan explained in an article, "Let's face it, a lot of us wish we could live in video games/tv shows/movies/comic books/animes, because it's so interesting. And it's nice to devote a part of yourself to something. Making costume cosplay takes a ton of time but that's half the fun for me. It sort of consumes your life for a bit." And perhaps it offers a satisfying escape from real life.
It has also helped people feel more comfortable in their own skin, express the things they love, and socialize with like-minded people. As another fan explained: "It's helped me be more comfortable not only with my outward appearance but more confident emotionally. It's hard not to feel confident strutting around in Poison Ivy's leaves or wearing your best pair of ass-kicking Black Canary boots."
Needless to say, participants in anime cosplay are aficionados, and there is a highly engaged community around this whimsical hobby of cosplay games. Cosplayers come together at cosplay events and exchange ideas as well as materials with one another. Competitions grant opportunities to win prizes, with some of the top players earning $200,000 a year. According to China Research and Intelligence (CRI), money spent on just wigs and costumes were estimated to have reached $17.8 billion in 2017 alone. In practice, spending within the cosplay industry is far higher, involving merchandise, events, and cosplay-related material. Today, the industry is estimated to be worth approximately $45 billion.
This presents another grand opportunity for blockchain technology, and that's where Cure WorldCosplay comes in.
What is Cure WorldCosplay?
Cure WorldCosplay (Cure) is a free website for submitting cosplay photos, and cosplayers use it across the globe. They have their own social network with around 700,000 users internationally, sharing millions of images between them. The platform has more than 400,000 social media followers in total across Facebook, Weibo, and Twitter, and the Cosplay Token project has over 200,000 telegram members.
Now, they are building the world's largest cosplay platform that leverages blockchain technology. They have also created their own utility token for the Cosplay World, the cosplay token (COT), which is designed to be used within the system and to create smart tokens for cosplayers. Cure WorldCosplay aims to become the de-facto currency of the cosplay economy.
The cosplay industry presents a lucrative opportunity, but it also faces its own trials and tribulations, particularly when it comes to community transparency and revenue distribution. Cure WorldCosplay has identified five major challenges that it has set out to address:
Copyright and revenue sharing issues:

because Cure uses blockchain, all records are stored.

Trust and harassment in the cosplay industry:

every user of Cure is identifiable and held accountable

Not everyone has access to settlement accounts:

the COT is accessible by all

There is little to no value recognition:

Cure WorldCosplay increases exposure and connections

Cosplay content is not globalized:

all information on Cure WorldCosplay is translated and globally accessible
The Cosplay Token (COT): A New Cryptocurrency
The Cosplay Token (COT) aims to be the top choice among all cryptocurrencies within the cosplay ecosystem. Based on the open-sourced Ethereum blockchain, COT will be used for buying goods and services anywhere that accepts this base crypto. These coins can be used to make purchases and tips, and to allow cosplayers to develop deeper relationships with their fans. The Bancor Protocol makes the creation of these custom coins possible.
As Cosplay Token spokesperson Ian Yun has explained, "In order to facilitate sustainable growth for creators and the industry as a whole, Cure is creating the Cure Protocol as well as a variety of other initiatives aimed at promoting growth within the industry and allowing cosplayers to realize their value."

The coin was originated to let fans tip the cosplayers they admire and receive exclusive rewards without needing conventional payment methods. Also, players will be able to create and distribute their personalized coin once they have enough of their own COT in reserve. This allows them to monetize themselves by creating their own personalized Cosplay Player Coins. The value of the coin is determined by demand and the quantity that is bought; they can be traded back for COT easily. However, COT is expected to remain affordable because it is — and will continue to be — decentralized.
"The currencies and tokens themselves (COT, different Player Coins) will be decentralized and transferable the same as other decentralized currencies," commented Yun. "Platform initiatives and direction will be chosen and developed by Cure WorldCosplay."
The distributed Ledger Technology on which COT will be built allows for full transparency all throughout, which enhances trust among all members of the community by improving identification and evaluation. Information will be globalized, further increasing transparency. Distribution and management of revenue will be enhanced by using smart contracts. Moreover, feedback and market insights will be consistently available to participants to aid them in improving their work.
Cure is currently hosting the Cosplay Token crowdsale on their ICO Mission Control Platform on QRYPTOS. The crowdsale began on July 29th, with the QRYPTOS private sale running until August 11. The public sale will run on QRYPTOS from August 12 to August 25, 2018.


Final Thoughts
The adoption of Cure's COT could hold interesting implications for broader adoption of cryptocurrency as a whole in various industries and, ultimately, in the daily life of the general public. Given that cryptocurrency is still a nascent industry, all digital assets face a notable amount of skepticism. Cure is taking a clever approach with its coin by targeting cosplayers who already use cryptocurrency. In Yun's opinion, "As Ethereum is so widely used, many users have erc20-compliant wallets and already have prior experience storing erc20-compliant tokens." By being laser-focused on a specific niche target, Cure can gradually build trust and expand its user base over time.
Anime | Cosplay | Cosplay token | Cryptocurrency | Erc20 | Ethereum | Gambling anime | Token | Worldcosplay