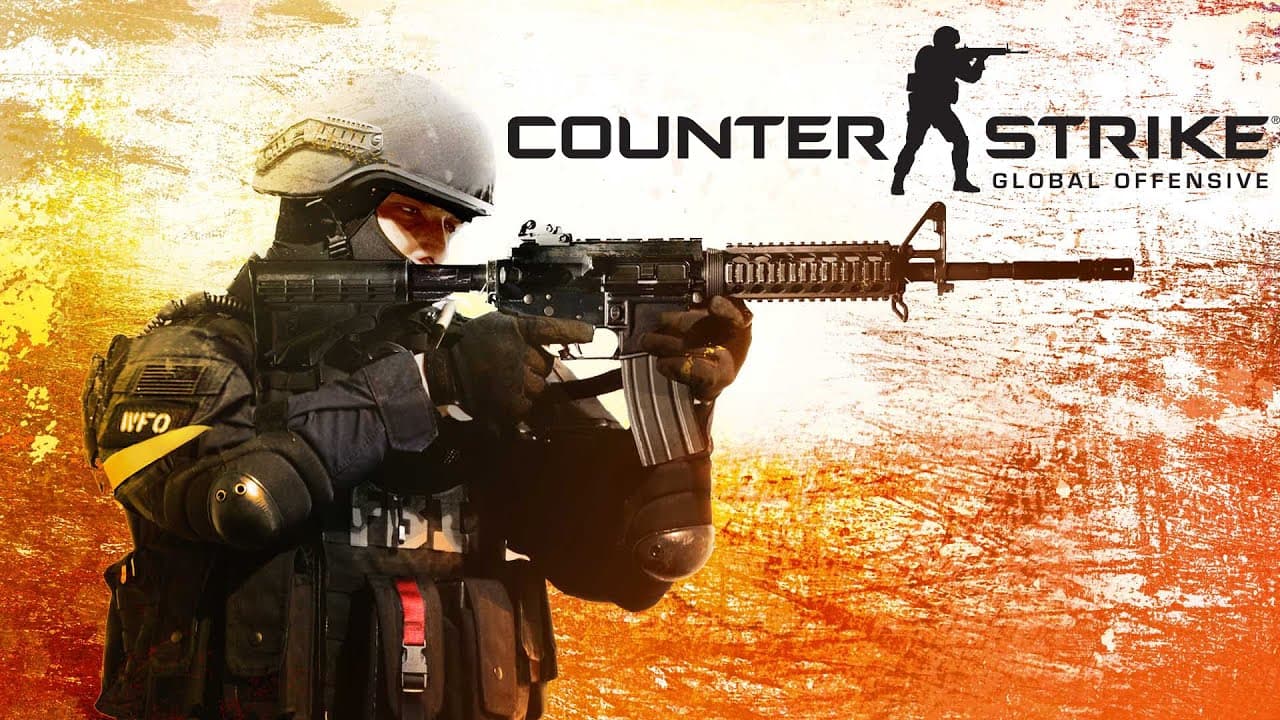 CS:GO Becoming A Bigger Player in the Esports World
When sports betting on video games first became a thing, many people were surprised to hear that people wanted to place a bet on games like Dota, League of Legions, and FIFA Sports. But what is even more surprising, is the fact that people have also begun to bet heavily on tactical games like Counter Strike: Global Offensive.
Counter Strike: Global Offensive, often abbreviated CS:GO is a game that entered the mainstream almost out of nowhere. And until recent years, it spent a lot of time in the shadows. But with a recent announcement from WePlay Esports, CS:GO is poised to become the next big player in the esports world.
What is CS:GO?
CS:GO is a first-person shooter style game that is played in teams much like LoL and Dota. What sets it apart from other games however, is the fact that there are a few different game modes that allow for a wide variation in play. The most popular modes of play are one set-up where a team tries to bomb a location, and the other team tries to stop them, and a mode where one team must hold hostages and the other must rescue the hostages. When you win, your team is awarded with in-game currency that you can use to buy specialized weapons to use in subsequent games.
There are officially eight different modes in the game, Competitive (mentioned above), Casual, Deathmatch, Arms Race, Demolition, Wingman, Danger Zone and Flying Scoutsman. These modes all combine a variety of number of players as well as game set ups. The game does have an automatic player matcher, which will pair players depending on their skill level. Each game lasts only one minute and fifty-five seconds, and the team that wins the most out of 30 subsequent matches wins the game. CS:GO was launched in 2012 and is available for all computer types, PlayStation, and Xbox.
CS:GO Tournaments
Like other esports games, CS:GO has its own professionals league that meets once a year at a tournament to discover who is the best. This tournament is known as CS:GO Major Championship and is generally referred to just as Majors. The prize pool for this tournament is at least a cool $1 million USD and is provided by Valve.
The tournament features twenty-four teams that compete in stages for a place in the final eight teams that battle to become the Major Champion. The tournament for 2021 is planned on being held in Stockholm, Sweden, just like the Dota TI10 tournament was, but if you keep up with the MintDice blog, you know that this may not happen. Sweden officials have refused to classify esports as a major league sports, and therefore certain players can't get the visas they need to enter the country. This led the TI10 to looking for another location, since their tournament is in August. It is highly likely that the Majors will have to do the same unless Swedish government officials can get on the same page before August. The prize pool this coming year is estimated to hit an all-time high of $2 million USD.
WePlay Announcement
On July 7th, 2021, WePlay announced they would be forming an all-new academy league for CS:GO with a prize pool of $100,000. This smaller league would allow rising talent to find a foothold in the industry and be able to have a display of their skill to be accepted by the big-league teams.
This is monumental, as it is putting CS:GO on the same leagues as major league sports like football and basketball. These sports typically find their players from college teams, going to college league playoff games to see them play. This academy league would function much the same way in the world of CS:GO, but because the ages of professional video game players tend to be lower, this academy league would be made up of players ranging in age from 16-20.
How to Bet on CS:GO
Since the beginning of esports betting, people all of the world have made money by betting on their favorite esports teams in qualifying games and tournaments. If you want in on the action, but have never played the game yourself, there is no reason to worry, because sometimes betting on esports can be even easier when you aren't emotionally tied to a team.
Because CS:GO is becoming more popular, you can generally bet on the game on any esports betting site. There are over 100 ways to bet on a CS:GO game, so this article won't cover it all, but here are the favorite ways that most professional sports bettors choose to bet.
Total Maps
When it comes to CS:GO, the game is played on multiple maps in each round. Thus, one of the things you can bet on is the number of maps you think the players will go through before a team wins.
Total Rounds
Each CS:GO game features 30 rounds, but if one team wins the first 16 rounds, the game is over. This means that you can bet on the number of rounds you think will be played before one team is crowned the victor.
Total Kills
This is a bet where you may need to know a little more information about the team you are betting on and this is because you will be betting on the number of kills the team will have during all 30 rounds of the game. This is typically an over/under wager.
2-Way Moneyline
This is the most popular, and familiar bet to most sports bettors. In a 2-way moneyline bet, you will bet on which team you think will win the match. Do note, that there is no draw option, therefore you have to pick one side or the other to win.
Again, these are only a few of the bets that are available for CS:GO, and it's likely that you will come across many more depending on the sports book you use to place your bet.
Overall, esports are taking the world by storm, and that includes CS:GO. So if you are unfamiliar with the game but love to bet esports, it's time to pay more attention to game play and the teams—as you never know when a well-placed bet on CS:GO could make you some big money! Remember, gambling is inherently risky and you should never bet any money you don't intend to lose, otherwise, happy betting!
Esports | Counter strike | Cs:go | Global offensive | Video games | Gaming | Sports betting | Sports bets | Gambling