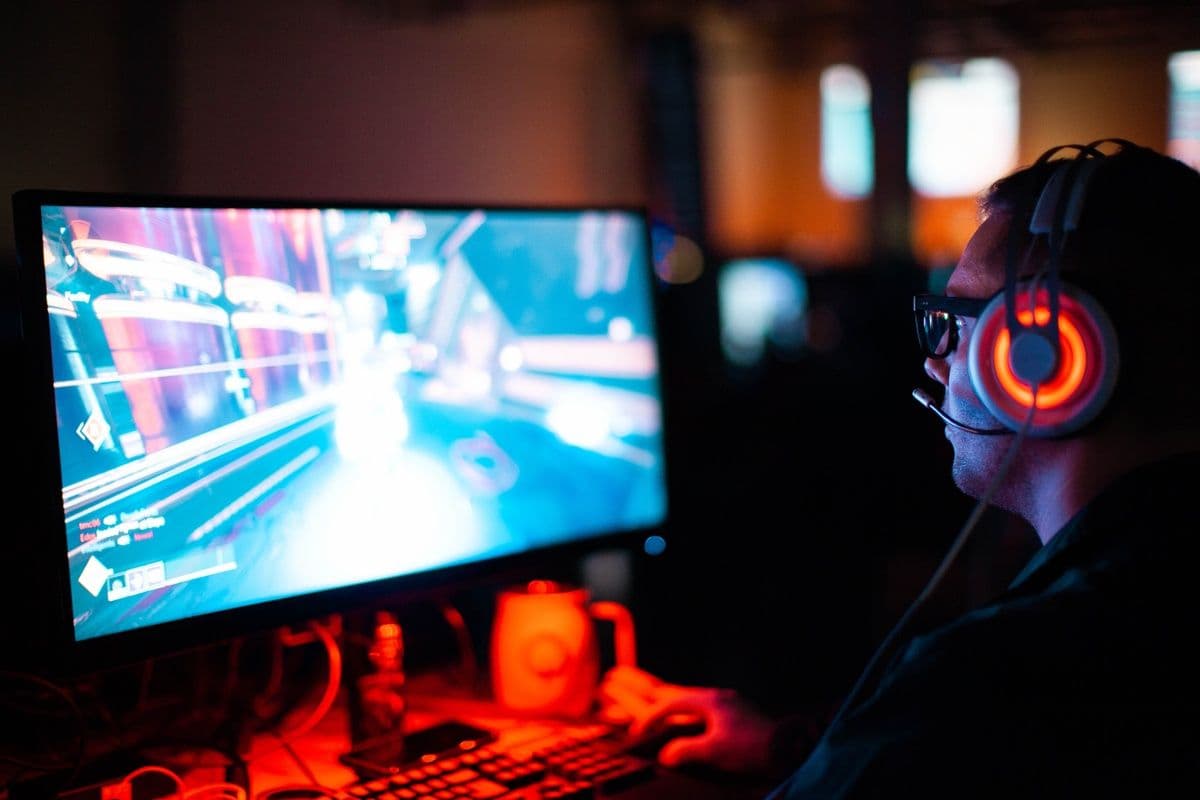 Which Esports Games Deal With The Most Money?
Direction Of Esports

As is becoming more clear in the modern day era, especially in the midst of the coronavirus, the Esports and gaming industry has been growing by leaps and bounds. There's a larger player base, companies are dedicating more attention to these types of events and things are starting to become more mainstream. Even ESPN has been hosting gamers playing sporting events in lieu of actual games due to the coronavirus lockdown for some form of new entertainment.
As the gaming space continues to grow, one thing is for sure and that's that certain pockets will grow faster than others with serious levels of economic growth within. For example, it seems relatively clear currently that a lot of 1v1 type of games have fallen out of favor to team based games. Real Time Strategy (RTS) games have formerly focused on the 1v1 style format. Unfortunately for RTS gamers, this has proven to not be a particularly palatable format with the masses. Meanwhile, spin-offs that even have their roots in RTS games such as the newer genre, MOBAs, are 5v5 team based games that have become wildly popular and continue to grow year over year.
But by growth, what exactly do we mean? It could mean a multitude of things, from company earnings and growth of the industry all the way over to career earnings of professional players within that specific game type. We'll do our best to cover both what has been growing and the companies and gamers that are doing well within.
Which Is The Biggest Money Maker For 2020?
When it comes to player earnings from Esports, there's multiple streams of money that users can make. This can come in the form of prize winnings, salaries, sponsorships, streaming and who knows what else. This can make it somewhat tricky to know exactly what some players' ultimate take home money ends up being. That said, there are certain games that clearly do amongst the best and they are:
Dota 2

Fortnite

Counter-Strike: Global Offensive

Call Of Duty: Modern Warfare

Starcraft Series

League of Legends
Interestingly, there isn't a perfect correlation between how much money players are earning and how big the games are. Most notably, Dota 2 has by far the highest earning Esports players in the world presently with several of the highest earners clocking in at over $5M just in prize money alone. And that's only a small piece of the over $225M in total payouts just in prize money.
| | | | |
| --- | --- | --- | --- |
| Game | Prize Money Awarded | Total Players | Number of Tournaments |
| Dota 2 | $226,780,152 | 3783 | 1415 |
| CSGO | $101,036,331 | 12995 | 5203 |
| Fortnite | $95,483,425 | 4079 | 611 |
| League of Legends | $78,654,990 | 7069 | 2465 |
| Starcraft 2 | $33,479,094 | 2065 | 5891 |
Up to date as of September 2020
Meanwhile, League of Legends, while lower in absolute $ numbers, absolutely dominates in player pool numbers. Dota 2's all time high active player base was around 850,000 users, meanwhile League of Legends sits at 7.5M players from formerly available statistics that are now harder to track. This certainly lends a lot of credence to the idea that League of Legends as a company/brand might have some of the most value out of all of the games simply due to its enormous player base.
Other Measurements
While League of Legends and Dota 2 each have impressive numbers, they both also don't deal with regular individuals. But there are monetary things that can interact with the community base at large, and nowhere is this more true than with Counter-Strike which has arguably the most intricate and intense gun "csgo skins" collection for it's users to fawn over. The guns and knives for sale on the Steam marketplace for CS:GO can fetch prices in the thousands of dollars per item and scale all the way down in price to mere pennies. Virtually everyone is in on the action the day they play their first matches of CS:GO as they will be forced to stare at other players' weapons in between rounds. In this sense, real players deal with money in CS:GO than potentially any other game type.
And while this will be less in the present day, there is a huge market growth that can be seen in the more simplistic First Person Shooter genre Call of Duty hosting a very recent $4.6M prize pool in August. It's generally been noted that hard to play games and 1v1 type games have been fading away in favor of more simplistic games with a high skill cap. This gives a lot of credence to the idea that certain games, while not biggest presently, may soon be worth the most if their loyal fan base continues to sky rocket in popularity relative to their more complex counterparts.


Final Notes
With the top 5 competitive scenes of Dota 2, CSGO, LOL, Frortnite and SC2 giving out obscene prize money starting at $33.5M and going all the way up to $225M+, the sky is the limit right now. Competitive Esports is in a very different environment today than 20 years ago. 20 years ago there was mostly a small fan base out of South Korea giving out peanuts in tournament winnings compared to today. And today, the types of games, large prize pools and public acceptance have completely turned around into a force to be reckoned with.
You can even see major cities getting ready to accommodate the future of Esports with the Luxor in Las Vegas devoting a huge amount of money, space, advertising and effort to Esports with an exclusive contract with League of Legends. Knowing that this is not only going to be an attraction for many to want to come visit and experience, because of the money and uncertainty around Esports, Vegas also wants to position themselves at the center of attention for the Esports betting that is guaranteed to emerge and compete with sports betting on the main stage sooner than later in the coming decade.
Bitcoin esports | Bitcoin games | Bitcoin gaming | Csgo gambling | Esports | Esports betting