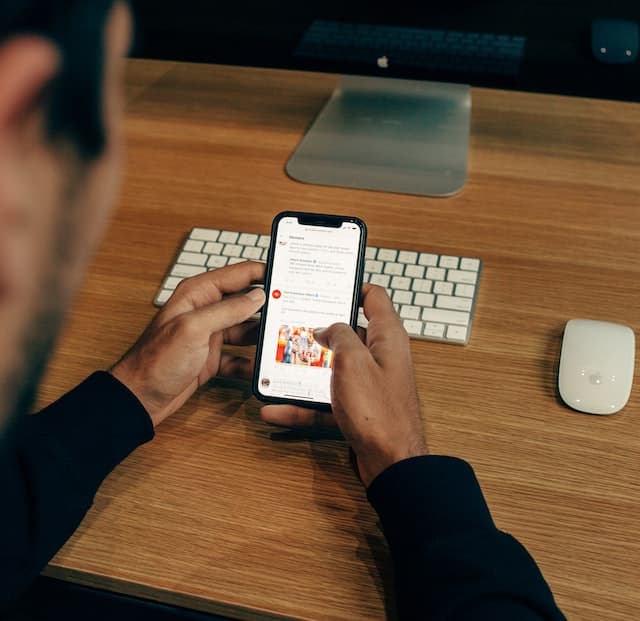 What is Elon Musk's X App?
Elon Musk has been in many headlines this year for a multitude of different reasons. Of course, his rocky acquisition of Twitter was one of the biggest media stories of the year, as well as his text message dump, and his involvement with Star Link and Ukraine. It seems that everything he has done this year has been in the public eye.
However, one of the most interesting developments from the founder and CEO of Tesla has been the plans for "X", something that Musk has called "the everything app". Musk first teased the app in October of this year in a tweet claiming that buying Twitter was an accelerant to the creation of this X app.
Details on the app have been sparse. What exactly is the app? When will it be released? Will it replace Twitter? Read on for more information.
What is the Elon Musk X App?
Since X is not in any advanced stage of development yet, Musk has not given much detail for exactly what the app is or what form it will take. However, we can make an educated guess based on Musk's affinity for "super apps".
Super apps, such as WeChat in China or Grab in Singapore, are privately owned social media apps which allow users to access a wide array of services from payments, food delivery, online shopping, and much more.
While these apps can be very helpful, they have also come with their fair share of criticism, as WeChat has caught flak for being a tool for government surveillance and is heavily censored. These ideals go directly against Musk's plans to reinvent Twitter as the free speech platform.
Musk stated that he thought WeChat and other similar super apps are "great" during a town hall meeting with Twitter employees in June. He believes that developing an ecosystem similar to those of super apps in other countries could greatly improve Twitter's financial situation, which Musk says is losing $4 million every day.
Since there is no desire within WeChat to move operations outside of China, Musk thinks that there is a real opportunity to create a whole new platform in the US. Musk says that since WeChat provides users in China with so much value, a similar Twitter based platform would be immensely successful.
Personal texts between Musk and his brother Kimbal, which were released as a part of the legal proceedings in the Twitter case, show Musk's "idea for a blockchain social media system that does both payments and short text messages/links like Twitter".
Musk goes on to say that "You have to pay a tiny amount to register your message on the chain, which will cut out the vast majority of spam and bots. There is no throat to choke, so free speech is guaranteed".
He then said that users would pay these small amounts in Dogecoin, and later realized that this blockchain based Twitter wouldn't be possible because of performance requirements.
Of course, we would take this information with a grain of salt, as these ideas were pulled from a private conversation, but it gives interesting insight into what Musk may be planning for the app.
All of this is simply speculation, as no real details of the X app have surfaced, and currently the X.com website is a blank page that displays a single letter "x". We expect more details to arise in the coming year, as the Twitter situation stabilizes.
When Will the X App be Released?
Since there have been no real concrete details on the release of the app, we cannot pinpoint an accurate timetable for the release of the platform. It is not even currently known if the app is in development yet.
However, Musk stated in a tweet in October that "Buying Twitter is an accelerant to creating X". In response to a user that claimed that it would have been easier to start from scratch, Musk said "Twitter probably accelerates X by 3 to 5 years," also acknowledging that this estimate could be wrong.
What Does the X App Have to Do with Twitter?
Musk has claimed that Twitter can be very important in the development of the X app, citing that he believes the acquisition of the company could accelerate the creation of the app. While we cannot say for sure whether X would be a completely different platform, or if Twitter would be turned into X, we know that Musk has stated that he thinks that if Twitter built a WeChat-like ecosystem, they would see immense success.
Musk's main goal since becoming CEO of the Twitter has been to become profitable. After paying $44 billion for the platform, Musk quickly realized that the company could go bankrupt at any moment. He immediately got to work by laying off large percentages of the employees, which included the CEO and the board of directors.
Developing the X app could be Twitter's path to become solvent, which Musk has been trying to do ever since acquiring the company.
Should You Use the X App?
If the X app is, indeed, a super app similar to WeChat, there is no doubt that the platform would be a major convenience to its users. Musk is quoted as saying that "You basically live on WeChat in China because it's so useful and so helpful to your daily life".
Having an all-in-one app eliminates user's need to download different apps and sign up for different accounts for every part of their lives. Some of WeChat's features include banking, payments, social media, gaming, and much more.
There's no denying that a super app would be very convenient, but keep in mind that it would be privately owned, so users would be subject to the rules of the developers. They may also be subject to censorship, and Elon Musk has not mentioned whether or not the user's data would be sold.
While the details of the development of the X app are currently unknown, Musk's public and private ideas for a super app in America are very interesting and could have major implications for how people operate in their daily lives.
If you are looking for a social media app that doesn't steal your data we recommend checking our article on the subject Alternatives to Facebook, or checking out Mastodon.
App x | Elon musk | Elon musk twitter | Twitter | Dogecoin | Blockchain apps | Wechat