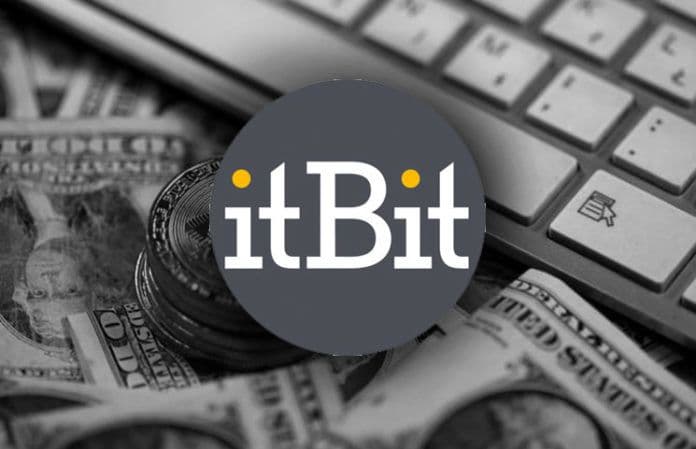 itBit Exchange Adds Other Cryptocurrencies
itBit is a Singapore-based Bitcoin exchange that offers cryptocurrency trading services to users, including over-the-counter exchanges. itBit entered the cryptocurrency market as a direct competitor to Coinbase in November 2013 and is regulated like a commercial bank.
Through its CEO, Chad Cascarilla, the company raised up to $25 million and announced its new bank regulation soon after. itBit became the first financial company in the cryptocurrency industry to be granted an NYDFS banking law charter—a more superior license than the Bitlicense—in 2015.
This secured the company's ability to offer its Bitcoin exchange services in all 50 U.S. states, surpassing Coinbase which can only provide its services in 33 states. The approval of this regulation also enables itBit to offer individuals, and institutional investors access to digital assets. FDIC insures all U.S. dollars in the exchange, and the digital assets are fully backed by capital reserves as well.
Since its release, itBit has worked hard to refine how crypto assets are traded. Today, the company boasts of a global reach for its exchange services, over-the-counter trade, Escrow and Custody services. In May 2018, itBit raised $65 million in a Series B funding round hosted by Paxos, its parent company. This move brought its total raised VC to $95 million, still one step behind Coinbase, its U.S. competitor.
Coinbase, Circle and other exchanges with licenses to carry out operations in New York have put substantial effort into attracting retail investors. itBit on the other hand, would instead focus on private equity firms, hedge funds, wealthy individuals and big Wall Street players. The cryptocurrency exchange will continue to act as a custodian, holding cryptocurrency assets in large sums for institutional clients in a secure way.
Despite the recent decline in cryptocurrency prices across the board, itBit is confident about the service. There has been a high demand for this particular service on Wall Street recently, and Coinbase has capitalized on it by offering its custody services to the big investors. itBit also plans on expanding this service as time goes on and introducing new features like collateral services, which allow customers to offer some of their digital assets as collateral when trading other assets.
Adding New Cryptocurrencies
Initially, itBit only traded Bitcoin, but recently, the New York State Department of Financial Services approved the addition of Ethereum, Litecoin, Bitcoin Cash, and Stellar Lumen to its exchange. This means that itBit will be offering over-the-counter exchange services for all four cryptocurrencies as well as trading, escrow, collateral, and custodian services.
According to the exchange, the four cryptocurrencies were added to their platform because customers highly requested them. Each of them —Bitcoin cash, Ethereum, Stellar Lumens, and Litecoin are among the top 10 largest cryptocurrencies by market volume— so it makes sense that users continue to request for them.
Ethereum
Ethereum's platform provides developers with the opportunity to run code snippets and build applications. It also enables the creation of smart contracts, and by September 2016, there were already 123,376 smart contracts created on the platform which held over $8 million Ether.
Apart from the creators of these applications and contracts, there are also users who need to interact with these contracts continuously and to do that they must exchange fiat currency for ether. Another reason why it's a good idea to have Ethereum listed on an exchange is that a lot of ICOs are based on the currency. This means that Ether will have to be exchanged for other company's digital asset. Ethereum-based ICOs in just the first half of 2018 surpassed the total number of ICOs in 2017, showing that there is a demand for Ethereum.
Litecoin
Litecoin, the silver to Bitcoin's gold, is a fan favorite because it solves several of the problems associated with Bitcoin, like slow transaction speed and high fees. By cutting transaction speed to 2.5 minutes, it achieves four times the speed of Bitcoin while increasing the number of Litecoins that will ever exist to 84 million. Its fees are also less than those of Bitcoin transactions because its blocks are bigger, making it a great alternative to Bitcoin. It's currently the sixth largest cryptocurrency with a market cap of over $4.8 billion.
Bitcoin Cash
Bitcoin Cash is a hard fork of Bitcoin which was created to solve the problem of block size on the Bitcoin blockchain. When it was created, users who had Bitcoin were automatically awarded the same number of Bitcoin Cash tokens. It is currently the fourth largest cryptocurrency with a market cap of over $13 billion. This is why it's one of the most important cryptocurrencies and should be listed on exchanges. It is also why users request the currency.
Stellar Lumens
Jed McCaleb founded Stellar in 2014 after he left the board of Ripple (XRP), which he also founded. The company is well known for its recent partnership with IBM to carry out payment transactions in the South Pacific through funding from Stripe, the payment company.
Lumens is classified as a utility coin and is a bit different from the other three. Before the approval of itBit's proposal, the state of New York had never approved the trade of Stellar Lumens before. It's currently the seventh largest cryptocurrency with a market cap of more than $4.3 billion, and its approval signifies that it's not viewed as a security —like a bond or stock— in the eyes of regulators. In fact, according to Cascarilla in a Fortune interview, this is one of the reasons the coins were listed on itBit. The process would have been different and possibly more difficult if they were securities.
If Stellar were recognized as a security, itBit would have had to registered as a broker-dealer with the U.S. Securities and Exchange Commission (SEC). Now, more exchanges may list Stellar Lumens after seeing that it is indeed not a security, boosting its price in the process. Following the announcement of the approval, the price of Stellar Lumens increased by more than 5%, as a part of market-wide recovery after a selloff and steep declines earlier in the week.
Currently, itBit has not turned in an application for approval to trade any other cryptocurrencies, but according to Cascarilla, it may add some later, including Ripple XRP and other top 20 digital assets. Coinbase, recently announced that it would add Ethereum Classic to its offerings, leading to a 20% increase in the price of the cryptocurrency.
Final Thoughts
itBit remains one of the biggest exchanges, and its latest move to list Ethereum, Bitcoin Cash, Stellar Lumens, and Litecoin on its exchange may be a good move. The company secured a license higher than any other in the New York crypto industry, and this may also increase their users' trust. In addition to the newly listed assets, itBit has even started offering new services that big investors will be interested in. This may turn out to be a favorable long-term strategy for the exchange. However, the company says that there is still more to come and with time it will expand its services to cater to the ever-changing cryptocurrency industry.
Altcoins | Bitcoin | Bitcoin cash | Bitcoin exchange | Bitcoin trading | Ethereum | Itbit | Litecoin | Stellar lumens