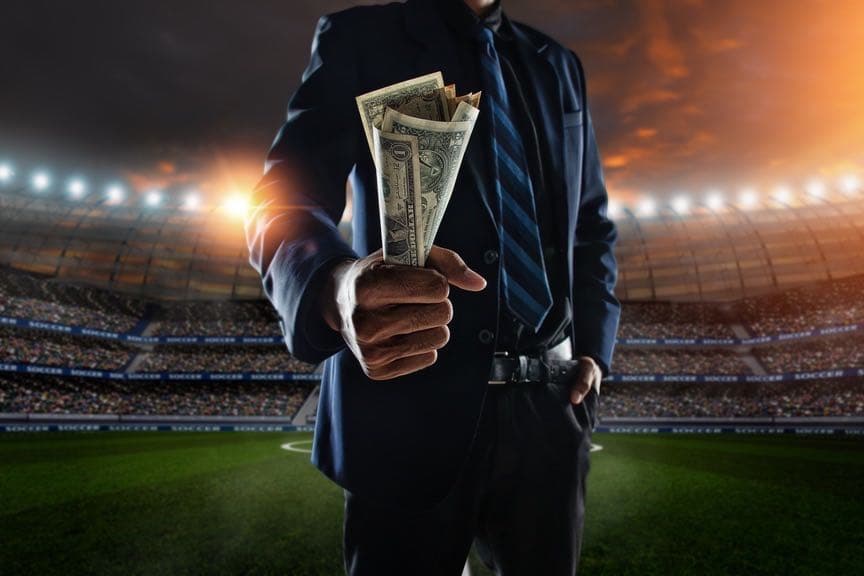 Gambling and Racial Equality in Massachusetts
When it comes to racism, you may or may not consider gambling as an industry that is still predominantly owned by white people. And this isn't by accident. For years, only the richest and largest businesses have been granted gambling licenses, which means they have been mostly white owned businesses as well.
But as the world begins to change and shift to deal with racism in a more effective way, the different governments behind gambling legislation are beginning to realize that it is nowhere near as about equality as it preaches—and thus it too must begin to adapt and change to make themselves a less racist industry.
Massachusetts Leading The Pack
Massachusetts has not exactly been known for its gambling friendly legislation, but that's because the lawmakers have been working on making changes for what feels like decades. And recently, with the growth of online sport betting, lawmakers have come to the conclusion that they don't want this to be another winning score for the large gambling industries in their state.
In 1971, gambling became legal in Massachusetts with the invention of the state lottery, however, traditional casinos weren't allowed in the state until 2011. And this regulation which was passed, known as the Expanded Gaming Act, specified that there can only be four casinos in the state. And that these casinos must be casino resorts—meaning they need to offer much more than just some slot machines and a bar.
Because of these stringent requirements to open a casino in Massachusetts, this has meant that only large corporations, who have money to build massive resorts, have been able to have locations offering legalized gambling within the state. Thus it should come as no surprise that MGM and Encore make up two of the allotted four casinos in the state. The third is a slots parlor that was able to add to itself to join the casino realm in 2015 known as Plainridge Park casino. This means that there is only room for one more casino to be built, and that right has already been given to Mashpee Wampanoag Tribe, but unsurprisingly, they have yet to open said casino because they have run into regulation issues. This means that all the gambling money to be made in the state of Massachusetts, besides that coming from the state lottery, goes to supporting massive behemoth companies and none of it actually goes back to the people.
This basically means that gambling in Massachusetts is a monopoly that goes towards supporting companies in other states, and the legislators aren't happy. But they also can't seem to agree on a way to make owning a gambling friendly establishment an equal opportunity for all.
Sports Gambling on the Horizon
In 2018, sports betting was made federally legal, this means it is up to each and every state to implement it as they see fit within their state. This has ruffled the feathers of Massachusetts law makers specifically, because they are looking at their casino industry and realizing exactly who will benefit from legal sports betting. You can bet that Encore and MGM will have sports books installed in their properties within weeks, thus taking even more of a share of the gambling income for the state than they already do. This has left lawmakers in the state scrambling to find a more equal solution as Massachusetts prepares to legalize sports betting hopefully sometime in 2021.
What Can Be Done?
Well in a state like Massachusetts, clearly they need to allow for more casinos to be built, and they also need to get rid of some of the stringent regulations which require people to have massive buildings to house these casinos. Of course this doesn't mean they will transform into a state like Nevada where gambling is legal everywhere, but rather, just make it so bar owners would be able to add things like slot machines or sports books kiosks to their bar for customers.
And the lawmakers realize this, and two of them, Representative Orlando Ramos and Senator Adam Gomez, have begun to file bills that would allow smaller establishments to offer gambling on their premises, and hopefully keep this money to be earned equally divided for business owners of any race, color, or size of business. But this has brought up another issue, as online gambling within the state is currently illegal in all forms. And while this prohibition continues, there cannot be any true equality within the industry.
Online Gambling is the Great Equalizer
Although online gaming can still make people nervous, it really is the great equalizer. This is because it doesn't take the same amount of overhead it takes to make a brick-and-mortar casino, and it is also cheaper to run. And when you think of a casino owner, what do you see? A man in a business suit, right? Well in an online casino you can't see who is running the casino to make a physical judgment.
In theory, someone with less starting capital, or unable to get a loan, could still create an online sports book or slot machine to make capital. And this would truly equalize the industry. But while online gambling is still illegal within the state, only those with a physical sports bar or casino will be included in the bill to possibly be able to submit for the license to host sports betting, and the disparity and inequality will remain.
Whether you think Massachusetts is unique in their treatment of the issue of race in gambling or not, is up to you, but the point is, if they can manage to pass the bill to allow small establishments to host gaming services, it will be a small step towards equality in a state that has had a gambling monopoly since 1971. And if they can manage to legalize online gambling, this will truly be a step in the right direction to allowing anyone who has a dream of owning a casino to open one. But, in the meantime, there is nothing to do but sit back and watch the government representatives battle the same topic they have been debating over for the past two years.
Gambling | Racial inequality | Black lives matter | Equal rights | Mgm | Encore | Casinos | Sports betting | Slots | Race