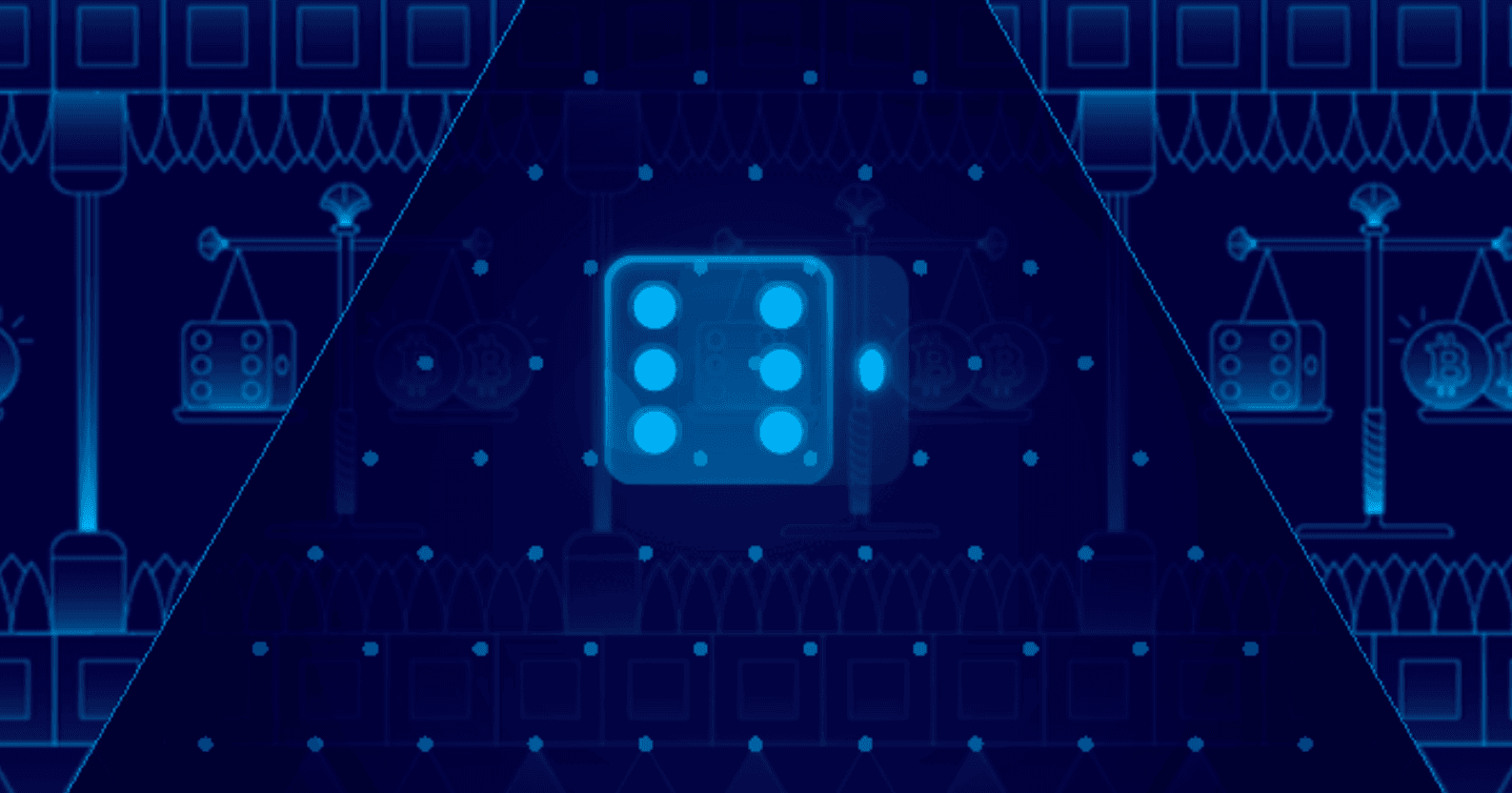 MintDice Bitcoin Game Spotlight: Plinko Games
It's easy to get caught up in the more technical aspects of the cryptocurrency industry such as investment performance, market behavior, and regulation. This makes it easy to miss the more enjoyable aspects of owning and actually using cryptocurrency. Sometimes, sitting back and engaging in fun crypto-related games such as Plinko can be very mentally stimulating in a delightful environment.
Plinko first hit the scene in 1983 when it debuted on the American TV game show, "The Price is Right." Now, Plinko is a popular game played in casinos for cash rewards of up to $50,000. With the growing popularity of online gambling, Plinko has become available on many internet platforms and is among the most popular games in the crypto world. As Bitcoin and other cryptocurrencies continue to make their way towards mainstream use in gambling, Plinko players have the opportunity to win some Bitcoin rewards on a larger scale.
As created and described by Frank Wayne, the objective of the game is simple.
Instructions:
Players are given a ball which they are required to drop from the top of a Plinko pyramid.

The ball is allowed to bounce all the way to the bottom of the pyramid; the balls land in pockets carrying different cash prices.

A player is awarded the cash price that corresponds to the pocket in which the ball falls. It is a fairly simple game with relatively higher winning odds compared to other games. This along with the excitement and anticipation involved in watching the ball reach its final destination makes Plinko one of the best casino games.
How Plinko is Played
On the game show, "The Price is Right," players are required to guess the prices of certain items to earn their betting chips. This is typically how the game begins. They have to gather as many chips as possible because the more chips they have, the more money and prizes they stand to win.

Players are shown each item and are required to guess whether its price starts or ends with a specific digit. For each correct guess, the player is awarded one chip. For example, a player may be shown a Wristwatch that normally retails at $400. They have to guess whether the first digit of its price is a 2 or 4. If the player guesses '4', they get one Plinko chip for it and if not, they get no chips.

Next, users choose where to drop their tokens or "chips" on the Plinko board. At the top of the board, they hold their first chip above it to align it with an entry slot. Then, they drop the chips into the top part of the board and do the same thing for every chip.

After dropping each chip into an entry slot, it is left to fall to a slot at the bottom of the board. Each slot represents a cash prize and the aim is to drop each chip into one of them while avoiding the $0 USD slot. If any chip lands on the $0 USD slot, no money will be added to the earlier prizes won unless the player still has some chips left to play.

From the beginning to the end of the board, there are slots for $100, $500, $1,000, $0, $10,000, $0, $1,000, $500, and $100.
In digital Bitcoin Plinko, players cannot physically throw a ball down the Plinko pyramid. Instead, the online casino simulates a game in which players win cash amounts depending on the color and final slot of the ball. There are many different combinations to choose from, each carrying varying prices. However, the number of combinations, cash prices, and game structure may vary by casino.
How to Play Bitcoin Plinko
Bitcoin Plinko is a little bit different from the traditional Plinko platform and can be played in the following way:
Just like in traditional Plinko, there are different payouts attached to slots at the bottom of the Bitcoin Plinko Pyramid. There are usually different multipliers attached to these payouts, varying from 0.3x to 2,000x. So if a player wins, they stand to get the value of their initial stake multiplied by the chosen multiplier.

To start, a player signifies the amount of BTC they want to bet.

Next, they choose a preferred color for their Plinko dice. Remember to choose a lucky color with the payouts that look best to you!




Press the "Play" button which sends the ball falling down the Plinko pyramid and into the slot matching a corresponding payout.



The casino compounds the multiplier and payout.

The player's wallet is credited with their winnings.

Playing Plinko using Bitcoin is beneficial to gamblers for many different reasons. Unfortunately, there are also many drawbacks. It's important to weigh each of the pros and cons below, before choosing this option over traditional Plinko.
Advantages
Players can make faster deposits and withdrawals free of bank charges.





Every casino that offers Bitcoin Plinko provides players with exciting bonuses and promotions that boost their chances of earning a lot.

There are usually no processing fees involved when using BTC.

Players are exposed to rewarding tournaments, live games, and jackpots that they can make the best of.

The transaction speeds of cryptocurrency make it possible to receive instant payments as opposed to waiting days for a bank transfer to go through.

Players have their information protected using effective security measures. As a result, they can win rewards and still remain anonymous in the eyes of the public while playing the game.

Some players that prefer to use only cryptocurrency and have been unable to play Plinko on legacy online casinos. Bitcoin Plinko gives them another stream of crypto income.

Bitcoin Plinko players are not taxed on their winnings at the casino, but are responsible for paying the correct taxes in their local jurisdiction.

All transactions are private and do not appear on any bank records.

The Bitcoin Plinko online games usually use completely Provably Fair technology to ensure that you get a fair bet.
Disadvantages
All players are usually required to register on an online casino before proceeding. This can be a bad thing for players in countries where the services of their preferred casino are unavailable. Depending on the casino, the process may also be tedious.

Bitcoin and other cryptocurrencies are incredibly volatile and can lose value within short periods, unexpectedly reducing (or increasing) the value of a player's winnings.

Bitcoin Plinko players often have to deal with lower bet sizes.

There are only a handful of online casinos that currently accept Bitcoin for Plinko games, and MintDice is one of them.

Bitcoin Plinko can't be played in countries where either online gambling or cryptocurrency use are considered illegal. Players may encounter issues trying to play.
Tips for playing Plinko Effectively
Drop the ball into the center slot for a better probability of hitting the highest payouts

Alternatively, drop the ball about three spaces from the center because it isn't typically expected to fall in a straight line.

Slots at the edge of the pyramid have higher payouts that come with a lower chance of winning. The same goes for the other slots with lower payouts.


The increasing popularity of Bitcoin casinos makes it possible for gamblers who hold some form of cryptocurrency to earn more profit on it while having fun. Roulette, Blackjack, Dice, and Plinko are just a few of the virtual games that these casinos offer.
Plinko is one of the easiest casino games to play in the gaming industry. It is random and doesn't leave room for complex strategies like those needed in blackjack or even a dice game. It is enjoyable and offers high winning odds. Although traditional Plinko is great, its Bitcoin version offers players more bonuses, incentives, privacy, and security.
Bitcoin gambling | Bitcoin plinko | Crypto games | Plinko | Plinko board | Plinko dice | Plinko game | Plinko online