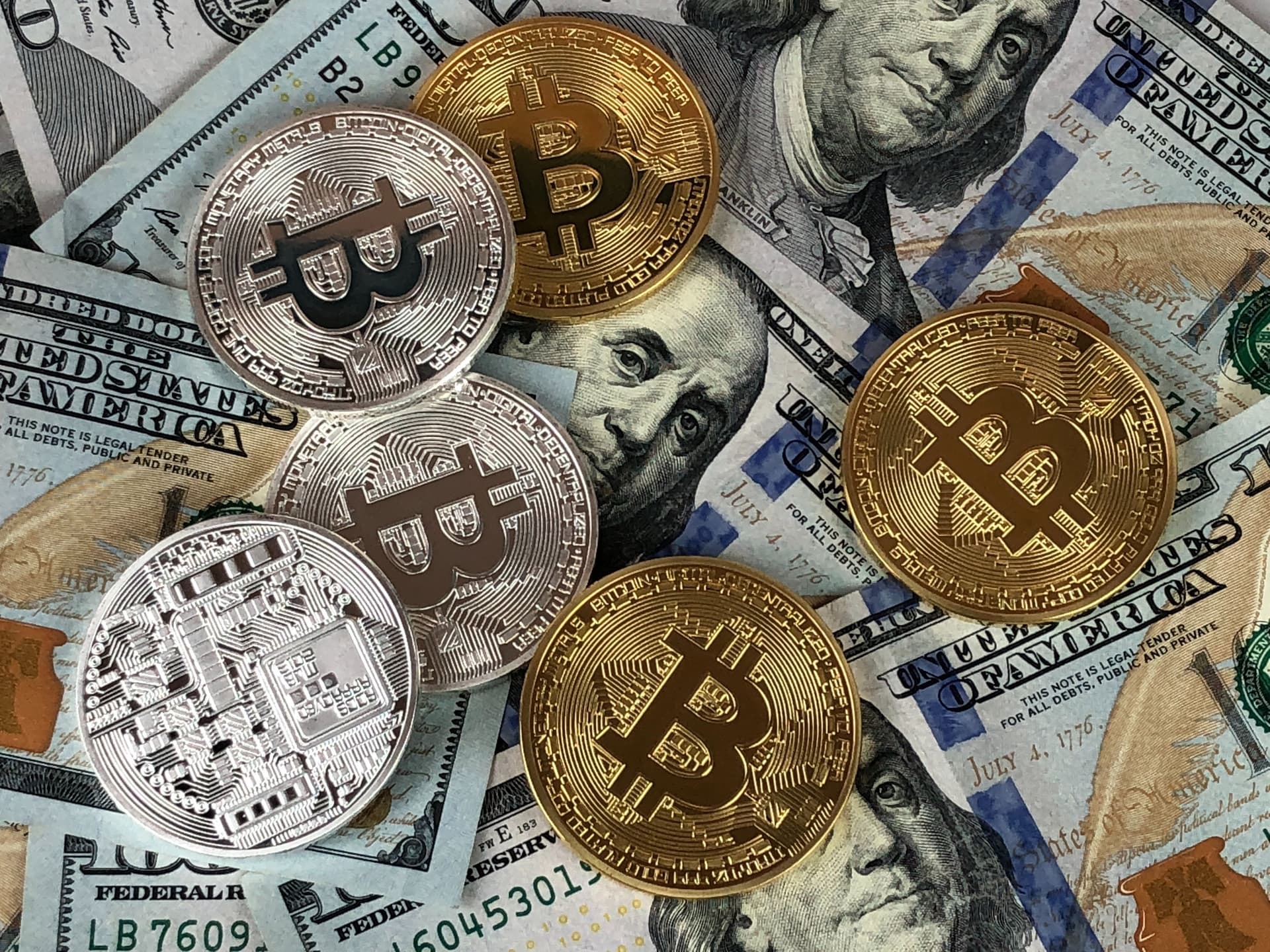 How to Cash Out Bitcoin: Your Step-by-Step Guide
Although it's safe to say that Bitcoin is much more popular today than it was even one year ago, it's still far from reaching the level of adoption of fiat. Even though several products and blockchain projects have been built around it, Bitcoin's volatility has discouraged many from using it as stable money.
This has led to regulatory problems, issues with banks, and ultimately, lack of acceptance by businesses. Since Bitcoin can't be spent on the simplest exchanges of goods and services, many people are quick to convert Bitcoin assets into fiat currency to be used for purchasing items.
If a user holds Bitcoin and there's an impending decline in the market, it's reasonable to liquidate BTC by converting it to cash.
There are four main methods of cashing out Bitcoin for fiat currency: peer-to-peer exchange, third-party broker exchange, Bitcoin ATM, or bitcoin debit card.
1. Peer-to-Peer Exchange
Peer-to-peer exchanges connect Bitcoin users and match them according to their buy and sell orders so that they can carry out the exchange by themselves. For example, if Person A is looking to sell Bitcoin at $7,000 per unit and person B is looking to buy some at a similar price, the exchange matches them and they carry out the transaction without the interference of the exchange.
Cashing out Bitcoin via a peer-to-peer exchange is great for users who want to avoid the prices set by centralized exchanges. It also helps them avoid the charges and long waiting time that accompanies cashing out with broker exchanges.
There are three ways to accept cash on a P2P exchange: through a cash deposit, bank transfer or in-person. Cash deposits and bank transfers are generally safe but it is advisable to request a proof of identity to avoid fraud. Arranging a meet-up is a great option because there's no need for an escrow.
How to Cash Out Bitcoin on a Peer-to-Peer Exchange
Register on a P2P exchange and set a price to sell Bitcoin

Wait for the exchange to match a buyer

Contact the buyer and make arrangements for payment through a cash deposit, bank transfer or physical cash

Put the Bitcoins in escrow until the payment is received

Release the Bitcoins to the buyer
Pros
It is fast compared to a third-party broker exchange

It has fewer charges

It gives users total control over who they transact with
Cons
It is less secure than a centralized broker exchange.
Some existing peer-to-peer exchanges include Paxful and Localcoinswap, which have no charges, and Localbitcoins, which has a trading fee of 1%.
2. Third-Party Broker Exchange
Third-party broker exchanges, or centralized cryptocurrency exchanges as they are commonly called, handle the entire exchange of Bitcoin for cash. For example, on a platform like Binance or Coinbase, a user can enter a buy request and be automatically matched to another sell order. The exchange handles the sale itself with additional charges as part of the service.
This method is ideal for anyone who would rather not deal with others when buying or selling. The exchange is also liable in the event of theft or fraud that occurs on their platform. So if a user's Bitcoin exchange account is compromised, their funds will most likely be replaced. It is also the best option for those who want to withdraw cash directly to their accounts after a Bitcoin exchange.
How to Cash Out Bitcoin using a Third-Party Broker Exchange
Research the best exchanges and choose the best one based on a personal set of requirements

Register for an exchange account

Deposit Bitcoin into the exchange account wallet

Place a sell order
Pros
It is more secure and less stressful than peer-to-peer exchanges
Cons
Exchanges have more control over user funds

Slow withdrawal times. For example, a cash withdrawal on Coinbase takes anywhere between 1 and 5 days to complete.
Some good third-party exchanges are Kraken, Binance, Coinbase, Bitfinex, and Poloniex.
3. Bitcoin ATM
A Bitcoin ATM allows anyone to buy or sell bitcoin using a credit card or cash. It looks just like a regular ATM, except that it isn't tied to a bank account. Currently, there are more than 2000 Bitcoin ATMs spread around the world. This is a good way to cash out without dealing with stress from Bitcoin exchanges.
It is straightforward and secure, and allows a person to withdraw cash or Bitcoin without dealing with another party. Bitcoin ATMs vary by operation and some available types include Genesis1 Bitcoin ATM, Satoshi1 Bitcoin ATM, Lamassu Bitcoin ATM, and BitAccess Bitcoin ATM.
How to Cash Out Using a Bitcoin ATM
First, locate the nearest Bitcoin ATM by visiting

Coinatmradar

, a site that shows a live map of functional BTC ATMs

On the ATM, choose the cash withdrawal option

When asked for a currency choice, pick Bitcoin

Choose the withdrawal amount

Send BTC from a mobile wallet to the QR code provided by the ATM.

Collect cash
Pros
It is secure

The process of using a Bitcoin ATM is more straightforward than using an exchange

No registration needed
Cons
Bitcoin ATMs are static and cannot be used without being physically at the machine

They are not common, especially in developing countries
Bitcoin ATMs are usually found inside restaurants, shops, retail stores, airports, or malls.
4. Bitcoin Debit Card
A Bitcoin debit card allows a user to withdraw cash instantly even when it's loaded with Bitcoin. One great example is the CEX.io debit card, which is linked to the CEX.io exchange. This a good way to cash out Bitcoins when there are more traditional ATMs than Bitcoin ATMs around.
How to use a Bitcoin Debit card
Search for crypto debit card providers like Uquid

Register for a debit card

Add the card to the preferred exchange wallet

Either sell Bitcoin on the exchange and withdraw the cash to the debit card or send Bitcoin directly to it

Withdraw cash using the card at a normal ATM
Pros
It is a better option than Bitcoin ATMs for developing countries

Most card providers offer instant withdrawal
Cons
Fees can be as high as $3 per withdrawal

An Exchange account is needed most times
Some of the best Bitcoin debit card providers include Wirex, Cryptopay, Bitpay, and Uquid.
When dealing with Bitcoin, users will need to cash out at some point. Whether due to a fall in price, the need to convert crypto investments into traditional ones, or just the need to spend cash instead of BTC, the need always arises.
Centralized cryptocurrency exchanges are currently the most common way to convert any cryptocurrency to cash. In fact, they are usually the starting point for beginners. They have significantly less risk than P2P exchanges and are also easier to use. Bitcoin ATMs and debit cards are not as common but are also easy, safe ways to cash out Bitcoin.
It's important to weigh the pros and cons of each before choosing any of these options. Ultimately, they have the same outcome but depending on a user's location, and other preferences, they are all drastically different.
Bitcoin exchange | Cryptocurrency | Cryptocurrency exchange | How to cash out bitcoin | Localbitcoins