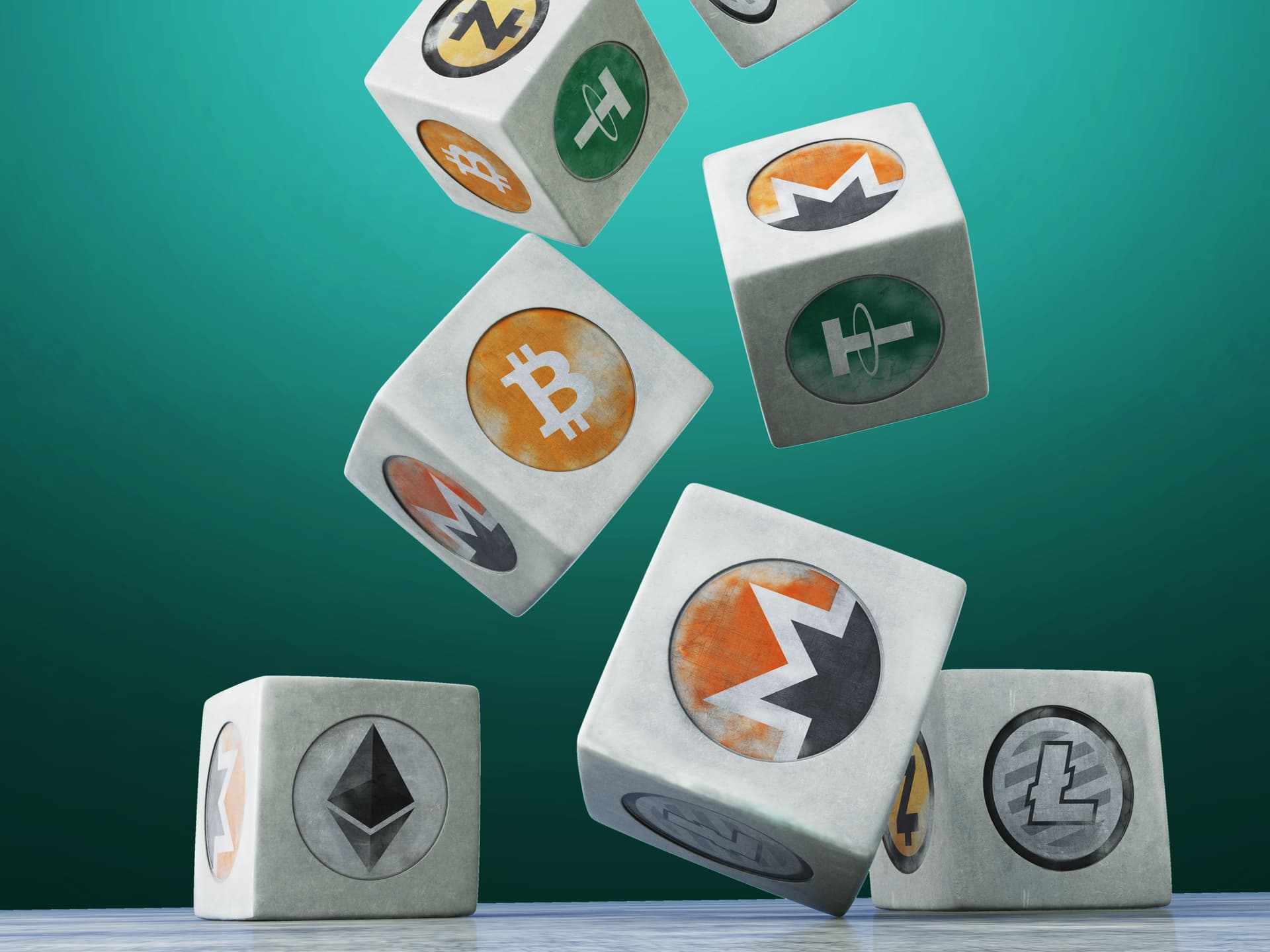 Gaming Crypto: Selecting the Best for Your Favorite Game
Bitcoin and other cryptocurrencies have made it possible to improve important aspects of several major industries such as banking, real estate, and art. However, adoption has been slow in these areas with just a handful of companies taking the leap.
For online gaming, it's an entirely different story. Cryptocurrencies have been used in eSports betting, online gambling and video gaming for the past ten years. In that time, it has offered financial, security and anonymity benefits.
Estimated to grow to $128.5 billion by 2020, the ESports and gaming industry is one of the largest industries in existence, with billions of gamers around the world engaging in play. Cryptocurrency is solving major issues that these gamers have faced for a long time, including asset management, in-game trade, and community building. By decentralizing the entire process of game development and use, players can eliminate restrictions placed on them by the huge gaming monoliths.
In the past, crypto was mainly used as a means of payment in gaming but today, its tokens power the back-end of many gaming systems. There are many tokens and platforms on the market and some of them offer a lot more benefits than others. The best of them are:
The Enjin platform is easily one of the largest gaming platforms in the world with an estimated 19 million registered users, of which 3 million are active monthly. Its main aim is to allow developers to incorporate blockchain technology with the help of its value coin, known as EnjinCoin.
Enjin coin is an ERC-20 token that runs on the Ethereum platform and gives game developers, gaming communities, game publishers, content creators, and other creatives a way to interact with all the services that Enjin provides. It is also relatively affordable at $0.14 per unit. It powers four main areas:
Video Games: It allows developers to build gaming multiverses and other structures using blockchain.

DApp Games: It provides the tools to build collectible decentralized applications like Cryptokitties with little or no solidity experience.

eSports: Developers can create their own tokens and boost their games as well as award prizes all within the same network.

Rewards:

It creates an efficient reward system that automatically rewards players with valuable tokens as a form of incentive.
According to the Enjin website, its long-term goal is to create a smart wallet for in-game purchases. For now, developers can build game server websites for Minecraft, Guild, create clans, and interact with other developers on the Enjin social network.
Worldwide Asset eXchange (WAX) is a decentralized platform that facilitates the operation of a secure virtual marketplace. It is filling the security, verification, and efficiency gaps that exist in the sale of online gaming assets today, using blockchain technology. It was developed by the founders of online video game assets marketplace OPSkins and is built to serve over 400 million users.
Powered by its WAX token, the platform will give anyone the chance to host their own virtual asset store. In online gaming, this will allow anyone to monetize in-game currencies using one global token, making gaming assets even more valuable.
According to the whitepaper, "The WAX Platform will allow millions of traders to create their own virtual stores on one decentralized platform. The WAX Platform unites everyone, providing security, transaction, and settlement services that will usher millions of new participants into a growing ecosystem. With this important shift in structure, millions of buyers and sellers will have the power to use their social graphs to buy and sell virtual goods effortlessly."
WAX is currently traded on Bittrex, Bithumb, Huobi Global, Upbit, and HitBTC.
The Loom Network is a decentralized Ethereum-based platform that provides developers with tools to create scalable DApps and games. Its network chains are connected to smart contracts hosted on the Ethereum network. It is powered by its own ERC-20 token, known as LOOM. Currently valued at $0.072452 per token, LOOM already has a market capitalization of $57 million.
The aim of Loom is to decongest the network by diverting some of the Ethereum platform traffic through sidechains. This in turn makes Ethereum more scalable and enables game development and use without overloading issues.
Currently, some DApps on the Loom network include DelegateCall, SolidityX, and CryptoZombies
Decentraland is a virtual reality ecosystem, in which land can be bought and developed. It consists of a peer-based interactive system with its own economy powered by micropayments using its MANA token, valued at $0.054457. It has also partnered with Disctrict0x to allow landowners to buy, sell, lease and develop their property.
As the first blockchain-based contender in the $5.2 billion VR industry, Decentraland aims to grow gaming communities held together by shared interests on its platform. Their decentralized marketplace will give players whatever assets they need to manage their land.
According to the company's medium brief, each parcel of virtual land measures 100 square meters, is adjacent to other claimed parcels and is under the full control of its owners. Some other partners of the platform include Aragon.
FirstBlood is an Ethereum-based decentralized platform which allows players to place bets on eSport games. It is powered by 1ST, its ERC-20 standard token with a value of $0.087675 per token. The platform works in these simple steps:
A user opens the FirstBlood web or desktop app and sets a new match using 1ST coin.

The coins are held by the platform smart contract system

After the eSport game ends, witnesses on the platform can plug into the system API and convey the results of the game to the smart contract.

Depending on the results, fees will be paid to the winner and witnesses.
According to the platform developers, "We believe each gamer should have the ability to become better while being rewarded for their skills. That is why we are changing the esports industry and giving everybody a chance to go pro."
MobileGo is a decentralized Ethereum-based blockchain platform that runs on smart contracts. It aims to help players avoid the charges and restrictions that Android users face when using mobile app stores. To do this, it is offering its own app store with a selection of games.
Its benefits include total control of games by the players and the possibility of playing games without the need for dedicated mobile apps. Its eponymous token, valued at $0.0667, facilitates Peer-based tournaments for gamers on a global scale. Some games on the MobileGo platform include Bard's Tale IV, Age of Wushu, Crossout, and 5Street.
Online gaming is becoming more advanced than ever with the introduction of cryptocurrency. Just like the concept of blockchain technology, new and fascinating concepts are being introduced to make the gaming experience more convenient and enjoyable.
From VR games that allow players to socialize and trade real estate that they can't see, to fully scalable platforms on which decentralized games can be built, there seem to be no breaks in the rapid development of online gaming.
Choosing the best cryptocurrency gaming token and platform depends on a user's end game. Is it about long-term benefits and building something that works? Decentraland offers that. Is it about placing sports bets conveniently? Choose first blood… and so on. In the end, the most important thing is to choose one that has a clear vision, roadmap, and consistency.

Bitcoin casino | Bitcoin games | Bitcoin gaming | Crypto games | Ethereum games | Gaming cryptocurrency