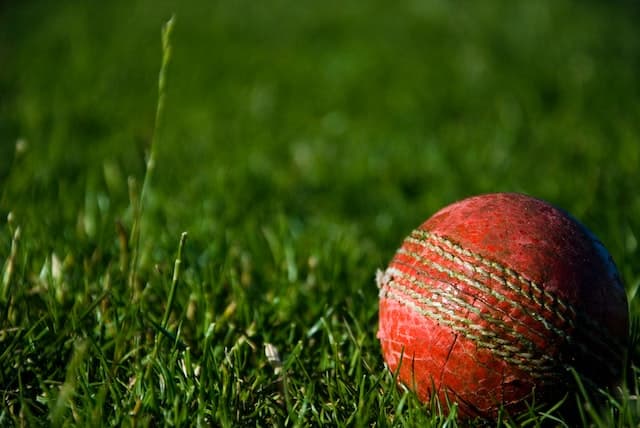 How to Bet on Cricket (Complete Guide)
Cricket is quickly becoming one of the world's most popular sports, and it's no surprise when you consider that it has been around since the 16th century. It was invented by the British, and the popularity of the sport spread as the British Empire did.
Although Cricket hasn't yet become popular in the United States, it is extremely popular around the world, especially in South Africa and India. As such a popular sport, many people have begun to wonder if it is possible to bet on a game of cricket.
It is possible to place a bet on a cricket game, as long as you know how to! So, before you get too excited, read on to learn how to bet on cricket so you can bet on the next game!
How to Bet on Cricket (5 Easy Steps)
Step 1: Learn About Cricket
It is never a good idea to bet on a game or sport that you don't understand. We recommend studying up on cricket, how the scoring works, and where you can get information about the game and players.
Although you may already have a team in mind, when you are planning to bet on cricket you will want to set your emotions aside and bet on the team that is most likely to win. There are many ways you can deduce this, but in the twenty-first century the most common way of doing so is looking at the statistics of the two teams.
Step 2: Find a Sportsbook
After you have learned a little bit about cricket and the teams that are likely to win, it's time to find a sportsbook that allows you to bet on cricket games. Unless you live near a city like Las Vegas, Nevada, you will likely need to look online.
We recommend looking for a bitcoin sportsbook like the one offered by MintDice as these are much easier to cash in and out of than a fiat sportsbook. With fiat sportsbooks, you typically must travel to a casino or the city where the bet was placed in order to collect your winnings.
Also, before you get too excited about betting cricket online, ensure you check that using an online sportsbook is legal in your area.
Related: Where is Sportsbetting Legal (Updated 2022)
Related: How to Pick a Sportsbook
Step 3: Deposit
Before you can bet on cricket, you'll need to add some money to your online account at your chosen sportsbook. We recommend arranging this in advance, as some sites may have a 24-hour period of processing deposits.
If you are looking to play on MintDice.com, you can also visit the faucet for some free Bitcoin to place your first bet in the MintDice sportsbook.
Step 4: Pick Your Game
Once you have some money deposited, head over to the cricket section of the sportsbook of your choice. Select the game you wish to bet on. Note that it must be prior to the beginning of the game at most sportsbooks.
Step 5: Place Your Bet
After selecting the game you wish to bet on, you will see the spread. The point spread will let you know how much you can expect to win based on the bet you place. Click on the team you wish to bet on and decide how much money you would like to bet.
Click submit, and your bet is all placed! Now you are ready to watch your cricket game and wait for the results to be posted.
How to Read Cricket Match Odds
The good news is, reading the odds for a cricket game are no different than any other major sport. But if you are new to it, we've got a brief explanation of how to read cricket match odds below.
The odds for cricket will typically list two teams with numbers next to them. One number will be positive and the other will be negative. In the United States, the negative indicates the favored team, while the plus indicates the underdog.
The number will tell you how much you will get back for a particular bet. In most places it's based on $100 but will vary from currency to currency. So, if the odds look like this:
South Africa: +220
India: -120
You would know that India is the team that is favored to win, and a $100 bet would result in a $120 win. But if you bet $100 on the underdog, South Africa, the same bet would result in $220 of winnings.
Some odds will be listed as a fraction, and others as a decimal. In either case, you can figure out how much you will get back if you win by multiplying your original bet by that number. On MintDice.com the odds are listed as a decimal for cricket.
How to Bet on Cricket and Win
Unfortunately, there is no one strategy for betting on cricket and winning. A lot of it depends on researching the teams meticulously and placing a lucky bet that hits. You will need to know extensive information about cricket and the players in order to frequently win your bets.
One strategy that people implement when betting on cricket is to place parlay bets. These are bets which include multiple teams, but can multiply your winnings if all of your predictions are correct. These bets are very risky however, and they typically result in losses since there are so many teams that must win or lose correctly in order for the bettor to win. But if you are lucky, you can win a large sum of money from a parlay bet.
But you don't just have to bet on the outcome of a game. You can also bet over or under on how many runs there will be per inning in a game or bet on the outcome of the first ball. There are also sportsbooks which allow you to bet on the total runs made by a player or who will have the most sixes in a match.
Overall, there are many different bets in cricket, and there is no way to predict which ones will win and which will lose. You will need to do your own research on the sport to decide. And remember, never bet any money you don't intend to lose.
Related: How to Win at Sportsbetting
Cricket | How to bet on cricket | Cricket betting | Sportsbook | Sportsbetting | Bet on cricket