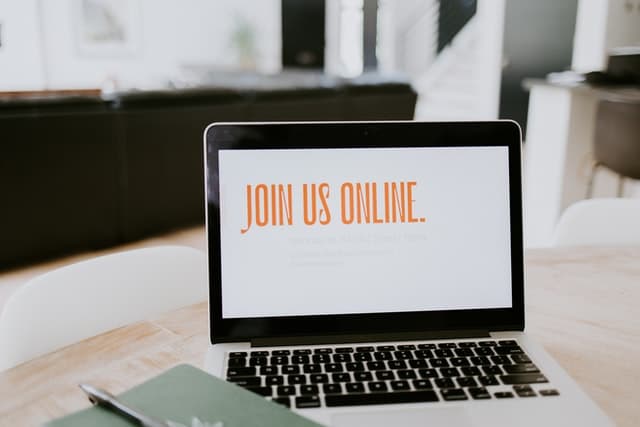 When it comes to sports betting, it is important to find a sportsbook that is best suited to helping you to achieve your goals. Picking the right sportsbook can seem overwhelming, however, with the right knowledge and research, you can find the best recommendations before you decide.
Choosing a sportsbook is an essential part of sportsbetting and should not be overlooked if you want to do well. You must take into consideration criteria that are based on the reputation of the company through various reviews from those who have used their services.
Knowing how to pick the right sportsbook depends entirely on personal preferences and what you wish to get out of the relationship. Keep reading to learn more about what criteria you should consider before picking your sportsbook.
Things to Consider When Picking a Sportsbook
Picking a sportsbook is not as simple as searching for it on the internet and picking the first one or two that show up. Keep in mind that this is a place that is going to be dealing with a great deal of your money, so you need to choose wisely.
You must take the time to comb through reviews and information that gives you greater detail about the sportsbook. Doing this will put you in the right mindset to be successful with your sports betting ventures.
Here are some things you should consider when picking a sportsbook:
Know what you are looking to do with your sports betting

Are there any deal-breakers when choosing your sportsbook?

Narrow down your choices

Do thorough research and read the customer reviews

The curriencies you want to use to bet sports
Sportsbook Criteria to Look For
Whether you are looking for a sportsbook that has an in-person presence or would rather do your sports betting online, there are specific criteria that are important for you to consider. Knowing what criteria to look for can make the difference between making money with your bets or not.
The bottom line in picking your sportsbook comes down to your personal preferences, although there are recommendations from the experts in the trenches. The criteria listed below are designed to be helpful especially if you are new to the sports betting industry.
Here are some of the criteria you should look for in a sportsbook:
What sports do they cover?
In most cases, those who place sports bets often do so based on the sports they enjoy the most. If you enjoy the most common sports, like football or baseball, then most sportsbooks typically have them available. However, if you are looking to bet on obscure sports, such as League of Legends or Dota2, then you may need to look a little further.
What types of bets do they offer?
While most sportsbooks will offer standard bets such as spreads, moneylines, and totals, others may offer less standard bets. Depending on the sportsbook, they may offer bets on every game offered in the sport, and others only offer bets on certain games.
If you are interested in betting with a currency like Bitcoin, or maybe Ethereum, ensure the sportsbook you select offers the option to make bets in these currencies.
There is nothing more frustrating than trying to create an account on your chosen sportsbook and having to guess what steps to take next. Finding a sportsbook that makes your entire experience is important. Sign-up should be straightforward, as should the entire experience.
Do they offer mobile betting?
Speaking of being user-friendly, you should also look for more convenient offerings such as mobile betting options. Being able to place your bets no matter where you are in the world makes it easier to keep up with your betting options.
Are they in-person or online?
Location is an important factor in deciding on a specific sportsbook you pick. Whether you want to place your bets online or feel more comfortable with in-person options, you need to ensure that your sportsbook offers either or both. Remember that if you choose an in-person sportsbook, you will likely spend some of your winnings traveling to and from the location to bet.
What is their reputation?
Since you are using the sportsbook to place bets on sports, you will want to ensure they have a good reputation. If they have had any reviews that hint at practices that are shady or unethical, then you will want to steer away front them.
How do they protect your privacy and money?
Privacy protection is a major issue with the advancement of technology that can allow hackers to get access to sensitive information. Reputable companies will give you the information that explains how they plan to protect your personal information.
You will also want to know if they use encryption on their website and if they update their site regularly. This is important because certain vulnerabilities can attack websites that do not have the latest updates.
Remember that Bitcoin is one way to ensure your sportsbets remain private and that you will want to check if sportsbetting is legal in your state before you begin looking for a sportsbook.
What to Avoid When Choosing a Sportsbook
Another set of criteria that you should consider when choosing a sportsbook is the things that you should avoid. There are certain red flags that sportsbooks show that should be a signal for you to run the other way quickly.
Check out the following things to avoid when picking your sportsbook:
Sportsbooks that do not pay out on time

Online sportsbooks that have been blacklisted

Sportsbooks with not so stellar reviews

Management of sportsbooks that are not very reputable
Final Tips on How to Pick a Sportsbook
While the above information is most important when it comes to picking a sportsbook, other tips can help you choose the best one for your sportsbetting needs. Many experts believe that getting in with the best sportsbook can help you to get more of a return on your bets.
The most important of these tips is picking the right sportsbook is a personal choice that should be based on what you are looking for. Additionally, you need to choose a sportsbook based also on what kind of experience you want the most.
It is also recommended that you play around with a few different sportsbooks in the beginning once you have narrowed down the options. This is because while you can read information from other customers, you may want to form your own opinion on the matter.
The bottom line when it comes to picking a sportsbook is that it is most important to ensure you are following the advice of those that have come before you. Those who are in the trenches know much more about various sportsbooks and their reputations than you may understand.
Sportsbetting | Gaming | Betting on sports | Esports | Bitcoin | Bitcoin sportsbetting