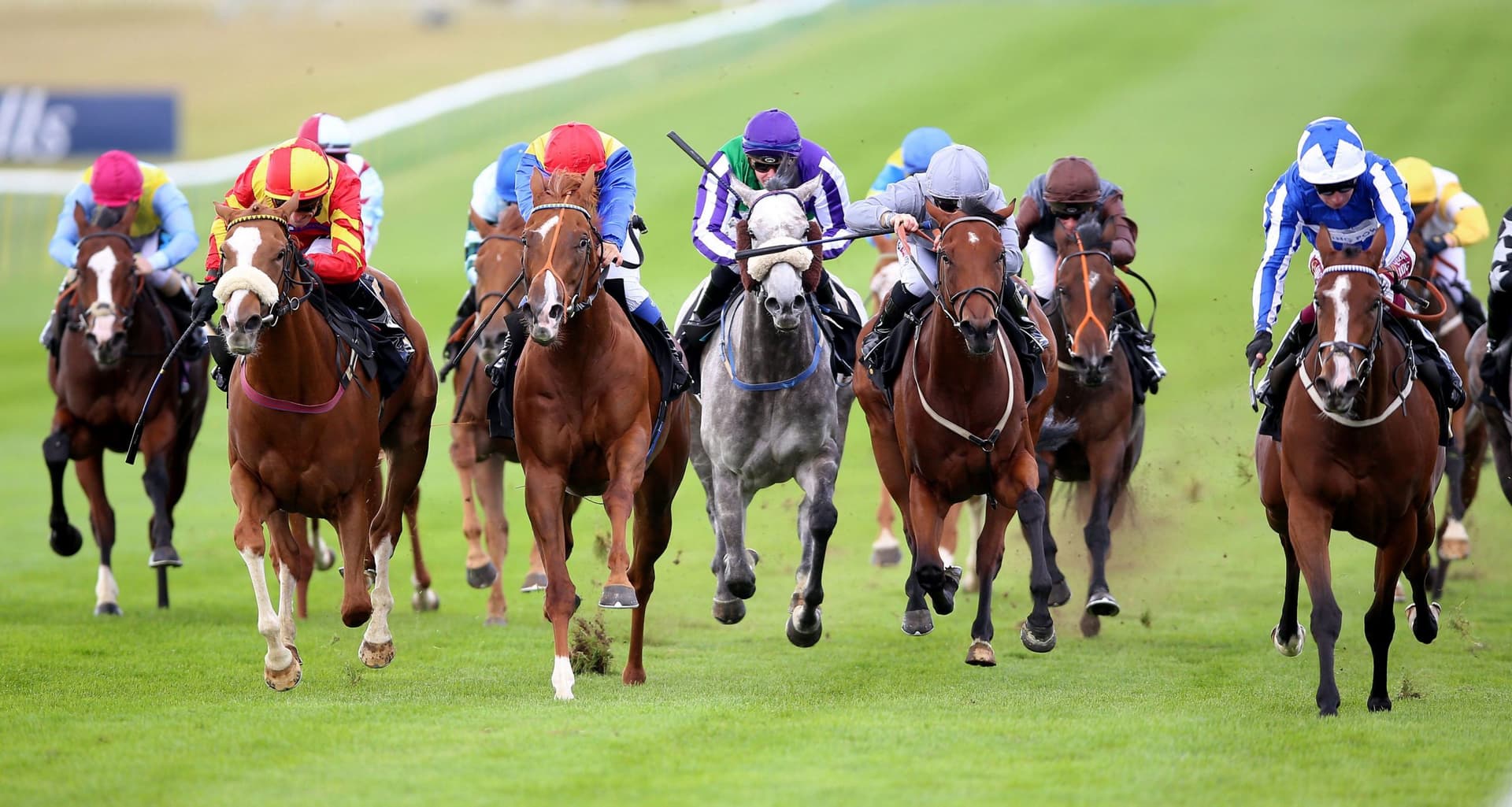 How to Bet on Horse Races
"And they're off!" This popular phrase can be heard across horse racing tracks everywhere. The excitement of the horses at the starting gate; the rush when they are racing down the track; all of these are what horse racing fans look forward to at tracks around the world.
Betting on horse races can be an exciting adventure whether you do it online or in person. However, knowing what you are doing can make the difference between winning or losing a lot of money.
Whether you are knowledgeable or just getting started in the horse racing world, keep reading to learn all about strategies you should be using, the types of bets that are available, and where to place your bets according to what works best for you.
Let's Talk Horse Race Betting Strategy
There are many things to consider when you decide to dive into the world of horse race betting. Many of these should be researched each time before stepping up to the betting window. Having some knowledge can make the difference between winning or losing a bet.
First, knowing the experience level of the jockey riding the horse you plan to bet on is important. Some things you will want to know about the jockey are: winning track record, activity level (have they been racing lately), specific history with the horse, experience with the track, and much more. Knowing these basic things can tell a lot about whether betting on the horse is worth it.
Additionally, knowing the history of the horse is especially key. Most people, even the novices, know that checking out the horse's statistics is a major step in placing a bet. Does the horse have a winning track record? Have they raced on this track before? Have they raced this track in these specific weather conditions? All of these are important to know before placing your bet.
Another thing to consider before placing a bet on a race is the track. Learning key information about the specific track is also a good idea. Not all tracks are the same. Some things to think about as you are preparing to place a bet are track length, type of surface, and weather conditions. All of these variables play a part in how well a race turns out.
Types of Bets in Horse Racing
As in most types of sports betting, there are many options available, depending on the type of risk you want to take. From the less risky straight wagers to the riskier exotic wagers and multi-race bets there is something for everyone when it comes to betting on horse races!
Straight Wager Bets
These bets have a way of keeping it as simple as possible. They typically include only a single race and a single horse. This makes it much easier to keep track of, especially if you are just getting started! Straight wager bets also give you a better chance of leaving the track with money in your pocket.
Win Bets
When betting on a horse to "win," you are saying that the horse you choose is going to win. In other words, the horse has to come in first place for you to earn a profit.
Place Bets
Placing your bet for your horse to "place" means they must come in either first or second place in the order of finish. This will also guarantee you pay out.
Show Bets
Finally, if you choose for your horse to finish in the "show" position, they have to come in either first, second, or third place. This gives you better odds of earning some cash.
Exotic Wager Bets
More experienced bettors may enjoy higher risk bets such as the exotic wager bets. This type of wager evolves the betting of multiple horses at the same time. For some, this means several horses within one race. But for others, it may mean betting over multiple races on the same day at a track.
Exacta
The Exacta is the most popular of these exotic types of bets. This entails betting on the first two in the order of finish within a race. To win, the horses you bet on have to finish in the exact order you predict. Pretty simple, right?
Trifecta
Then we have the Trifecta, which is also pretty straightforward, which is surprising when you consider the risk it entails. When placing this type of bet, you are choosing the first, second, and third place in the official order of finish. Again, they have to finish in that exact order that you choose when placing your bet.
Superfecta
The third type of exotic wager bet is called the Superfecta. As you can probably guess, this requires you to pick the first four places in the order of finish. Like the first two, the horses must finish in the exact order you choose for you to pocket any winnings.
Multi-Race Horse Bets
The last type of bets you can place at the tracks are technically part of the exotic wager, however, the stakes are much higher. These are not for the faint of heart or the novice bettor.
Daily Double
This type of betting can be worth it if you are successful at picking the winners of two consecutive races. The chance of winning is risky; however, the payout tends to be better since you are betting on two horses in two different races.
Pick 3 or More
In this betting style, you are picking a winner in a specified number of consecutive races. For example, if you choose a pick 3, you are selecting the winners of the first three races of the program. Some tracks have the option for picking 4, 5, and sometimes even 6.
Betting in Person vs. Betting Online
Now that we have discussed strategy and the types of bets you can place in horse racing, let's take some time to talk about where to place these bets. Depending on your preferences, you may choose to go to the track or stay in the comfort of your home to place your bets.
Betting in Person
What can be more exciting than being in the stands and listening to the announcer as the horses race out of the starting gates towards the finish line? For many fans, this is the most exciting part. Getting dressed up, walking up to the betting window to place their bets, then sitting down in the stands (or owner's box) with a nice cool mint julep in hand is all part of the excitement. But this can also be expensive, and with COVID-19 rules still in place, you never know if the event you want to attend will be happening or not.
Online Betting
This is when you should consider online betting instead. And for many people, sitting in the privacy of their own homes making their bets is the way to go. This makes it easier to control your environment and do your own thing while still enjoying the excitement of placing bets and watching the race. MintDice.com plans to open a full-featured online sports book soon, making it easy to use cryptocurrency to place your favorite horse bets.
Overall, betting on horse races can be a fun use of your time and money, but before you get too gung-ho, there are quite a few things to consider before you begin. There are many options when it comes to the types of bets you can place, as well as where you can place them—so you are free to choose the style of horse race betting that works best for you. Just remember, with risk there not only comes reward but also the possibility of loss of you hard earned money, so always bet responsibly.
Horse racing | Betting | Sports betting | Horse betting | Gambling | Sportsbook | Online sportsbook | Bet