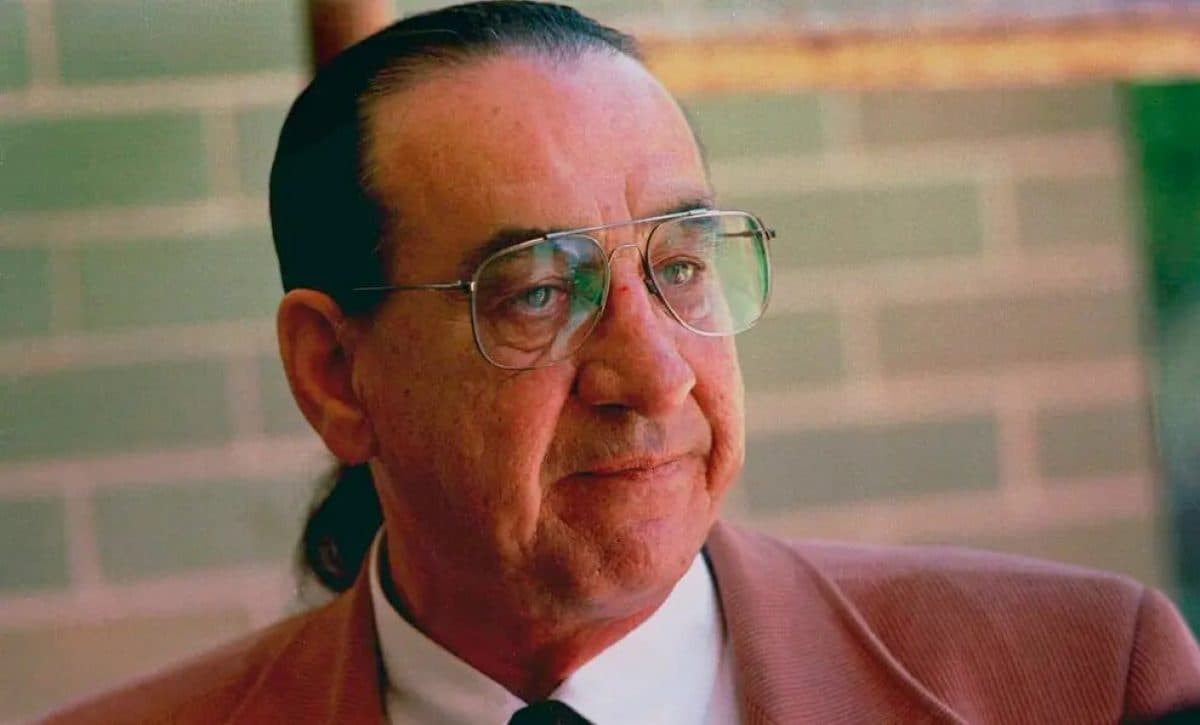 Who Was Fred Dakota? And Why is He Important?
When gambling or betting is brought up in everyday conversation, which is happening more frequently now that sports betting is becoming legal across the nation, the first place that comes to mind is probably Las Vegas. Sin City itself. Where 42 million visitors and tourists come every year for one reason or another. Conferences, football games, alumni events, etc.
But what you may not realize, is that for all the money Las Vegas brings in every year, it is a small fish in the world of gambling. This is because the gaming on the Native American Indian Reservations across the country grosses far more than the Sin City, and this is all thanks to a man named Fred Dakota.
Whether or not you recognize the name, Fred Dakota is an important player in the gambling world, and you should take the time to learn more about him. This way you can be more informed about why gambling regulations are the way they are today.
How Native American Gaming Began
Everyone has heard of a Native American reservation. They're spread across the country and they tend to be known for their lesser quality of life for those living within their boundaries. There are 29 of the 50 states where Indian gambling plays a heavy hand in society. But many people don't understand where, when, or even how gambling on Native American lands came to be legal.
In 1979, Florida was the first state to build an Indian owned casino. The Seminole tribe took pride in their high stakes bingo plan. Realizing that Native American owned businesses fall under tribal sovereignty under US laws and therefore, the high level of state regulations and scrutiny don't necessarily apply, other tribes and nations decided to follow suit. The most influential being a man by the name Fred Dakota.
After the Seminole Tribe began their Bingo stint in Florida, the tribal members of Keweenaw Bay, Michigan decided they wanted to get in on the action and jumped on the bandwagon. The tribe members got together in 1980 to establish the rules and regulations for their own bingo campaign and how the profits would help pay for the housing development project in the area. When one of the elders briefly suggested adding casino games to the plan, no one thought anything of it, so they added casino table rules into the plan with no actual intention of using them. So the advertising for bingo began within a 40 or so mile radius of the town of Baraga and soon enough, the tribe was able to pay off the hundreds of thousands of dollar debt for the housing project.
Who Was Fred Dakota?
Here is where Fred Dakota comes in. He ran for tribal council in the early 1980s and lost by two votes and suddenly found himself unemployed with 5 kids to feed. Not a man to give up, Dakota asked the tribal council to grant him one of the gaming permits that was protected in the code. Because they didn't see any reason to tell him no, the council granted his request. But they did so with a laugh, not thinking of the implications.
But Dakota didn't let that stop him. With the approval of the council (even though they joked) Fred Dakota was given the first license for a fully operational casino on tribal land and went straight to the bank with a dream. The bank, as a result, gave him a $10,000 loan. The only space he had was an empty two car garage. And while he couldn't afford real black jack tables, he was able to build some makeshift ones with green felt and foldable legs. He was determined to have his vision of a full functioning casino.
With a few construction projects and jerry rigging some casino tables, Fred Dakota opened his garage casino, The Pines Casino & Bar, on New Year's Eve 1983. And then he waited, hoping the flyers he posted around town wouldn't be torn down or taken as a joke. Only about 40 or so people showed up on opening night, and the entire time, Dakota was worried about being raided by the police. No police came.
From then on out, The Pines would be open every night with the help of Dakota's wife and the little how to book that taught them how to deal black jack. As time went on and Dakota saw that the money was good, he eventually expanded into a 3,200sqft space in Baraga with 26 employees. Sounds great, right? Unfortunately for Dakota, he was shot down by the tribal council due to the sole fact of his gambling license wasn't valid in Baraga and after numerous court issues, The Pines was shut down.
How Fred Dakota Changed History
At this point in time, while gaming wasn't illegal on Indian lands, it wasn't legal either. And this led to many disagreements like the one that Fred Dakota had with the council in Baraga. And it wasn't long before Dakota found himself back in the council, and this time he decided he would make a change.
The change took many years to come, but Dakota never stopped fighting, and by 1988, gaming was completely legal on all tribal lands across the United States. Not only that, but the right for Native Americans to own casinos on tribal lands is a right protected by the federal government.
Although it may not seem like much, without a man like Fred Dakota, there's a chance that gaming would not be legal on Native American reservations today, and that is a sad thought for both the Native Americans and those whole like to gamble alike. Imagine having to travel to Las Vegas every time you wanted to gamble? Exactly.
Fred Dakota passed away on September 20th, 2021. His death is likely not a big deal to most people across the world, but the Native American Tribes mourn a man who was truly the father of tribal gaming as the world knows it.
Native american gaming | Gambling | Legalized gaming | Legalized gambling | Native american tribes | Tribal casinos | Gaming | Fred dakota