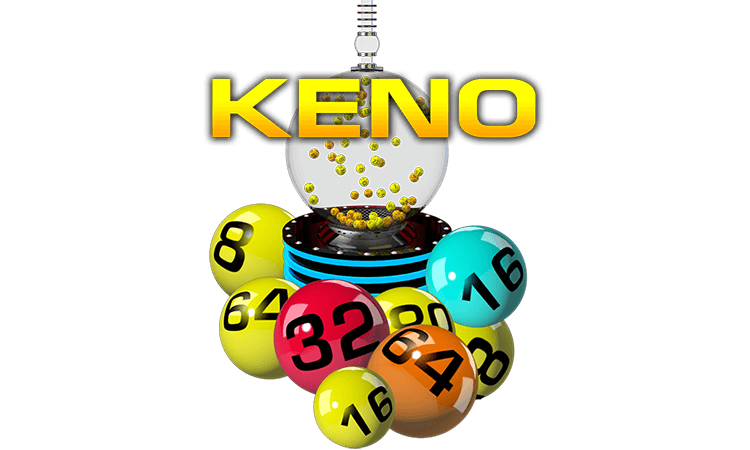 Gambling can be an exciting and overwhelming experience, especially if you have never participated in any of the activities. Many people who do not have experience in gambling often wonder what games they should play when they are just starting.
Keno is a game that is played by both newbies and experienced gamblers alike since it is a low-key way to take risks. This is because the game of Keno is easy to learn, and does not require any high-stakes betting to start playing.
Although learning how to play Keno does not require you to know a lot of various strategies and types of bets, you should still be familiar with the basics of how it works. Keep reading to learn what exactly Keno is and how to play effectively.
What is Keno?
If you have ever played the lottery, then you may be familiar with the premise behind the game of Keno. This is because the game entails picking a set of numbers and then hoping that they match the numbers that are called.
Keno was developed in China but has become wildly popular throughout the world as an easy way to get into the world of gambling. While there is no set strategy involved, there are certain things you should know before you get started.
Understanding the Keno Card and Rules
Every Keno card is set up with 80 numbers that you can choose from either manually or through computer-generated picking. Players are then able to choose anywhere between 1-15 numbers, depending on the individual website or entity they are playing with.
The Keno card is set up on a hopper that randomly chooses numbers from the 80 that are on the board. Depending on the numbers you choose and the ones selected, winnings are then calculated on the number of winning numbers you may have chosen.
How to Play Keno
Even though Keno is the easier way to gamble with the lowest risk, there are still rules and strategies that you should follow if you want to play effectively. These specific steps can make the difference between winning and losing while playing Keno.
Follow these steps, and you will be playing Keno in no time:
Find a trusted place to play.

Whether you choose to play online or through an online casino, you should ensure that you are choosing the right one. This means checking out their reputation to make sure you will not be ripped off.

Choose your numbers. Depending on the website or in-person casino you choose to play Keno with, you will need to choose between 1-20 numbers. You can either manually choose, or have the system automatically choose for you.
Select your betting options

. Again, depending on where you are playing, you should then be able to choose your bets. Keep in mind that if you are just getting started, you may want to keep your bets small until you learn how to play.

Start the game. Once you have selected your numbers and have chosen what you want to bet for the round, it is time to get started. If you are playing online, there is usually a "Play" button to select to get started.
Observe the results. Depending on the casino you are playing Keno with, the bets are set up to payout when you reach a certain amount of numbers matched. Make sure you know how many you have to match before you start playing, so you are not surprised.
Keep playing. While it is important to play responsibly, you may want to play several rounds, especially if you are just starting. This is because you will learn the different nuances of the game quicker with the more games you play.
The bottom line is that following the above-listed steps will walk you through the process of getting started with playing Keno. Once you have played a few rounds, you will be more familiar with the game and can start to feel more comfortable.
Tips for Playing Keno
One of the best ways to learn to play Keno is to listen to those who have come before you in the game. This means that while there are no set strategies in Keno, you may be able to eliminate some of the rookie mistakes that are often made by those just getting started.
Here are a few tips to keep in mind when you are starting with Keno:
If you choose to play Keno at online casinos, make sure they are reputable. Casinos that are licensed and verified are the best ones to choose from.

Be selective of the payouts. This means that you should check out the different online casinos for the ones that have better payouts. Some casinos will even payout for a smaller amount of numbers, which puts more in your pocket.

Practice before you bet real money. Some casinos allow you to try Keno for free first. These sites are the best way to learn the game before there are risks involved.

Look for casinos that offer bonuses. For games such as Keno, many online casinos offer the chance to win bonuses that can be used to play the game without using your funds.
Know your limits. Keep in mind that any type of gambling is a risk, even with a game that has small bets, such as Keno. It is important to create a budget you can live with and then stick with it.
While this is not an exhaustive list of tips that you should know about playing Keno either online or in person, it gives you a great start. Taking the time to learn the rules of the game and some of the tips from others who do play can make the difference between winning and losing in the long run.
Overall, when it comes to playing Keno is that before you begin to bet your own hard-earned money, you should learn to play. If you are looking for a reputable online casino, then you should visit MintDice. Head on over to the 'Casino Games' tab and scroll down to the lottery section to try your hand at some Bitcoin Keno.
Keno | Bitcoin keno | How to play keno | Bitcoin gambling | Bitcoin | Gaming | Online casino