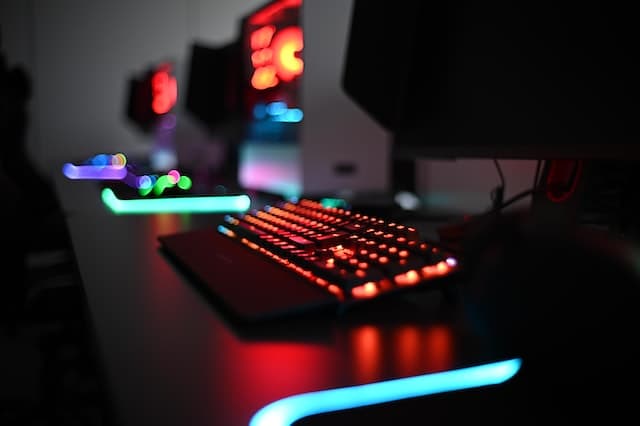 What is the Biggest Esports Game?
Most people know that video games have been one of the most popular pastimes for many people all over the world. With new games popping up all the time, it is no surprise that the esports industry has exploded the way it has.
When it comes to deciding what the biggest esports game is, you have to decide what criteria to look for. Many of the factors people look for when deciding which is the biggest esports game include how many people play them daily, how much money has been awarded, and how they fare overall.
Knowing what the most popular game is when you consider how many people play them daily can determine how successful the game is overall. Keep reading to learn more about some of the biggest games in the esports industry today.
The Popularity of Esports
While more and more esports games are being released every year, some have been around for a while that have stayed at the tops of the charts for many years. This is mostly because many of the organizations that host the games put on tournaments with significant awards every year.
The industry of esports is predicted to continue to grow as more technological advancements continue to occur. Whether you play or are just a spectator, the amount of people who do one or the other is expected to increase to well over 250,000,000 over time.
What is the Biggest Esports Game?
When it comes to deciding what the biggest esports game truly is, you have to consider a few factors. While many people believe that the esport games that pay out the most money should be at the top of the list, others consider the number of people who play daily.
Since it is well known that esports games and their tournaments bring in people from all over the world, it should be noted that this means both players and spectators. The number of players for many of these games ranges from hundreds of thousands to millions.
Wondering which games are at the top of the ranking list by the number of players who play daily? Keep reading below to find out.
PlayerUnknown's Battle Ground (PUBG)
Released by UBG Corporation in 2017, the game has been increasing in popularity as one of the most downloaded games in the world. After switching over to a free-to-play design this year, PUBG has been played by more people than any other in the esports world.
Two widely known tournaments host this game which includes PUBG Global Championship and PUBG Nations Cup. Throughout these tournaments, the awards that have been given out to winners add up to more than $20 million.
For most games, there are typically players who rank higher than others and PUBG is no different. Currently, the highest-ranking players in the game include Jeong Yeong Bak, Jeong Wan Go, and Seung Hoon Cha.
League of Legends
Also considered one of the most played games in the esports industry, LoL was created in 2009 by Riot Games. League of Legends is a multiplayer strategy game where teams of players battle it out in the battle arena.
One of the most popular tournaments for League of Legends is the LoL World Championship which is held periodically. Currently, there has been more than $75 million has been paid out in awards during the tournament.
While many people all over the world have been playing LoL since it was created, there are several top players out of the 1.8 million that play at any given time. Currently, the top players include Sang Hyeok Lee, Ho Seong Lee, and Jun Sik Bae.
Fortnite
Fortnite is a multiplayer online game created by Epic games in 2017 and has increased in popularity over the years. Even though it is still one game, several different game modes are featured including Battle Royale, Creative, and Save the World.
Several organizations have developed tournaments for players to participate in periodically. Some of the tournaments include Fortnite World Cup, Fortnite Fall Skirmish Series, and Fortnite Summer Skirmish Series.
There are approximately 1.5 million people that are playing the game at any given time whether they are participating in tournaments or not. Top players of Fornite include Kyle Giersdorf, Harrison Chang, and David Wang.
Counter-Strike Global Offensive
The Counter-Strike series has been popular for many years and was created by Valve Corporation in collaboration with Hidden Path Entertainment. This game, created in 2012, is a first-person shooter game that has been one of the most popular of all the esports games.
Tournaments that feature Counter-Strike Global Offensive include World Electronic Sports Games, or WESG, and ELEAGUE. Throughout these tournaments, there has been almost $100 million awarded to winners.
Many enthusiasts say that at least 1 million players are participating in the game at any given time. This also means that there are typically about 35 million people every month who play. Some of the top players include Andreas Hojsleth, Peter Rasmussen, and Nicolai Reedtz.
Dota 2
Created in 2013 by Valve Corporation, Dota 2 has been at the forefront of the multiplayer battle arena since its inception. Some esports players believe that Dota 2 has reached its end, others as well as the rankings would disagree.
One of the most widely known tournaments for Dota 2 is the International which has awarded more than $220 million over the years. Including the tournaments, the esports game is said to be one of the fifth most popular games in the world.
At any given time, there are said to be more than 700 thousand players battling it out in the arena. Some of the top players include Johan Sundstein, Jesse Vainikka, and Anathan Pham.
The bottom line when it comes to Esports games is that there are millions of people around the world playing one of the above-listed games at any given time. While some have more than others that play, there are more and more joining the industry every year. Want to get into esports? Check out our article how to get into esports to get started.

Esports | Csgo | Dota | Biggest esports | Most popular esports | Betting on esports