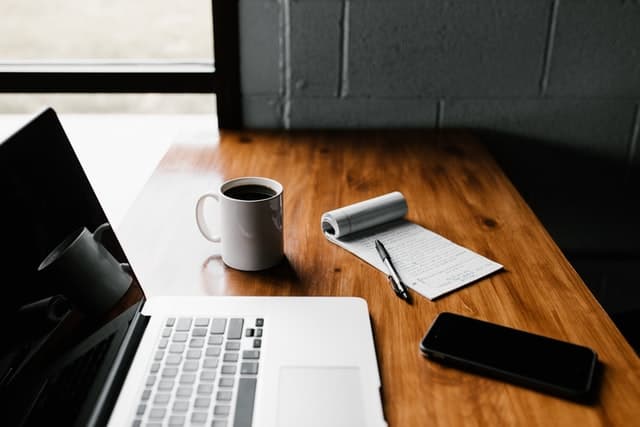 How to Start a Career in Cryptocurrency
As the United States and UK governments come closer and closer to regulating cryptocurrency, many people are starting to look for jobs in the field. Cryptocurrency jobs, while sometimes risky, are also quite lucrative.
Are you interested in possibly getting a career in the cryptocurrency industry? Read more about what you should know as well as how you should go about finding the position of your dreams.
What You Need to Know About Jobs in Cryptocurrency
Many people see Vitalik Buterin and how far Ethereum has come and think that they too can make a living by creating something in the cryptocurrency world. The truth is, you can. There are jobs for every type of talent in the crypto world, but you need to know that these jobs also aren't all sunshine and roses for several reasons.
1. Many Crypto Positions are Start-Ups
Because the cryptocurrency world is so new and because Bitcoin is completely open-source unless you get hired by Ethereum, you will likely be hired by a startup. While this could be a great thing if the company is successful, it also means you are exposing yourself to a lot of risks.
Cryptocurrency companies go under all the time, and there is no guarantee the company you hire will be successful. If you are skilled, this likely won't matter as you will find a new position at a new company in no time. But this is something to keep in mind as you search for a place to work.
2. Some Cryptocurrency Companies Are Scams
Sadly, a number of cryptocurrency companies are scams, like Three Arrows Capital Trading, and if you work for a scam company, you may find yourself on the wrong side of a lawsuit. Just be sure to thoroughly vet any company you intend to work for before you sign an employment contract.
3. Varying Benefits
Depending on your skill set, you might find some amazing remote work in the cryptocurrency world. This comes at a price, however, as many startups that hire internationally don't offer the same benefits as a traditional job. While you may be paid well, you likely won't receive health benefits or paid vacation days.
Not that this is necessarily a bad thing, it will just be a different feel for those used to a regular job. It will also take some additional financial planning for those looking to save for retirement.
4. The Job May Not Last
As mentioned above, many cryptocurrency companies go under shortly after they begin. Even if they do succeed, there is a chance your position may be temporary. For example, if you are a back-end developer, you may only have a position for the duration of the project (i.e., six months) before you are let go because they have no more work for you.
Even so, if you are a back-end developer, you will have no problem finding another position quickly. Just ensure you ask about the expected length of your job contract upfront, so there are no surprises later down the road.
Think you have what it takes? Below is how to find a career in cryptocurrency.
How to Find a Job in Cryptocurrency
1. Evaluate Your Skills
Just because you aren't a coder doesn't mean you can work in cryptocurrency. Blockchain businesses are frequently looking for marketers to help the market a product, people in the investment industry to advise investors, accountants, and even writers to make copy for their blogs and websites. No matter what your skills are, as long as you are tech savvy, there is probably a place for you in cryptocurrency.
2. Make a Portfolio/LinkedIn
Once you establish which skills you have that can help you get a job in cryptocurrency, next, you need to create a place to show off your work. You can either may a portfolio website (recommended for graphic designers and writers), or you can make a LinkedIn (recommended for all).
3. Start Making Connections
Chances are, someone in your circle is either already working in cryptocurrency or knows someone who is. Post on Facebook and LinkedIn, asking friends for leads to jobs or positions that may fit your skills. You never know when the perfect job might be one conversation away!
4. Look At Cryptocurrency Websites
Most legitimate cryptocurrency companies will have a website that lists their careers available. If you are interested in a particular project, check out their website and see if they are hiring someone with your skills. Even if they aren't, consider sending an email because there may be a position available they haven't posted yet!
5. Don't Give Up
Finding a job in the cryptocurrency world isn't always easy, but if you reach out to numerous projects you are interested in and have a lucrative skill, you will definitely find something. Remember to keep on trying!
How Can I Learn About Cryptocurrency?
Of course, none of the above will help you if you don't know anything about cryptocurrency. We recommend starting your journey towards a job in cryptocurrency by learning a little more about it first.
Most information is searchable via a quick Google search. Here on MintDice, you can find lots of helpful information in our blogs and free guides about how cryptocurrency works and how you can buy it. There are also many valuable resources like CoinDesk, which can help deepen your cryptocurrency knowledge.
If you are looking to learn more about coding, or graphic design, we recommend taking a course at Khan Academy. The platform is completely free for all, and they have many excellent courses which can help you master the skills needed to be successful in the crypto industry. You can also look into taking a class at your community college.
But don't get too caught up in the fact that you can or cannot code because, as mentioned above, there is space in the cryptocurrency world for everyone. As long as you can recognize your skills and know how to market yourself, you can likely find a job in the cryptocurrency world doing exactly what you do now in the fiat world.
Cryptocurrency | Crypto | Career in crypto | Finding a job | Learn crypto | Learn to code | Crypto jobs