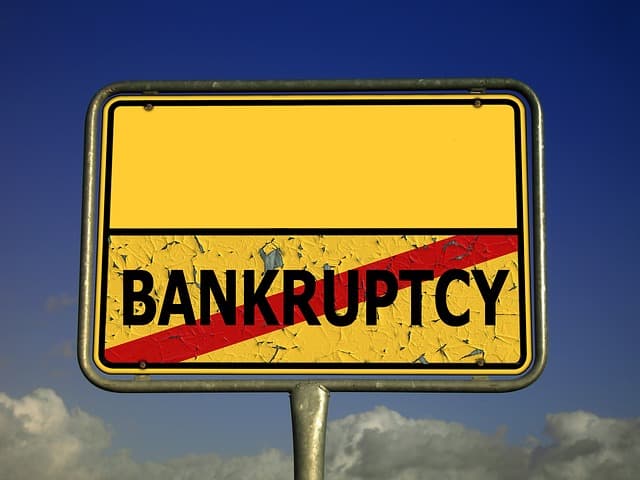 The Collapse of Three Arrows Capital Hedge Fund
On July 12th, 2022, Three Arrows Capital, a hedge fund was all over the news as they headed to bankruptcy court, and the founders remained difficult to locate. But what people are really seeing isn't the end of a single company collapsing, but rather the beginning of a domino effect that will affect the cryptocurrency world as a whole.
Read on to learn more about the collapse of the Three Arrows Capital hedge fund and what this means for cryptocurrency companies, and individual investors, around the world.
What is Three Arrows Capital?
Three Arrows Capital is a cryptocurrency hedge fund which began in 2012. It was created by Su Zhu and Kyle Davies and was based out of Singapore.
Supposedly, based on their website and pitches, Three Arrows Capital was supposed to operate as a regular hedge fund, taking investors' money and hedging it on certain cryptocurrency based positions in order to gain returns. The company advertised 20% returns to investors, and would supposedly open both long and short positions on various cryptocurrency assets.
By March 2022, the company held over $10 billion in assets, most of which were loans granted by various companies such as Voyager Digital, Genesis, BlockFi, BitMEX, and FTX. These assets were invested in various cryptocurrencies with $560 million being invested in Terra's LUNA and UST tokens alone.
Three Arrows Capital Disaster
Disaster struck Three Arrows Capital in May 2022, when a weakness in the Terra platform cause LUNA and UST to crash to nothing, losing $60 billion dollars of investor money overnight, $560 million of which belonged to Three Arrows Capital.
Besides this large hit by Terra, Three Arrows Capital has been struggling to keep up with 20% returns because of the falling cryptocurrency market. With Bitcoin and Ethereum losing 72% and 79% of their value respectively, it was impossible for the company to keep up with the promised returns.
While the investors were understanding for a while, they also expected regular payments on their loans, and at some point during the last year, Three Arrows Capital began defaulting on loan payments, even before the Terra crash.
Voyager Digital reports that it served Three Arrows Capital with a default notice as early as March 2022, meaning the company has long been in dire straits financially. The Terra Luna disaster was the final nail in the coffin and the company began bankruptcy proceedings in June 2022.
But here's the interesting part, shortly after filing for bankruptcy, the owners of the company, Zhu and Davies, disappeared. By the time the bankruptcy hit the news, reporters headed to their company offices in Singapore to find them completely abandoned and a pile of unopened mail leaning up against the door. Rumors started to spread, stating the perpetrators were in the wind.
On July 14th, 2022, it was reported that the two owners of the fallen firm were located, and it was also said that they are cooperating with the court mandated liquidation which took control of the situation on June 27th, 2022. Whether there is anything left to liquidate of the firm remains to be seen. In a recent video interview with Zhu and Davies, they left their cameras off and did not speak, instead opting to speak solely through their hired counsel.
What This Means for Cryptocurrency
Sadly, a great number of projects were tied in with Three Arrows Capital, and as a result, many of the aforementioned owners of Three Arrows Capital debt have also filed for bankruptcy, most notably Voyager Digital, who had lent the firm over $670 million. This means that the desolation caused by the Terra crash is not yet complete.
Blockchain.com, another creditor of Three Arrows Capital states that they are not yet declaring bankruptcy and that customers will be unaffected, but this is something typically said by a company before they declare bankruptcy. Meaning investors everywhere are holding their breath to see what devastation will be announced next.
The case against Three Arrows Capital is being handled by a court on the British Virgin Islands, and on June 27th, all assets were frozen and total control was given to the court to dole out what is left of the company to the creditors. It is unclear what these companies will receive, if anything. Investors of Voyager Digital are expected to receive some sort of compensation but probably not anything near what they originally held. Think of these as a consolation prize after you've spent all your money on a game at the carnival.
What You Need to Know Going Forward
As a cryptocurrency investor, this news is very sad. But it also teaches a very important lesson about investing. Investing, even in a stablecoin like Terra UST is risky, and you should always ensure you spread your investment around rather than putting all your eggs in one basket.
Additionally, cryptocurrency is a variable world, and any company promising a certain level of returns should not be trusted. Any advisor or cryptocurrency firm who is worth your time will walk you through the risks and let you know that there is no way they can promise any sort of returns.
Here at MintDice.com, we recommend you do your own investing, rather than trusting an international company like Three Arrows Capital Hedge Fund. And even if you do your own investing, know that any project can go under at any moment. That project going under may not even be the end, as it can cause other projects to go under as well. The cryptocurrency world is fragile and it is currently cryptocurrency winter. If you do decide to invest through a firm, only invest in one you can physically visit and do so before you invest.
Before you invest in any project, you need to do your research on the coin or token you intend to buy. We recommend only purchasing tokens that have a history of success, namely Bitcoin and Ethereum, which are open about the technology backing them. While this won't protect you from losing money, it will lower the chances that you lose your entire investment due to a crash caused by a hack or program error.
No matter what you decide, remember investing in cryptocurrency is risky, and never invest money you don't intend to lose.
Three arrows capital | Crypto crash | Terra crash | Terra luna | Bitcoin | Invest in crypto