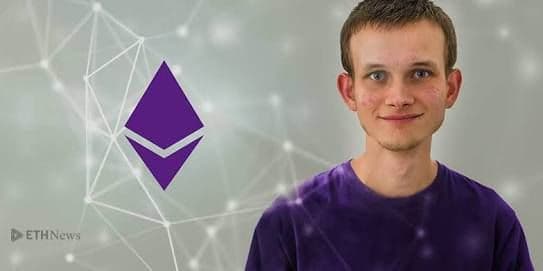 Vitalik Buterin: Why You Should Know This Influencer
Cryptocurrencies and blockchain are like many other industries where there is a number of influential people that hold a lot of weight. The cryptocurrency world has seen these influencers sprout up and blossom from unconventional ways as the industry is still being built and shaped by new entrepreneurs, investors, and enthusiasts.
One individual that is especially prominent in the blockchain industry is Vitalik Buterin. This young man from Canada took blockchain to the next level, with one of his notable achievements being the brainchild of the widely popular blockchain Ethereum. But let's take a look at how Vitalik came into the blockchain world and generated a new wave of innovation and sparked a movement for Initial Coin Offerings (ICOs).


Introduction to Bitcoin
Vitalik Buterin was born in Russia in 1994 before moving to Toronto, Canada with his family. His father was a computer scientist, and Vitalik found interest in computer programming and mathematics.
His introduction to the popular cryptocurrency Bitcoin back in 2011 only fueled his preconceived notions towards centralized services and bureaucratic control. When being an avid World of Warcraft player in 2010, Vitalik remembers being frustrated when the game decided to remove one of his favorite features. He also looks back on a robotics competition as being instrumental where he enabled each component of the machine to act independently for the best result.
After being introduced to Bitcoin in 2011, Vitalik helped launch Bitcoin Magazine later that year. This kickstarted his journey in the crypto world, and he used the Bitcoin Magazine platform to write a multitude of articles on various blockchain topics. The magazine launched a print version in 2012 and was one of the first publications serving the cryptocurrency space.
Other projects he took on included programming for the privacy-focused Dark Wallet, online marketplace Egora, and Kryptokit. Vitalik enrolled in the University of Waterloo but soon realized school was not for him and dropped out in 2013. He found cryptocurrency projects were taking up too much time, so he dedicated himself to traveling and educating himself on crypto projects, which eventually led to Ethereum.


Ethereum White Paper
During the same year he dropped out of school at the ripe age of 19, Buterin released the white paper detailing his ideas behind the Ethereum blockchain, which would allow decentralized applications to be built on top of it.
He announced the Ethereum project at the North American Bitcoin Conference in Miami in January 2014 when the core team was merely Vitalik, Mihai Alisie, Anthony Di Lorio, and Charles Hoskinson.
What this meant for developers was the possibility of creating new blockchain applications using the Ethereum network to support their application, rather than having to build a brand new blockchain from scratch. In 2014, Buterin was awarded the Thiel Fellowship and $100,000 prize, which was used over the next couple years to move his projects forward.


Ethereum Launch
When Vitalik released the Ethereum white paper and announced the project to the world, other developers and participants teamed up with him to make the project a reality. Gavin Wood joined the team and wrote the technical specs for Ethereum, which was then dubbed the yellow paper, detailing how the Ethereum Virtual Machine (EVM) processes smart contracts on the blockchain.
Ethereum launched an ICO crowdfund campaign in July 2014, selling Ether tokens to support and use in the network. The campaign raised over $18 million and was considered one of the most successful crowd sales at the time. The Ethereum Foundation manages Ethereum funds, a non-profit headquartered in Switzerland.


Ethereum Basics
Ethereum is a blockchain platform that allows other decentralized applications to be built on the blockchain using their native programming protocol, Solidity. A multitude of blockchain startups uses the framework to build their blockchain applications and issue their tokens on the Ethereum network.
This greatly enabled the ICO movement that become wildly popular in 2017. Many startups will generate their tokens on the Ethereum blockchain, called ERC20 tokens, and raise funds by selling them to the public in exchange for Ether tokens. This trend has gained a lot of momentum for blockchain developers, and there are now well over 1,300 decentralized applications on the Ethereum network.
Going forward, Vitalik has identified four primary areas where the Ethereum network needs improvement and upgrades: privacy, smart contract safety, consensus safety, and scalability. It's expected that the Ethereum team, along with Vitalik, will address these core issues this year.
We experienced the scalability issues with network congestion on the Ethereum blockchain towards the end of 2017 with the crypto-kitty phase. So many people were exchanging digital cat pictures that Ethereum transactions were backed up for hours and fees were through the roof. This is one of the issues Vitalik and team need to address for Ethereum's longevity.


Why Follow Vitalik?
Vitalik Buterin is a very public figure and frequently posts on blockchain and cryptocurrency through his various channels. Keeping up with Vitalik's posts and articles can help people stay on top of major developments that help drive the entire industry.
He has over 750k followers on his Twitter and posts updates through Medium on a regular basis. But to get a scope of Vitalik's thoughts on blockchain and how it's disrupting the world, read through his website and latest blog posts.
Crypto influencers like Vitalik Buterin have a lot of responsibility in early markets like the one we are experiencing with cryptocurrencies. Just as prominent investors like Warren Buffet or George Soros have a lot of influence on the stock markets, pioneers in the blockchain industry have a lot of sway as well.
In 2017, a hoax started going viral claiming that Vitalik was killed during a car crash. The 4chan forum, which is fairly active for cryptocurrency rumors, posted a thread detailing the incident and linking to another supporting post on Slack. While the rumors were untrue, and Vitalik debunked them by posting a selfie on Twitter later that day, the price of Ethereum went from $300 to $260 in a matter of three and a half hours.
That is just one example representing the type of influence and sway someone like Vitalik Buterin can have on the crypto markets. Furthermore, when an influencer like that is active on Twitter and social platforms, it can have a huge impact.
For example, Elon Musk frequently sways the stock price of his company Tesla through tweets and updates about the company. The same can be said of influencers like Vitalik; simple tweets can have a huge effect on crypto prices when they give biased information about a particular company or crypto.


Final Thoughts
When it comes to crypto influencers to know and follow, Vitalik Buterin is at the top of the list. With the infamous creator of Bitcoin, Satoshi Nakamoto's identity still unknown, Vitalik is one of the most prominent figures in the blockchain industry by creating the second largest cryptocurrency in the market.
It's amazing that Vitalik is still only 24, and might have his best years still ahead. Forbes has already recognized him on both their Forbes 30 Under 30 and Forbes 40 Under 40 lists.
You can catch Vitalik speaking at major blockchain conferences around the world. Next, he's scheduled to appear and speak at the TechCrunch Sessions: Blockchain 2018 on July 6th in Zug, Switzerland, the so-called 'Crypto Valley.'
So stay tuned for the latest on Ethereum and other cryptocurrency projects from Vitalik.
Cryptocurrency | Development | Erc20 | Eth | Ethereum | Ico | Smart contracts | Solidity | Vitalik buterin