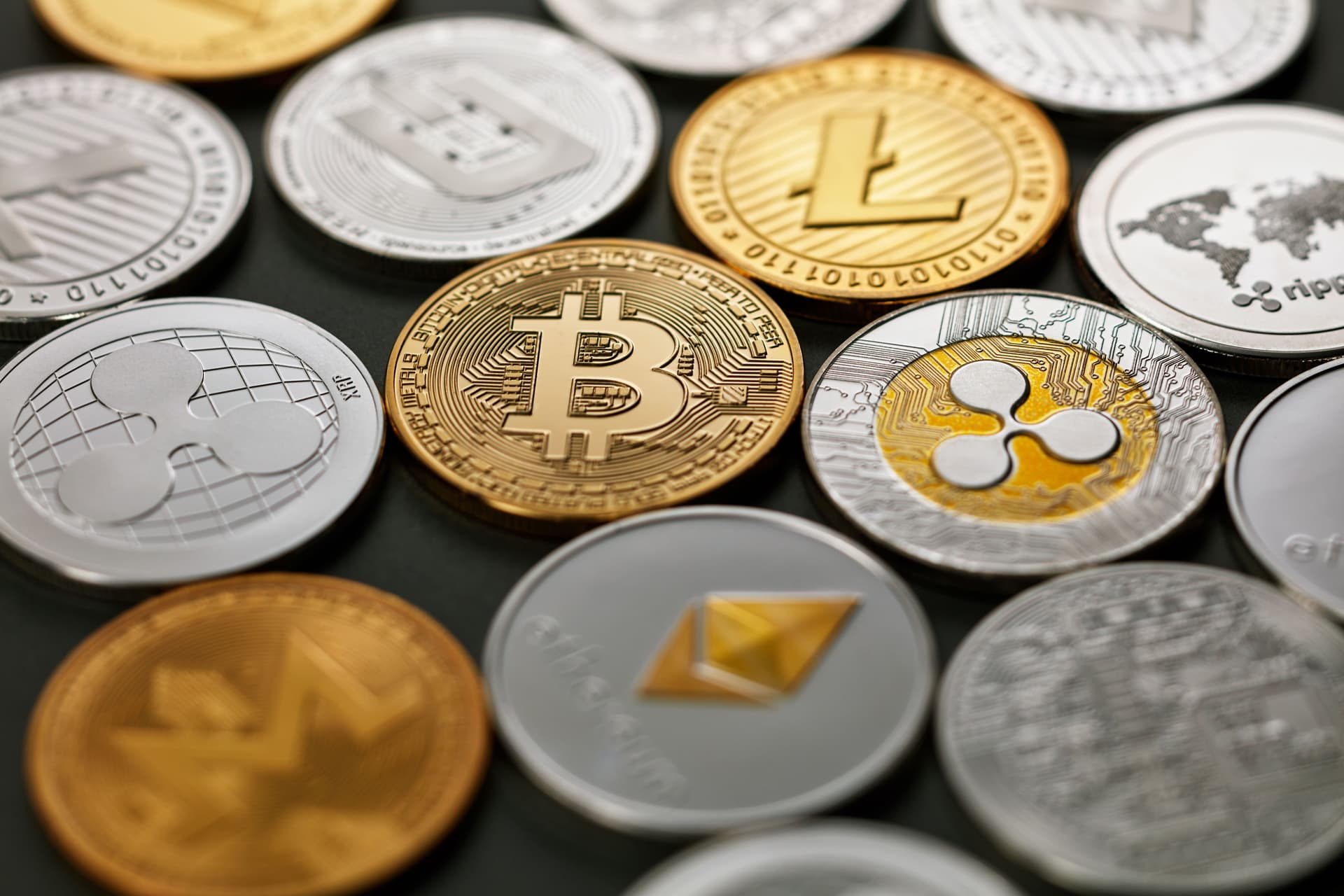 January Crypto Highs and Lows
Overall, January 2019 has been uneventful, as far as the markets go. The major cryptocurrencies are still seeing downturns characteristic of a market recovery from the digital currency boom of 2017.
Bitcoin: Mostly trading below $4000 throughout January, Bitcoin had a strong first week, with a monthly high of $4,099.25 on January 6. However, it saw a string of lows in its fourth week, recording a monthly low of $3,444.43 on January 29. In total, Bitcoin saw a monthly decrease of 6.9% from a starting price of $3,779.8 to a current price of $3,515.76.
Ripple: Since its string of developments last year, Ripple has performed fairly well, maintaining its position as the second-largest cryptocurrency by market capitalization. XRP had a good first and second week, with a monthly high of $0.380636 on January 10 and a monthly low of $0.290260 on January 28. Overall, XRP saw a monthly decrease of 9.8% from a starting price of $0.354267 to a current price of $0.319452.
Ethereum: After falling to third place on the list of cryptocurrencies by market capitalization, Ethereum doesn't seem to be making a turnaround any time soon. Like other cryptocurrencies, ETH had a good first week, with a monthly high of $159.90 on January 5. The same cannot be said for its fourth week, in which it recorded a monthly low of $106.61 on January 28. Overall, ETH saw a 17.8% monthly decrease from a starting price of $136.23 to a current price of $111.88.
Domestic Cryptocurrency News
The United States 35-day government shutdown has come to a temporary end, but has left a negative impact on the cryptocurrency industry. The shutdown is a result of the standoff between U.S. president Donald Trump and the Senate, concerning $5.7 billion demand to build a U.S.-Mexico border wall. Unfortunately, the shutdown meant that government organizations, including the Securities Exchange Commission (SEC), were unable to receive funding, so operations were either greatly reduced or cut off completely.
According to the intelligence firm Enigma Technologies, the SEC operated at only 5.8% of its normal capacity, with only senior officials at work. This presented an opportunity for illegal cryptocurrency activity to thrive. The SEC has stated that the backlog of the shutdown period will take a long time to process, but it will prioritize filings, submissions and requests for staff action, including shareholder proposals. Trump is still demanding for the funds to build the wall, so there's a chance that the shutdown will continue.
Copies of a court decision by the Italian bankruptcy court have been published on the Medium page of Bit Grail Victims Group (BGVG). According to the court decision made on January 21, Francesco Firano, founder BitGrail has been sentenced to return customers' assets.
The Italian exchange was hacked twice in 2017 and claimed that it lost 2.5 million Nano and 7.5 million Nano to hackers in July and October, respectively. The court proceeded to seize Firano's assets, worth up to $1 million, including his car. According to prosecutors, Firano had racked up a list of suspicious activity before reporting the stolen assets. These include converting BitGrail's central wallet into a cold wallet, and transferring 230 BTC to his personal exchange account between February 2 and February 5.
According to a tweet by former CEO and chairman of Starbucks Howard Schultz, he is considering running in the 2020 United States presidential elections. Schultz is a known Bitcoin skeptic and this development may present an unfavorable environment for cryptocurrencies to thrive. He remains vocal about his opinion on the pioneer cryptocurrency and even remarked on it in Starbucks' Q1 2018 earnings call. He made it clear that Starbucks will not be creating a digital currency of its own in the near future.
Elizabeth Warren, another Bitcoin skeptic and high-profile Democrat has also announced her bid for the presidential elections. Crypto influencer and Bitcoin bull John McAfee is also vying for the position.
The Intercontinental Exchange (ICE) has announced a partnership with Blockstream, a major blockchain data firm, to launch a cryptocurrency data tracking product for investors within the space. The product will allow users to monitor the data of over 60 digital currencies, in real-time.
The product, which Blockstream has introduced as "Crypto Feed V3", already includes tracking for more than 400 cryptocurrency and fiat trading pairs spread across 30 venues. According to the announcement, the partnership aims to make the process of data monitoring more efficient for investors.
According to food retail corporation Nestle S.A., IBM's blockchain-based Food Trust Initiative is preparing to onboard new members in 2019. The initiative, which already has major retailers such as Walmart, has been up and running since 2016. According to Benjamin Dubois, the digital transformation manager of global supply chain at Nestle, the project is targeted at increasing transparency and trust, using blockchain. It will also make the detection of food issues such as outbreaks more efficient by recording and tracking relevant data. The French Consumer Federation is reportedly in support of the initiative.
International Cryptocurrency News
In a statement released on January 29, the Central Bank of Iran confirmed that it may look to opinions from the cryptocurrency ecosystem as it finalizes new draft regulations. The bank has also uploaded its plans for cryptocurrency-forward regulation on its official website.
It will also discuss the subject at the Electronic Banking and Payment Systems Conference in Tehran, which began on January 30. Reports by Al Jazeera state that Iranian lawmakers may seek a ban on cryptocurrency operations within the country. However, Iran is also scheduled to launch its state-backed digital currency at the conference.
Vienna, the Austrian capital, is reportedly developing a blockchain token known as the Vienna token, in partnership with the Vienna University of Economics and Business. The aim of the token is to offer its citizens incentives for performing activities such as relaying city feedback or paying parking fees.
Vienna is currently staying ahead of blockchain research through the Austrian Blockchain Center, established in 2018. The center focuses on finance, energy, logistics, and internet of things (IoT)
The Bank of Korea (BOK), has confirmed that it will not issue a Central Bank Digital Currency (CBDC) in the near term. The bank stated "We have no plans to issue any type of CBDC that is available for all people in the near future. We have to work further on benefits and costs of CBDC implementation first."
After studying the legal and social effectiveness of a CBDC from a wide perspective, the bank sees no urgent reason for such a project.
Eleven Indian banks have come together to develop an blockchain platform geared at making financial processes such as fundraising easier for micro, small and medium size businesses (MSMEs).
The banks include Kotak Mahindra Bank, State Bank of India and ICICI Bank among others. Together, the banks form a consortium called the "Blockchain Infrastructure Company." The Indian government is also moving forward with IndiaChain, a blockchain platform for business tool creation.
Swiss 'smart card' wallet manufacturer, Tangem, has announced that it will issue physical banknotes for the state digital currency of the Marshall Islands, known as the Sovereign (SOV). These notes will ensure that citizens who do not have access to internet will still be able to use the digital currency.
According to Tangem, there will be a blockchain-enabled microprocessor in each banknote. This is a familiar space for the company, which already issued 10,000 BTC banknotes as part of a pilot program in May 2018.
Bitcoin 2019 | Bitcoin news | Cryptocurrency | Cryptocurrency news | Crypto highs and lows | January 2019