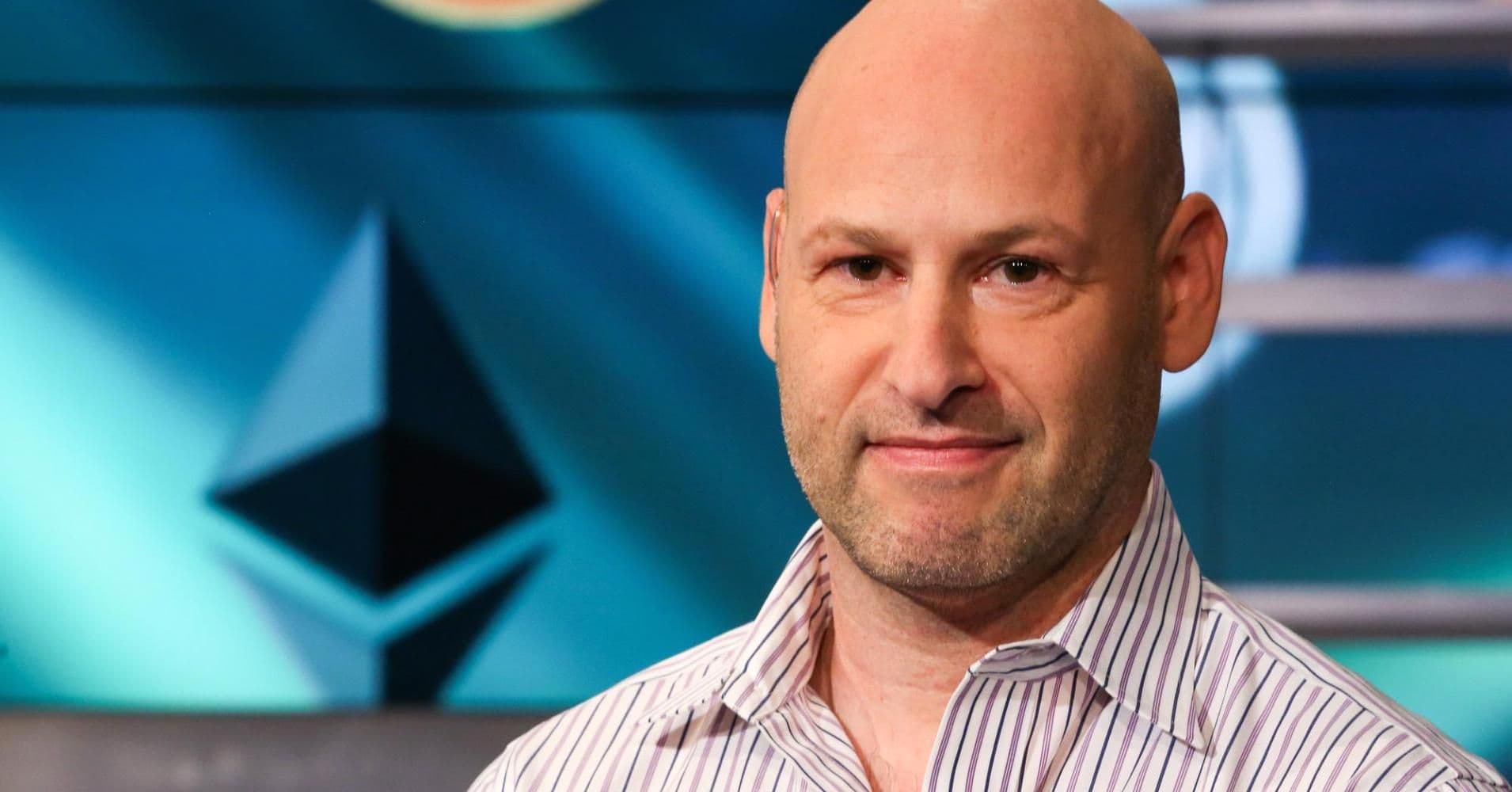 Joseph Lubin: What You Need to Know
Joseph Lubin is one of the eight founders of Ethereum, the blockchain-based, open-source platform, as well as the founder of ConsenSys, a blockchain software technology company based in Brooklyn, New York that builds decentralized applications on Ethereum. He is estimated to have a crypto net worth of $1 billion to $5 billion.
Having dabbled with various careers, Lubin began working in robotics in the lab at Princeton, where he was a student majoring in electrical engineering and computer science. After a two-year stint in Jamaica's music industry, Lubin shifted to the world of finance in the 1990s in a role at Goldman Sachs involving hedge funds, ultimately becoming the vice president of technology for the private wealth management division. This is where Lubin was first introduced to blockchain and cryptocurrency. He was inspired by all of the possibilities within the industry, which brought him to work with cryptocurrencies and led him to where he is today.
Role in Ethereum Development
After witnessing the beginnings of the Bitcoin and then having read Vitalik Buterin's white paper on the decentralized blockchain in 2013, Lubin was determined to become involved in the Ethereum project. By the start of 2014, he had personally funded the project until it acquired financing from the Ethereum ICO. Lubin is now believed to be one of the top buyers in the Ethereum crowdsale with valuations as high as $10 billion. The value of Ethereum has increased by 3,000% this year, and ConsenSys is expanding its operation beyond development and into consulting and collaborative work. According to Lubin, the success experienced with Ethereum has much to do with the thousands of voices from people online that are engaging in improving the protocol.
Lubin's Impact on the World of Crypto
But Lubin is interested in far more than just having a large stake in Ethereum; he is committed to advancing the Ethereum platform at-large, and the majority of his work at ConsenSys is focused on precisely that. As Lubin had explained, "Decentralized infrastructures, if they're executed well, can be more fluid, can be more responsive, can distribute power more broadly, equitably." For his grand vision, Lubin is striving to build a world with "no more widespread hacks" and "no more mass credit freeze requests from a shaken populace." He is actively devoted to diffusing fundamental beliefs about blockchain, such as when he published an article that covers the security-related benefits of the blockchain for businesses and governments.
Lubin has recently shared his hope that India will now begin to accept cryptocurrency. Lubin was quoted in an interview:
"Once people explain things to you and you see the power of technology, you also understand that it can protect systems better. I am fully confident that this country will embrace profound technology."

Despite the stern opposition by political leaders and regulators toward cryptocurrency, Lubin sees the opportunity for blockchain in India, and has begun to build his initiatives in the country:
"From our perspective, which is a very blockchain-centric perspective, there are lots of great technologists and academic institutions in India. We have partnered with an Indian Institute of Technology where we are endowing a research chair. We are discussing multidisciplinary research opportunities with the institute, not just with computer scientists and physicists building these blockchain systems, but also social scientists who will understand the implications of the new technologies on society and legal systems."

Lubin envisions a world where exchanges happen from consumers to consumer without restriction. He does recognize, however, that it takes time for systems to be built out and used on a wide-spread basis.
Still, Lubin has an even broader vision beyond Ethereum; one in which there are "many crypto-commodities in an information ecosystem," and Ether will be just one of them.
He commented:
"We're moving into a qualitative shift in the nature of money… towards a world of 'global villages' where you can have decentralized governance, you can define goals for your ecosystem, mechanisms by which you achieve those goals, and raise money through your own cryptocurrency or value token within these networks."
Ultimately, Lubin's single vision is that his project is the future of the internet as a whole, internet 3.0. He strives to have his platform serve as the avenue that will make more transparent, secure, and efficient lives possible.

Co-Founder of ConsenSys
ConsenSys is described as a global formation of technologists and entrepreneurs building the infrastructure, applications, and practices that enable a decentralized world. Founded in 2015 as a "venture production studio" for the Ethereum ecosystem, the company has experienced massive growth. The number of ConsenSys employees has boomed by more than 400% since January, now totaling 900 employees and consisting of 48 spokes. ConsenSys itself has grown to consist of 37 different companies in industries that range from energy and prediction markets to accounting.

In Lubin's own words, the company is "growing fast." While ConsenSys is indeed quickly diversifying into new industries, Lubin is focused on upward growth the most.

As Lubin explained in an interview: "We've mapped out the space, we've mapped out our capabilities, we've demonstrated real traction in a lot of our business lines, so we're just keeping the engines churning because they're working really well."

ConsenSys performs a range of services, including token launches and security audits, among others. It also supports the launch of crypto businesses, such as adChain, Singular, Gnosis, Grid+, and BlockApps. More recent launches include venture capital, asset management, and the ConsenSys Academy--an educational resource to train the next wave of developers and, in particular, employees for Ethereum.
Final Thoughts
Although Lubin has not had a large presence in the media, he remains one of the most prominent influencers in the crypto space. With his background in business as well as various aspects of finance, Lubin has a unique perspective on how the business world is shifting; the web is becoming the core of companies and blockchain technology will continue to influence this. His work with Ethereum and ConsenSys is certainly something to keep an eye on in the near future.

Blockchain | Blockchain technology | Consensys | Development | Erc20 | Ethereum | Joseph lubin | Token | Tokenization