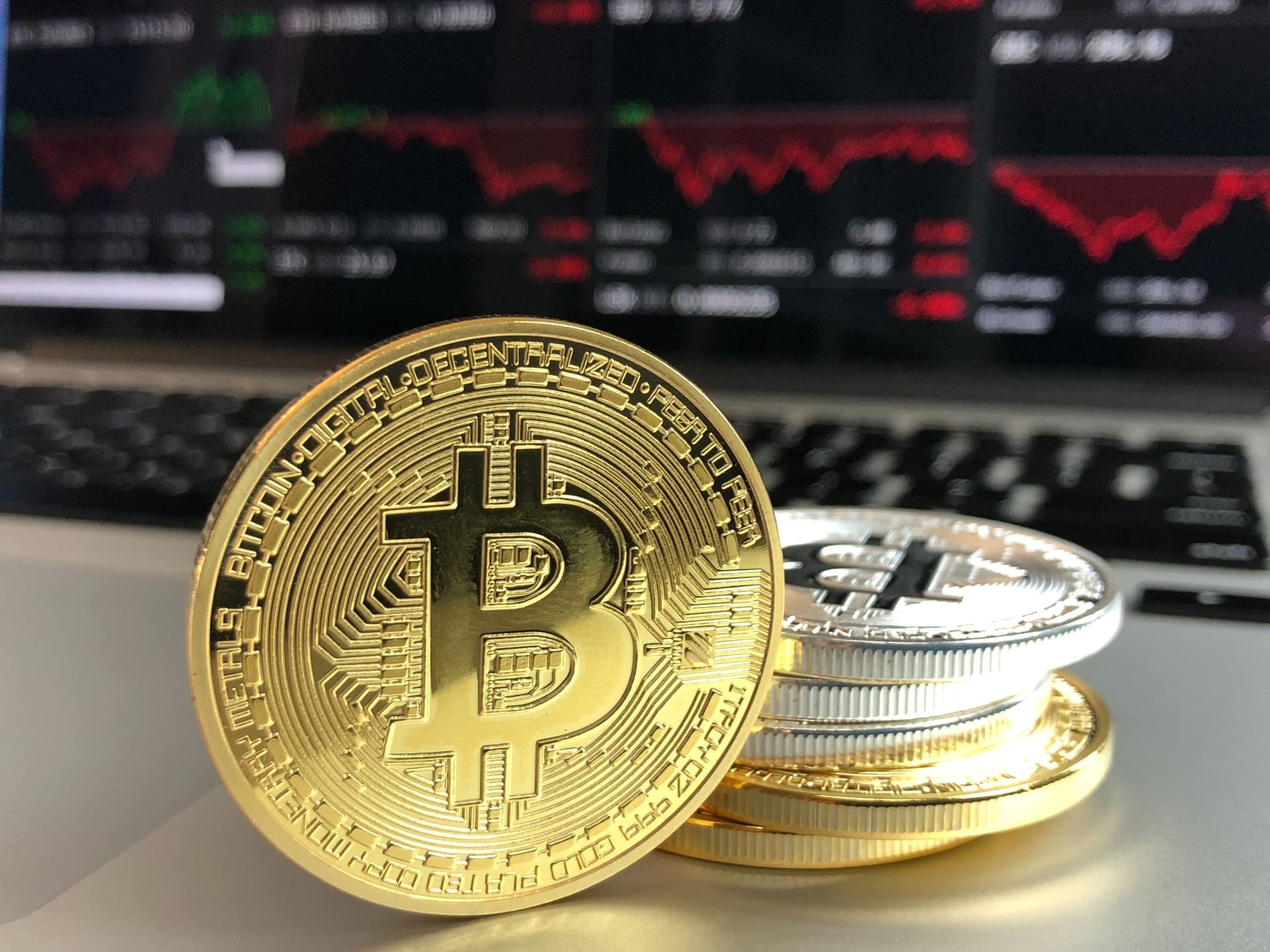 Monthly Report: Crypto Highs and Lows
June 2019 has been the best month for Bitcoin so far, as it hit five figures in its second largest bull run. The last week of June saw Bitcoin surpass $13,000 with a market dominance of 60% and 24-hour trade volume of $27,839,196,536 as it continues to gather momentum. Ethereum is following closely on its heels and getting ready to break $400, with a 24-hour trade volume of $10,674,246,797. Ripple isn't too far behind, and other cryptocurrencies are gearing up for what seems to be an epic bull run.
Bitcoin: As the signs predicted last month, June has been a great month for Bitcoin, after its first peak to $9,000 on June 16th. However, the first week was slow as it recorded a monthly low of $7,713.63 on June 4th. It further recorded a monthly and yearly high of $13,762 on June 26th. Bitcoin saw a monthly increase of 61.3% from a starting price of $8,547.56 to a current price of $13,792.12.
Ethereum: Like Bitcoin, Ethereum had a good month. During a relatively slow first and second week, it recorded a monthly low of $229.33 on June 9th. Things changed around its fourth week, in which it recorded a monthly and yearly high of $353.50 on June 26th. Overall, ETH saw a 30% monthly increase from a starting price of $270.84 to a current price of $354.15.
Ripple: Still in third place by market capitalization, XRP had a slow second week with a monthly low of $0.381152 on June 9th, and a monthly high of $0.490993 on June 26th. Overall, XRP saw a monthly increase of 11% from a starting price of $0.431893 to a current price of $0.485619.
According to ThinkMarkets chief market analyst Naeem Aslam, Bitcoin will likely rise above $60,000 and may reach $100,000 during its next bull run. The prediction was made in an interview with FOX on June 26th, following Bitcoin's uptrend. Aslam is no stranger to bold predictions and predicted earlier in June that Bitcoin would hit $10,000 in "a couple of weeks." The prediction that Aslam attributes to institutional involvement came to pass on June 22. He also explained that the prices of BTC and gold have seen huge spikes in the past two months as a result of the trade war with China. This is leading investors to diversify their assets and store huge amounts in the form of Bitcoin.
The United States' Securities Exchange Commission has filed new charges against blockchain firm Longfin Corp and its former CEO Venkata Meenavalli for recording fake revenue figures. The illegal activity was discovered when the company's shares saw a 2000% spike after a blockchain announcement. According to reports, Longfin fraudulently recorded revenue of $66 million to secure a stock exchange listing. The company was previously charged for freezing over $27 million in allegedly illegal proceeds from unregistered trading and distributions of Longfin stock. The SEC continues to crack down on shady businesses and fraudulent schemes.
According to reports by The Wall Street Journal, PayPal, Visa, Mastercard, and Uber have recently invested in Facebook's upcoming cryptocurrency project. Dubbed FaceCoin, the project is aimed at helping WhatsApp users to send money in-app, from one location to another. The four tech giants reportedly invested $10 million each as they formed a consortium to oversee the new cryptocurrency. The report also vaguely mentioned the involvement of several other companies such as MercadoLibre, Stripe, and Booking.com. However, the degree of their involvement was not specified.
JPMorgan Chase has shared plans to release its Stablecoin by the end of the year. As the United States' largest bank, JPMorgan Chase (JPM) is set to lead the charge on blockchain adoption in the financial services industry with a move like this. According to Umar Farooq, head of digital treasury services and blockchain at JPMorgan, the company has seen growing interest in its stable coin offering since its reveal in February. This interest has mainly come from the bank's U.S., Europe, and Japanese clients. The company has shown optimism for blockchain technology and the impact on the technology by institutional investors.
Plouton Mining has announced its plans to build "North America's largest solar-powered bitcoin mining farm." According to the press release, the site will house 49 acres of solar panels with an electrical output of 10-13 megawatts daily. Plouton, a subsidiary of Plouton Group Holding, is already planning to sign agreements with utility providers for subsidized power costs. "The preeminent combination of nature and technology will usher in the next stage of bitcoin mining evolution, fulfilling the promise of Bitcoin as a sustainable, decentralized network of transactions," commented Ramak J. Sedigh, the operation's CEO in the press release.
According to several reports, Norway-based internet browser company Opera has just launched an iOS version of Opera touch, its popular mobile web browser. To do this, the company has reportedly partnered with the crypto collectible DApp platform, "Marble.Cards." Surprisingly, this may act as a segue into blockchain use and implementation by the company since Opera Touch supports both the Ethereum (ETH) protocol and the Ethereum Web3 application programming interface (API). Unlike other popular browsers, Opera will allow its users to interacts with decentralized applications, (DApps), stablecoins, non-fungible tokens (NFTs), and all ERC-20 tokens. It also reportedly offers a new Ethereum wallet called "Opera Crypto Wallet."
Jair Bolsonaro, the president of Brazil, has stated in a public interview that the country is working on a government blockchain project. The project will reportedly focus on the nation's unbanked indigenous people. However, Bolsonaro commented that he did not know what Bitcoin was and asked if it was a coin. This is apparently the president's first public comment about cryptocurrency, indicating that he may not share the same enthusiasm for Bitcoin as the rest of his country's government. The government project is headed by the National Indian Foundation (Funai) and the Fluminense Federal University. It was also vetoed by the Brazilian Ministry of Human Rights, Family, and Women in January.
A Chinese Bitcoin Miner identified as "Li", has been arrested by the Chinese government for stealing electricity from an oil well to power his mining operations. According to the report, Li siphoned electricity from Daqing Oil Field, one of the country's largest oil wells by "laying cables through deep fishponds to hide his activities." His scheme fell apart when the head of oil production at Daqing Oil Field reported suspicious electricity usage to the police. An air drone investigation over an area of 2 km revealed a total of 20 active Bitcoin mining rigs leading to an electricity bill of 50,000 yuan (approximately $7,000). China continues to crack down on these mining rigs to prevent the theft of electricity.
KB Kookmin Bank, the largest bank in South Korea, is recently partnered with cryptocurrency firm Atomrigs Lab. Atomrigs is focused on creating blockchain technology solutions for the works on blockchain technology security solutions designed for the financial services industry. The implication is that KB Kookmin Bank will go into cryptocurrency custodial services. According to the report by BusinessKorea, both companies will focus on digital asset protection and the use of smart contracts. The agreement also covers the development of a system that links connects existing financial infrastructure to blockchain networks.
India is gearing up to put a ban on cryptocurrency activities by circulating a bill that will punish cry[pto users in the country. Coined " the Banning Cryptocurrencies and Regulation of Official Digital Currency Bill 2019," the bill shows a possible rise in anti-crypto sentiments among Indian lawmakers. Although the bill has not yet passed, law enforcement agencies within the country have already shown support for it. According to the Economic Times, "A number of government departments including the Department of Economic Affairs (DEA), Central Board of Direct Taxes (CBDT), Central Board of Indirect Taxes and Customs (CBIC), and the Investor Education and Protection Fund Authority (IEPFA)" have endorsed a ban on cryptocurrencies.
Bitcoin 2019 | Bitcoin news | Bitcoin price | Cryptocurrency news | Crypto news | Ethereum price | June 2019