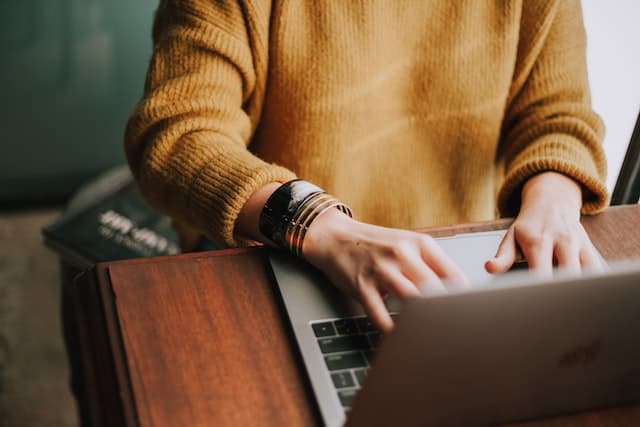 Online Poker Tips for Beginners
If you are just getting started with poker, then you probably know that there are many things that you need to know to play well. There are quite a few rules and tips that exist that will help you not only learn to play, but also win the game.
When it comes to online poker, there are certain things that beginners should understand about the game before getting started. From learning how to bet to play the game, you should take the time to discover various tips.
Discovering tips may help you to learn how to play online poker but you will still need to practice quite a bit to become a winner. Keep reading to learn some helpful tips that will get you started with online poker.
Learn the Rules of Poker
While this tip seems obvious, many people will jump into poker blindly and end up losing more than they bargained for. This is because there are various rules that you need to know before you start playing poker.
Taking a little time in advance to learn how to play poker effectively can make all the difference in your ability to play for higher stakes. If you plan to play online poker and join in on tournaments and such, you should at least know the basic rules.
Keep Your Eyes and Ears Open
Once you learn how to play online poker, you should be able to take notice of gameplay from other players. This is especially true if you took the time to learn about specific hands that may be played and certain bluffing methods.
Because there are many players out there who either bluff their way through the game, or others who play only specific hands, you will need to pay close attention. This means watching body language and listening and watching each as the game ends each player tends to have.
Be Selective with Your Hand Selections
Many poker players go into the game thinking that they will just play whatever hand they are dealt and move on. For those just learning to play, this can be a disastrous way to start online poker.
During the learning process, you should take the time to learn one or two hands thoroughly so that you can focus only on them during gameplay. This will help you to keep straight the few hands that you do know and fold the rest. As a result, you may have more success at winning rather than losing.
Steer Clear of Bluffing
As you are just getting started with online poker, you must steer clear of bluffing at least until you learn the game a bit better. This is because you can get so focused on bluffing that you lose sight of your hand and end up losing.
Learning to bluff is a skill that will come to you over time as you get better and better at the game of online poker. It is recommended that you focus your time and energy on the hand you play and other tips before you dive into bluffing.
Play Games with Varying Skill Levels
If you are beginning in the world of online poker, you may want to make sure that you are learning the game in various arenas. This means that while you should spend much of your time initially in beginner-level games, you may want to dip into the other levels occasionally.
Playing the beginner levels can ensure that you win more times than you lose, especially if you have been playing a bit longer than others. However, joining in on different types of levels can help you to see if you are ready to level up or not.
Know Your Limits
While online poker can be exciting, it can also be a quick trip to causing you more trouble than you can expect. This is because many novice poker players get caught up in the excitement of the game and forget that they have only limited funds to dedicate to the game.
When you begin entering tournaments that have higher limits and stakes, you should keep in mind that there are likely to be players that are not beginners. This means that the chances of you winning are slim to none against players who are better than you.
Learn the Commonality of Various Hands
When you are learning to play poker, you should also take the time to learn how common certain hands are in a game. This is because if you choose to focus on rare hands, you may find yourself losing more times than winning.
During the learning process as you are learning which hands you want to focus on, you need to take into account how common they are. If you want to be successful, you should steer clear of hands that don't happen very often such as a Royal Flush.
Pay Attention to Game Play
Most people who are just beginning to learn online poker will stay completely focused on their hands and not on their opponents. This could end up being a big mistake, especially if you miss the signs that they have a big hand at play.
Many signs that your opponent may have a bigger hand than you if they go all in on a certain game. This could be a bluff, however, you should pay close attention to the cards on the table to see if they may be holding something that may beat you.
Practice, Practice, Practice
Just like anything in life, you can't plan to start playing online poker and to be a champ right away. You will need to devote hours to practicing before you can expect to be a good player.
Find an online casino like MintDice.com which offers a Bitcoin faucet, so that you can at least get a small bonus to get started as you play Bitcoin poker. This will help you spend less as you practice which can get expensive depending on how long it takes you to master the game.
At the end of the day, if you are just starting in the game of online poker, you should take these tips to heart. Learning what others recommend as you are learning to play the game can make or break your ability to come out on top.
Keep in mind that any kind of gambling, including online poker, is risky and should only be played with an open mind. If you learn how to play the game well, and stick to your limits, you will be much more likely to do well at online poker.
Online poker | Poker tips | Poker tricks | Tips for beginners | Bitcoin poker | Bitcoin gambling