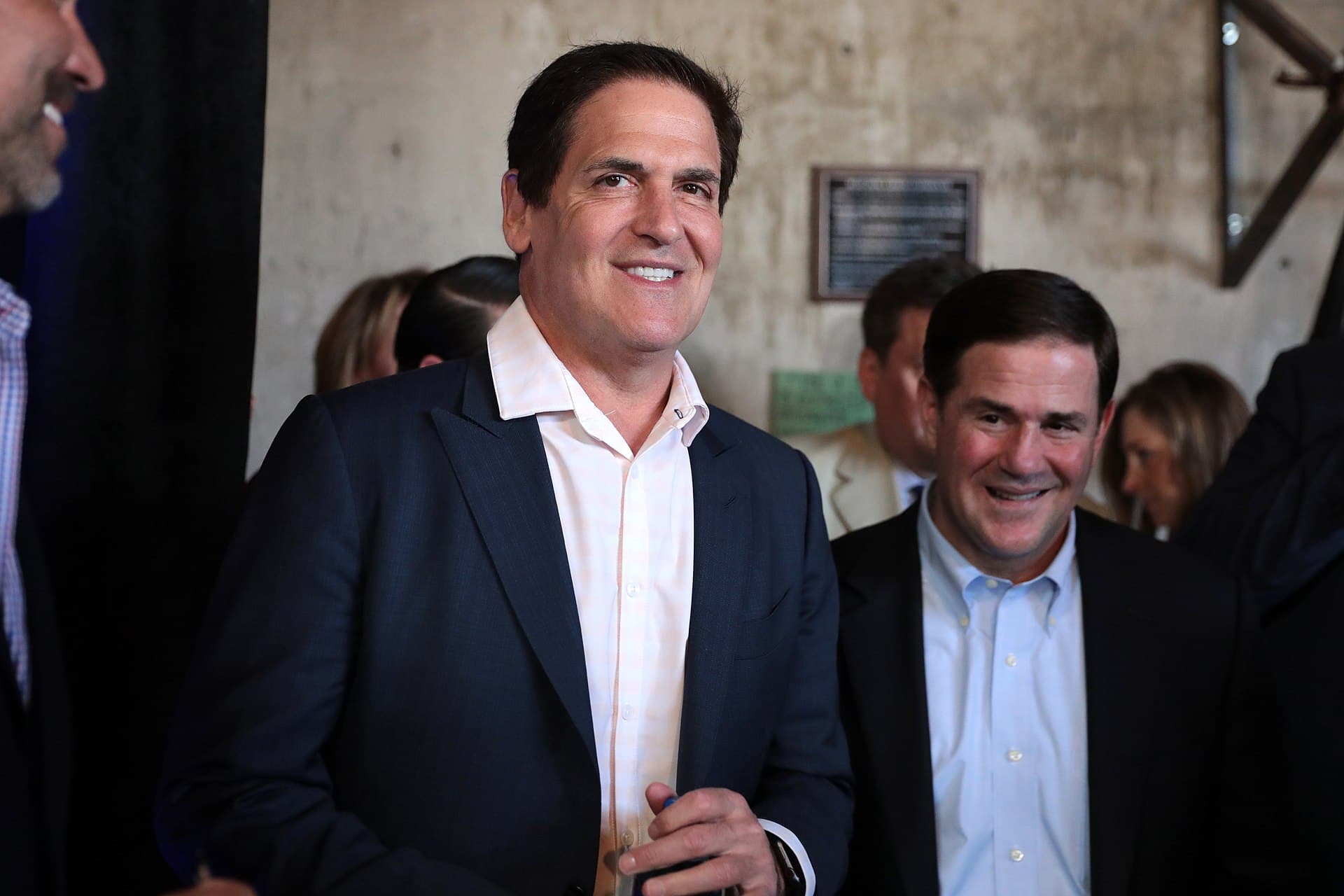 Mark Cuban: Businessman and Cryptocurrency Investor
Mark Cuban is an American billionaire who has had his hands in many business ventures throughout his career. From a startup business to owning a professional basketball team, there is not much this businessman has not done.
As an entrepreneur and cryptocurrency enthusiast, Mark Cuban has not only invested in businesses but has also been very successful in the crypto world. From investing in Bitcoin to minting his first NFT, Cuban has been extremely active in various types of digital assets.
To discover more about Mark Cuban and how he got to where he is today, you will need to know first how he got started. Keep reading to learn everything you need to know about Mark Cuban.
Who is Mark Cuban?
Mark Cuban grew up in a suburb of Pittsburgh, Pennsylvania to a modest family and began his career in business at the age of 12. He sold garbage bags as a way to earn money for a pair of expensive sneakers.
From there, his love of the business world expanded when he took college night classes while he was still in high school. This led to his being able to use his college credits as a way to graduate early and begin his college career.
Since then he has created business after business, some of which he sold later for quite a bit of money. He has also appeared on Shark Tank many times as one of the investors and has helped others reach their dreams.
How Did Mark Cuban Make His Money?
Most everyone knows Mark Cuban as a billionaire who has made money through various investments and business ventures. But many people wonder how he went from modest means to be a billionaire.
Starting in the 1980s, after being fired from a software company he was working for because he chose to close a deal rather than clean and ready the opening business, he founded his first business. This started a ripple effect of the companies that he started either by himself or with a partner and then sold for millions of dollars.
Throughout his career, Mark Cuban has had his hand in a variety of industries from technology to real estate and many others in between. He has recently created the Mark Cuban Cost Plus Pharmacy which is taking the prescription drug industry by storm.
In 2020, Cuban purchased the Dallas Mavericks basketball team and made many upgrades to the facility. This and other perks that he has brought to the team have made him not only an involved owner but one that cares about the team.
In addition to his ventures in the business world, he has also set out to help other future entrepreneurs meet their goals as well. He did this by publishing How to Win at the Sport of Business: If I Can Do It, You Can Do It as an e-book in 2003. It was then released and expanded in 2013 as a traditional book.
What is Mark Cuban's Net Worth?
With the different investments and business ventures, Mark Cuban has been involved in most people are aware that he is a self-made billionaire. Because of this, they often wonder just how much Cuban's net worth is.
While he has owned and sold various businesses over the years, he has also kept some of them running along the way. In addition, he has been known to make sound investments in business startups, like the ones seen on Shark Tank.
Currently, Mark Cuban's net worth is said to be around $4.7 billion which is a result of his varying business ventures, owning the Dallas Mavericks, and cryptocurrency investments. It is important to note that all of his net worth came from his actions through the years and not from his family.
Mark Cuban and Cryptocurrency
In recent years, Mark Cuban has not only gotten involved in his various business ventures, but he has also made several significant moves in investments. While some of these investments have involved the traditional, he is also a big supporter of cryptocurrency.
Through his appearances on Shark Tank, he reportedly invested in crypto-based business ideas more than 80% of the time. This is mostly because once he learned more about the opportunities, he jumped on the bandwagon quickly.
Additionally, when the announcement came down regarding the Ethereum merger, he stated that he was in full support of the move. He stated that the savings in energy from the proof of work model to the proof of stake was the largest reason he is in support of the changes.
While he has made many moves towards cryptocurrency over the years in his personal and professional life, many people have wondered how it will affect his ownership of the Dallas Mavericks.
With so many companies around the world accepting crypto for the purchase of goods and services, it was just a matter of time before sports teams began to do the same. Many professional sports teams and businesses have begun to accept crypto as a means of currency.
This includes Mark Cuban's Dallas Mavericks which accepts crypto for both merchandise and game tickets, which comes in handy for those who have cryptocurrency. While some people may use their crypto debit and credit cards which is the easiest way to use digital currency, others take advantage of being able to use it in different ways.
If you find yourself in Dallas, Texas, and are a basketball fan and crypto enthusiast, you may want to take up a game or two. This is because you can use your cryptocurrency investments to purchase game tickets or even merchandise while you are there.
The bottom line is that Mark Cuban has been a part of the business world since he was just 12 years old and selling garbage bags to make enough money to buy a pair of sneakers. Since then he has come a long way in the world of business and is now known as one of the most successful businessmen and cryptocurrency enthusiasts in the world.
Mark cuban | Shark tank | Crypto | Cryptocurrency | Dallas mavericks | Cryptocurrency investor