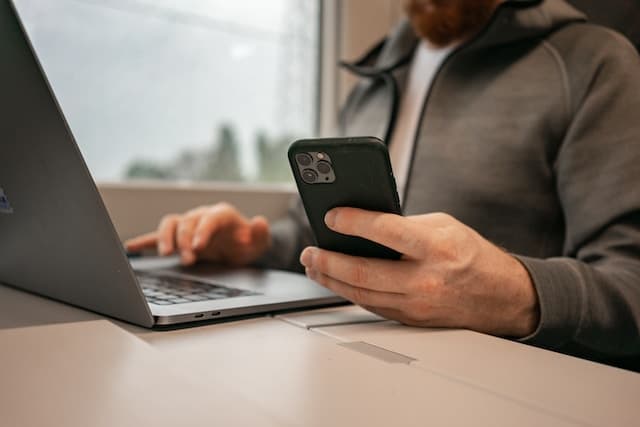 Strange Things You Can Bet On
People love to bet. It's most common in sports, where individuals gamble on anything from the number of strikes in a game to the winning team of the season. However, it's possible to bet on more than sports. What are the most unique items you can bet on in today's gambling arena?
If you're interested in learning more about unique things you can bet on, you've come to the right place. You can make a bet about almost anything today, from people in power to the next person who's going to pass away. You never know - you might find something legal to bet on that you never knew about before. There are plenty of one-of-a-kind selections.
The Oscars
It's now legal to place bets on the famous awards show, The Oscars. Sites like FanDuel and DraftKings offer legal betting on the Oscars in Colorado, Indiana, Michigan, and New Jersey.
Some items you can bet on include:
● Best Actor
● Best Actress
● Best Picture
There are clear-cut winners and losers.
Bets on the Oscars are money-line bets, which means they are straightforward. There are no spreads, it's just about who wins and losses.
Related: How to Pick a Sportsbook
Presidents
Another option for betting is on US presidents. Whether you want to bet on an upcoming presidential election or when they will step down from office, sites like DraftKings and Odds Shark open a window to do so legally.
If you guess correctly in an election, you could win big. The more specific you get, such as the number of votes, you could win even more.
UFOs
UFOs and proof of intelligent life are a battleground for the public, thus making it an excellent topic for betting. Individuals wager their money on whether or not they think there is intelligent life beyond the stars.
Sites like PlayNow focus on items like betting on when the president will reveal there has been alien life this entire time. If you're right, you could win big.
The Royal Family
The Royal Family lives a very public life, whether they mean to or not. Thus, nearly everything about them is open for betting through various gambling sites.

Will Megan and Harry Divorce? What job will Prince Harry end up taking? Is the Royal Family running into relational drama between the sons? There are many things to bet on, especially if you feel strongly about this group of people. You can cast a vote on most things in the Royal Family.
Celebrity Deaths
Although it might seem morbid, one item you can bet on is celebrity deaths. You can guess when they will die, where it will happen, and how they will meet their fate. Celebrity Death Pools are real and offer many people large sums of cash for getting it right.
There isn't technically a public gambling platform where people can wager funds in hopes of winning big. However, the former Doug Stanhope's Celebrity Death Pool offered the chance to win prizes if you earned enough points for making smart bets. It was morbid, but thousands of people participated in the pool every year.

Many similar sites have taken the idea and run with it, but you might have to search to find one offering the specific death you want to bet on. Just be cautions as not all of the sites offering celebrity death pools are legit.

Related: Sportsbetting Tips Infographic
Cheese Rolling
Cheese rolling is an incredible sport in Gloucester that people train for all year. There is a men's, women's, and children's category. One person rolls a wheel of cheese down a hill, and the people chase it, all trying to be the first ones to the bottom with their hands on the cheese.
If you're passionate enough about this strange tradition, you might try your luck at betting on the winner for any particular cheese rolling year. It's much like the Kentucky Derby, with real people as the racers and a giant roll of cheese on a muddy English hill.
Bog Snorkeling
Bog snorkeling is a strange activity in the United Kingdom every year. At the Rude Health World Bog Snorkeling Championships, individuals snorkel through a large stretch of muddy peat bog in the shortest time possible. It's possible to be on the outcome of these situations, too.
There is a betting market every year for this bog snorkeling championship in the United Kingdom. You can bet on the winner, loser, and winning time, to name a few possible outcomes for the exciting endeavor across the pond.
The End of the World
Yes, you can bet on the end of the world as we know it. With a site called Paddy Power, you can put your money down when you think the end of the world will occur. You can bet the year you think it will end before, how it will end, and more.
Of course, if you're right and you win the money, it's unlikely you'll be able to collect your prize. It might be thrilling to be right - but only for a split second as the world comes crashing around you.
Kim Jong-Un
Anything and everything related to Kim Jong-Un can become a bet. The man is unpredictable, so naturally, many people want to put a wager as to what he will do next.
Individuals have been known to bet on things like:
● When he will stop being in a position of power
● If he will challenge the current president
● How he will stop being in a position of power
There are a million options.
Kim Jong-Un has led a controversial life as the leader of a terrifying country. What better person to bet on than Jong-Un himself?
The Pope
Just as the world continues to turn, there will always be a new Pope. Many people have taken to betting on the next person to step up to the papacy. There have been some clear favorites in the past, leading to great success or smashed dreams for many people. The Pope is a massive position to fill, and people want to wager who will step up to the challenge.
Maybe it feels weird to be betting on the Pope, but many continue to do it. It's become a tradition and will continue as the new Pope hands over the reins.
Surprised at the number of weird things you can bet on? We were too! While we don't offer all of these strange bets, be sure to head over to the MintDice Sportsbook to check out some of the weird bets you can enjoy making on our site!
You May Also Enjoy: The State of Bitcoin Sportsbetting
Betting | Sportsbetting | Betting on the oscars | Betting on the president | Betting on elections | Weird bets | Unique bets