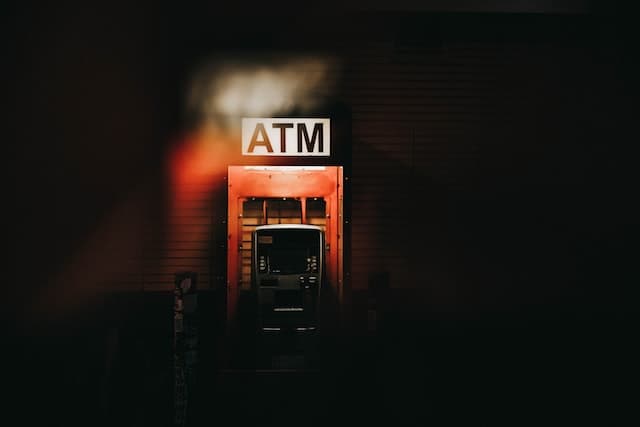 The General Bytes Bitcoin ATM Hack
It seems unthinkable to imagine that a Bitcoin ATM could be hacked. But like many blockchain networks out there, when major security flaws are overlooked, it is possible.
Read on to learn all about the General Bytes Bitcoin ATM Hack, which happened in August 2022.
What is a Bitcoin ATM?
A Bitcoin ATM is a machine that allows users to buy and sell Bitcoin, as well as several other cryptocurrencies, for cash. Bitcoin ATMs, while available in the United States, aren't used as frequently as apps like Coinbase simply because of how easy it is to do so. But in other countries, where banks, governments, and cell phone applications are unreliable, Bitcoin ATMs can be a major lifeline for those wishing to use cryptocurrency.
General Bytes is a Canadian Bitcoin ATM company that currently has a network of over 13,000 ATMs in 143 countries, so it's safe to say they are one of the larger operators in the space. If you are looking for a Bitcoin ATM, it is pretty easy to find one by going to this website.
The Bitcoin ATM Hack
Bitcoin ATMs are generally seen as a safe and completely anonymous way to purchase Bitcoin, which is why the hack which occurred shocked cryptocurrency users everywhere.
According to General Bytes, the hackers took advantage of a vulnerability in the interface of General Bytes ATMs. They started by running a scan to find machines that were running on the 7777 port or 443 port. Once they found them, they were able to use the vulnerability to make themselves administrators of the ATM.
When they had the administrator accounts set up, they were able to redirect payments to their Bitcoin account so that any money deposited in the ATM went to them. Apparently, this vulnerability has been around since 2020 despite General Bytes being audited multiple times.
Unfortunately, it took General Bytes a while to notice the hack, therefore, it is unclear how much Bitcoin was taken before it was discovered. This hack comes after several others this year that have left cryptocurrency users worried about the future of the technology. Luckily, while this hack did impact General Bytes, it didn't impact the everyday user of cryptocurrency as other hacks have.
As of August 22, 2022, General Bytes advised users to discontinue using their ATMs until further notice.
Is It Safe to Use Bitcoin ATMs?
While it is currently unsafe to use General Bytes Bitcoin ATMs, they are, overall, a safe way to transact cryptocurrency. The main draw is that most (but not all) Bitcoin ATMs don't require KYC info, making them entirely anonymous. There are some Bitcoin ATMs that currently do require KYC info, and when that is the case, you might as well use an app like Kraken or Coinbase to purchase your Bitcoin.
But, for those who wish to purchase Bitcoin with cash, a Bitcoin ATM may be the only option, even if KYC information is required.
As you can see from the General Bytes story, Bitcoin ATMs may not be as safe as we once thought they were, but, in general, they are still a safe way to buy and sell cryptocurrency. To be honest, there isn't a 100% safe way to buy and sell cryptocurrency, as any app, platform, or blockchain could get hacked at any minute. So using a Bitcoin ATM is the same amount of risk, and at least this recent vulnerability didn't affect users as much as it did the company.
How Much is a Bitcoin ATM?
It might come to surprise you that a Bitcoin ATM is no measly purchase. Although Mike Tyson did purchase one in the city of Las Vegas last year. Because Bitcoin ATMs require security audits, insurance, and special programming to interact with the blockchain, you are looking at a purchase of over $7,000 just to get started.
This doesn't include the money you might spend to rent a space for your Bitcoin ATM, either. This is why most Bitcoin ATMs are owned by companies rather than people. But, if you truly want to invest in purchasing one, it is possible, and the returns you make may be worth it.
Before you purchase one, double-check the regulations in your country and state, as some require those who own Bitcoin ATMs to be financial entities like banks or other financial institutions. Apparently, in Las Vegas, this isn't the case.
How Much Does it Cost to Use a Bitcoin ATM?
The cost for using a Bitcoin ATM varies on the location of the ATM and the blockchain fees at the time of your order. All orders on the blockchain are subjected to fees, which will be part of the fees you pay. On top of that, the fee for using the ATM itself will run you 4%-20%, depending on the ATM.
While a 20% fee is rare, sometimes, if the blockchain fee is 10%, then the ATM fee is 10%, which means you will get there pretty fast. It's always worthwhile to check the ATM fees before you drive across town to use a specific ATM. And if you are using one that doesn't collect KYC data, be prepared to pay a premium for your BTC.
What Cryptocurrencies are Available at a Bitcoin ATM?
Bitcoin ATMs are no longer just for Bitcoin, and most will allow you to transact in other cryptocurrencies as well. While this isn't guaranteed (again, check before you go), you can typically find the following cryptocurrencies for purchase at Bitcoin ATMs.
There are over 40 cryptocurrencies available at Bitcoin ATMs, and not all are listed here, so if you really want to spend your cash on some crypto, find out what may be available at a Bitcoin ATM near you.
Overall, it's a bummer that General Bytes was hacked, and it really takes trust in the cryptocurrency world back a step. Even though this hack is inconvenient, Bitcoin ATMs are still safe for use, or at least as safe as any cryptocurrency exchange you choose to trust (remember, none of the crypto world is FDIC insured). So always be cautious when you are purchasing cryptocurrency, no matter where and what you decide to buy it!
Bitcoin | Bitcoin atm | Bitcoin hack | Hack | Cryptocurrency hack | How much does a bitcoin atm cost