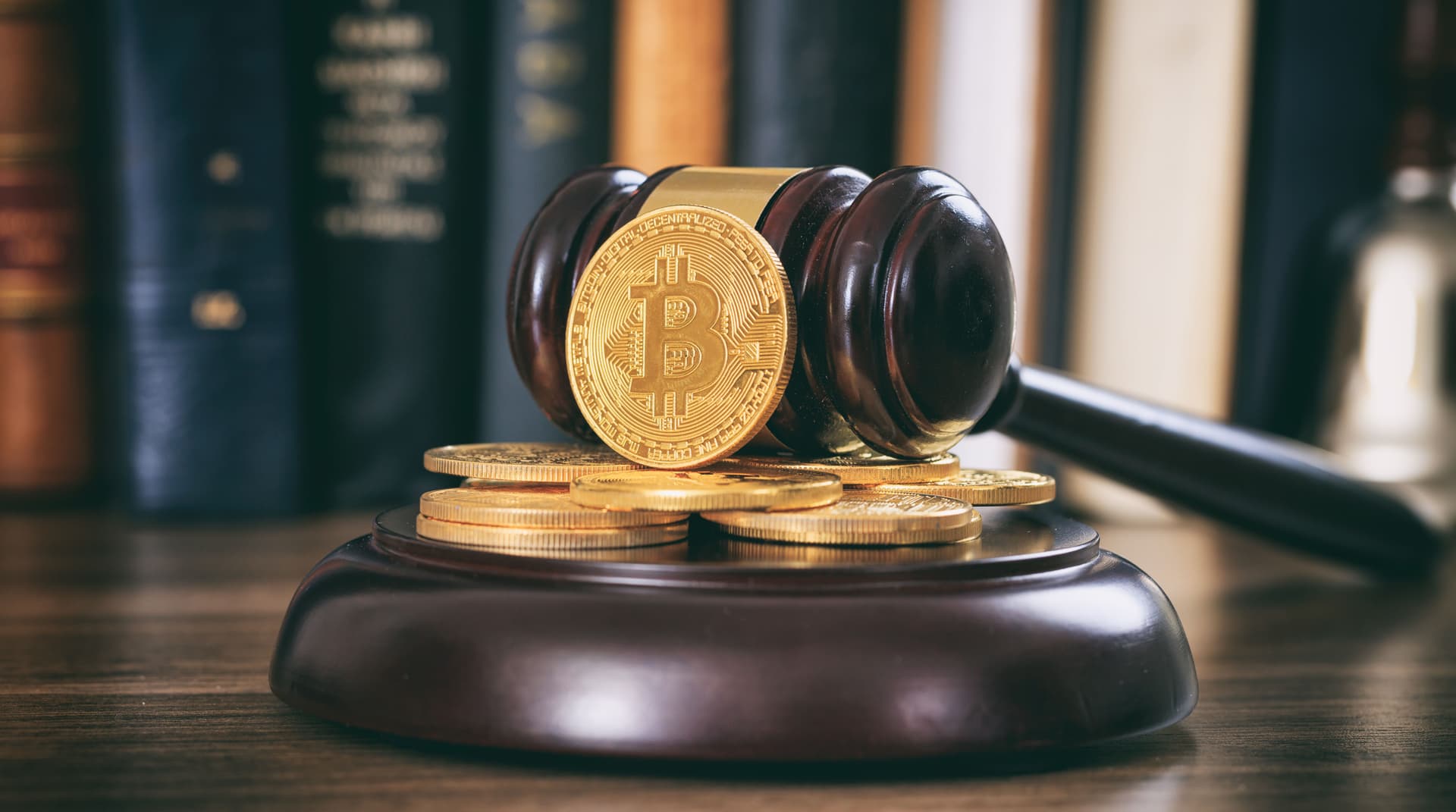 The Impact of the New Wyoming Crypto Law
The state of Wyoming has taken huge steps towards new legislation for cryptocurrency by defining 'utility tokens' as a new asset class. This comes at a critical time when various U.S. regulators are attempting to enforce regulations on the budding crypto economy.
The Securities and Exchange Commission (SEC) has made it widely known that cryptocurrency offered to U.S. citizens through Initial Coin Offerings (ICO) are indeed securities, regulated by the agency, and must be registered to be legal. On the other hand, the Commodity Future Trading Commission has been active in defining cryptos as commodities, and recently got ruling from a New York district court backing their enforcement.
Along with several other regulatory agencies trying to join the crypto party and regulate virtual currencies, Wyoming has taken the reigns and passed five bills related to blockchain and cryptocurrencies. Hopefully, this starts a trend as Wyoming has emerged by defining the new asset class around cryptos that might be more accurate and serve better for future legislation.


Wyoming House Bill 70
Wyoming Governor Matt Mead signed House Bill 70, the 'Utility Token Bill,' into law, which could serve as a good example and roadmap for the U.S. Government in their quest to define cryptocurrencies. This state law is particularly noteworthy because it recognizes different types of cryptos and defines how specific types of cryptocurrencies should be regulated.
The law is written to exclude certain token sales, like ICOs, from securities law if they meet certain criteria. Basically, the law recognizes that not all tokens are offered as an investment, unlike the SEC's rigid stance on cryptos as securities. And under the new state law, they can be exempt from securities law if they are deemed to be used as a medium of exchange, as a utility token like the law discusses.
The Wyoming Blockchain Coalition thinks this is a huge step forward in guiding Congress develop proper legislation for cryptocurrencies and the industry:
"This could be very positive for the cryptocurrency community if Congress can break the tie and clarify everything. It's very exciting that Wyoming is the first state to define what a utility token is, setting an example of how this could become a standard under federal law. I do believe the Wyoming approach will work under federal securities law and am optimistic the SEC will agree."
With this new law in effect, we could see blockchain startups look to Wyoming for their token sales if they are providing utility tokens in their ICOs or token generation events.


Other Wyoming cryptocurrency bills
Wyoming is making big waves with their new Utility Token Bill. However, the five bills they passed related to blockchain and cryptocurrency should be a step in the right direction for innovation and entrepreneurship in the emerging technology sector.
One of the other bills is quite notable as well because it allows money transmitters involved with cryptocurrency to operate in the state of Wyoming again. Previously, Wyoming was one of a few states where the money transmitter act didn't allow crypto exchanges to conduct business, causing Coinbase and others to leave back in 2015.
That sparked the creation and launch of the Wyoming Blockchain Coalition, as the founding members were frustrated that they weren't able to make Bitcoin donations to the University of Wyoming Foundation.
In a nutshell, the various cryptocurrency bills introduced in Wyoming include:
Allowing crypto exchanges to operate under the money transmitter act

Excluding utility tokens from the money transmitter act and securities laws under certain conditions

Implementing similar legislation to the

Delaware Blockchain Initiative

Excluding cryptocurrency from property taxes

Including a series LLC
Why these new laws matter
These new laws in Wyoming can have potentially significant impacts on the cryptocurrency landscape in the U.S. As noted above; there is a lot of hope that the Utility Token Bill will serve as a catalyst and guide for federal legislators to adopt more uniform and appropriate regulations for cryptos.
It's also expected that the new law will drive new business for Wyoming and make the state the premier jurisdiction in the country to incentivize blockchain businesses and cryptocurrency investors. Republican state representative Tyler Lindholm recently spoke in an interview about the state's evolving legislation.
In the interview, he notes how cryptocurrency miners in Wyoming are now exempt from property, income or corporate taxes within the state. So individuals can more easily start a cryptocurrency business as a miner due to the tax structure.
On top of that, Wyoming boasts a huge amount of electricity, which is critical for cryptocurrency miners to operate. Currently, most of the electricity generated is actually exported out of the state. This makes Wyoming a haven for crypto mining businesses to set up shop and run profitable and legal operations. According to the US EIA, Wyoming has the smallest population and low energy demand, allowing them to send 60% of its electricity to other states.
Other notable energy facts for Wyoming that help its efforts in becoming a leader in the crypto movement and building a thriving crypto economy:
Wyoming produces about 40 percent of all coal mined in the U.S. and accounts for about 33 percent of the nation's coal reserves

Wyoming has about 60 percent of the nation's operating capacity for producing uranium ore for powering nuclear power plants

Wyoming is one of the top 10 natural gas producing states

Wyoming generates about 10 percent of their electricity using wind energy


Wyoming's technology evolution
Wyoming has been actively encouraging and supporting their local technology sector for the past several years. The Economically Needed Diversity Options (ENDOW) initiative was established last year with an objective of diversifying the economy over 20 years and a focus on the technology sector. The Executive Council at ENDOW was instrumental in guiding the legislation for these new crypto-related bills in Wyoming. The Unified Network and Broadband Services Act, along with the state's improving technology infrastructure, are examples of their dedication to innovation and economic growth.


The other states promoting cryptocurrency
Wyoming has set itself apart with the new laws that encourage development in the cryptocurrency space and promote investment, mining, and business in the state. However, there are other states trying to promote the blockchain industry and technological development in their states as well.
Delaware passed a bill last year that made it legal for registered entities in the state to use blockchain technology for stock trading and record keeping

Arizona passed a bill that will allow state residents to make tax payments using cryptocurrency beginning 2020

Tennessee introduced a bill that would recognize cryptocurrency transactions and smart contracts on the blockchain as valid under state law
New York's City Economic Development Corp has organized and is hosting 'Blockchain Week' in the city starting May 11


Final thoughts
The evolving legislation around cryptocurrencies is encouraging so far, and it's good to see states getting involved and at the very least, putting pressure on federal legislators to get a handle on the industry about their regulations and enforcement actions. With Wyoming leading the charge about differentiating between different types of cryptocurrencies, the industry and supporting crypto community is hopeful that more states will follow suit, and the doors will open up again in the U.S. to make crypto investments more accessible. We expect to see more legislation passed throughout the year as more people come to terms on blockchain technology and the tokenized economy with cryptocurrencies.
Bill 70 | Bitcoin | Bitcoin adoption | Bitcoin regulation | Blockchain technology | Cryptocurrency | Laws | Wyoming