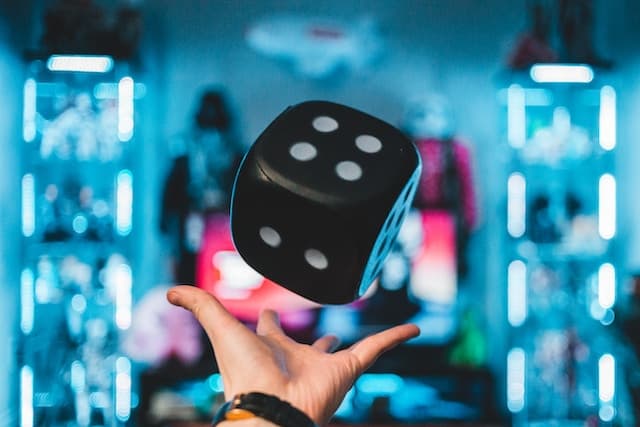 The Psychology of Gaming: Why We Love to Play
It's no secret that people love to game, whether it's sitting in front of a screen and taking on aliens from outer space or risking it all on a glowing slot machine or table game in a casino. Our brains are addicted to the roll of the dice - but why? What makes us love the game so much that we return?
If you're interested in learning more about the psychology behind gaming, you've come to the right place. The more you know about what makes video games, slot machines, and more exciting to the human brain, the better a gamer you will become. Read on to learn more about why we love to play, the benefits of gaming, and other helpful tidbits of information.
Why Do People Love Games?
People adore games, but why? Typically, it is one of three things or a combination - access to the reward system, competence and autonomy, and relatedness, or entertainment and intrigue. The human brain is hooked by what it can get, what it can experience, and how it can service satisfaction from what it sees on screen.
Let's dive into the three prominent reasons why people love video games. From the reward it brings to the brain to the overall entertainment and intrigue of the system, there is a specific way games come to life to hook the human brain. We're made to dive headfirst into the adventure, no matter what it entails.
Related: How Does Axie Infinity Work?
Reward System
One of the main reasons we enjoy games so much is because they allow a rush of dopamine to flood our brains. Dopamine hits the reward center whenever we do well or see an exciting image on the screen, making us feel like we accomplished an extraordinary feat.
We are also drawn to the goal-achieving abilities offered by games. Whether it's the intrigue of completing a complex mission or beating every other player to dominate in the casino, there is something incredible about the satisfaction and pride that comes with coming out on top - solo player or not.
Games are a simple way to access feelings of relaxation without doing anything physical. It energizes the system without something like building a shed or running a marathon. It's simple access to a reward - like candy.
Competence, Autonomy, and Relatedness
There is a theory known as Edward Deci's Self Determination Theory that deduces human behavior runs based on the need for competence, autonomy, and relatedness. These three items can all occur through gaming (whether video games, slot machines, or table games). Thus, people strive after them with earnestness.
Flow leads to the achievement of competence in a video game, which means the player enters a state of complete focus. Autonomy comes when the player gets to pick the game they want to play and then feels like they have control over much of what happens during the action. Relatedness appears in interacting and competing with players in an atypical universe.
These three items point to why we love playing games so much. Through complete focus, control, and unique interactions, a unique combination of practical features makes a video game or gambling fascinating to the brain.
Entertainment and Intrigue
Finally, it's hard to beat the entertainment and intrigue we find in video games, slot machines, and table games. We love to be entertained and love to be surprised, and gaming offers both of those things in an exciting package.
In video games, there is typically a story, various action sequences, and enemies emerging from random locations. We want to know what comes next and to be entertained along the way. We also want to see how far we can go before losing the game.

In table games and slot machines, we want to beat the odds or others we are competing against. Plus, the environment is bright, invigorating, and urging us on.
There is much possibility in gaming. Naturally, humans want to see what happens next in the adventure.
Are There Benefits To Games?
Many people discuss the negatives of games, but there is rarely a talk about the benefits. We love to play, and there are several excellent things we can ream from a round of intriguing poker or an hour beating up bad guys in a fantastical kingdom far, far away.
Here are a few prominent benefits that come with gaming:
● Improved levels of concentration
● Memory
● Creativity
● Languages
● Teamwork
● Improves gray matter
These are just a few items gaming will improve.
Of course, too much of anything is a bad thing. The longer you play any game, the harder it will be to switch back to the real world when it's time to face reality.
Is Gaming Mentally Stimulating?
Typically, people associate gaming with a lower level of brain activity except in some rare cases, such as a championship poker tournament. However, gaming is a very mentally stimulating activity.
When playing a game, most of your brain activates to access higher levels of thinking necessary to beat the level or comprehend what must happen to beat your component. Things are moving a million miles a second, and your brain strives to match up with the intensity.
The more complex the game, the more stimulating it will be for your brain. Something that requires strategy and analytical skills will be more beneficial than a straightforward, unchallenging endeavor.
Related: Top 10 Cryptocurrency Casino Games for a Thrilling Betting Experience
We love to play games because they offer access to a reward system, competence, autonomy, relatedness, entertainment, and intrigue. From the most complex poker game to the first level of Super Mario Bros., the same things capture human attention for better or worse.
We hope this information was helpful! Video games and gambling endeavors are some of the most exciting things a person can do, and for a reason. The more aware you are of what gaming does to your brain, the better the experience and the more control you can have over your adventures.
You May Also Enjoy: Where Can You Get Help for a Gambling Addiction?
The psychology of gaming | Gambling | Why humans like to gamble | Gaming | Betting