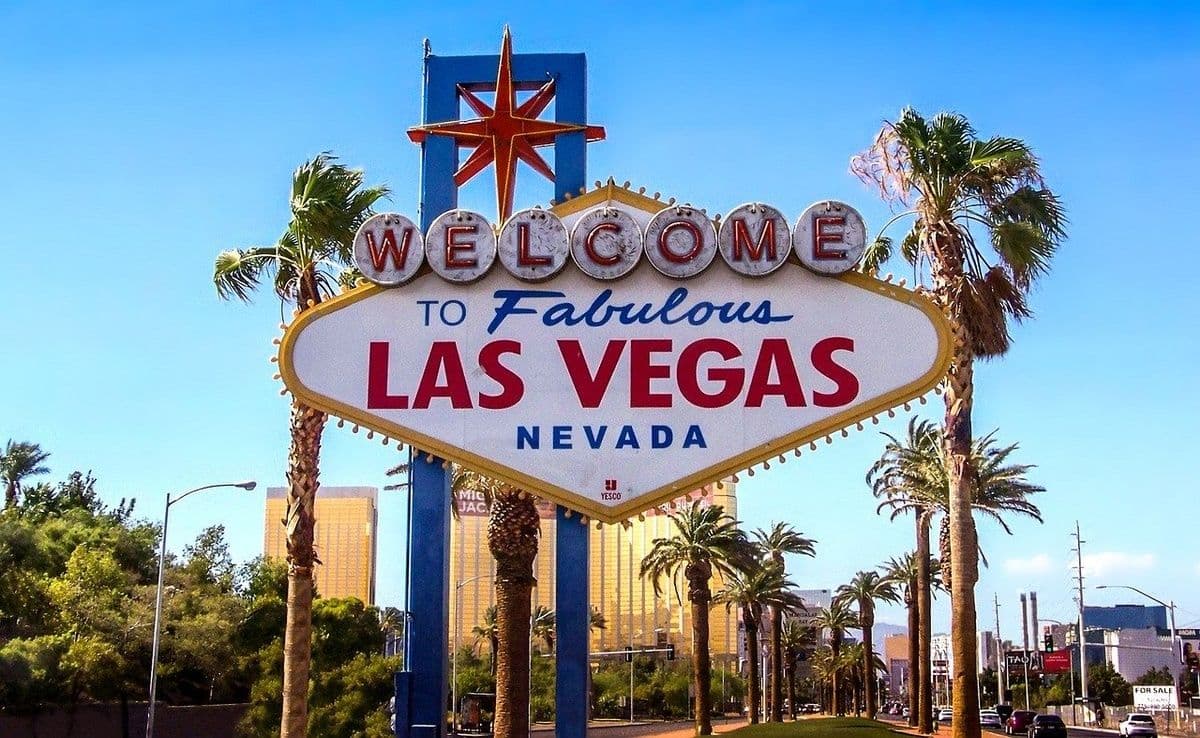 The Situation For COVID in Casinos In 2020
As the pressing fear of an impending pandemic begins to fade, many US citizens are looking to the government and asking what's next. Besides just the dread of a coming economic collapse, many American's are facing the fact that some of their previous jobs never rematerialized and may never do so, especially those in the entertainment industry. When people think of the entertainment industry, often times the city of Las Vegas comes to mind, and they're not wrong, Las Vegas is a city built almost solely on the concept of excess money. So, if the average American no longer has excess money to spend, what's next for an entertainment capital like sin city?
Las Vegas in Previous Years
The last major economic crash in the United States was in 2007, and was almost solely caused by the easy credit offered by lending companies specifically for housing purposes. Although this crash was significant, it was different in that it was mostly banks and lending companies which declared bankruptcy. And although many citizens lost their homes, the loss of jobs was somewhat localized and unemployment rose to around 10%. Now this was the worst economic downturn the US had seen since the 1980's, but surprisingly, the fiscal numbers reported by gaming centers such as casinos and bars tended to be about the same as people still found the money to drink and enjoy themselves gambling.
However, this does not mean that Las Vegas was untouched by 2007 the crisis, in fact, the crashing economy brought the massive expansion of the city to a screeching halt. In the years preceding the crash, Clark County experienced record growth, adding almost 5,000 residents per month. These residents found quick jobs in casinos and restaurants supporting the growing excessive lifestyle-based economy. Las Vegas was preparing to welcome over 40 million visitors in 2007. But of course, these numbers never materialized. Construction stopped, leaving hundreds of half-finished homes, skyscrapers, and casinos littering the already dusty landscape. Unemployment in Las Vegas hit a record 14% (4% higher than the rest of the states) yet somehow it survived and persevered, and Las Vegas spent the next seven years climbing out of a hole of declining numbers. While some casinos which were in the process of being built during the crash never finished construction, the larger casinos owned by MGM, Caesar's Palace, and a local favorite the Tropicana, all survived with the crash registering as little more than a blip on the screen. In fact, by 2015, Las Vegas was once again welcoming over 40 million visitors a year. And as analysts tally more recent numbers, they estimate Vegas welcomed over 52 million visitors in the year 2019.
How is the Coronavirus Crash Different?
The casinos in Las Vegas are currently in trouble thanks to the horrendous worldwide effect of the Coronavirus. As stated above, while the economic hardship of 2007 was rough on the Vegas economy, it was rough in a different manner. People lost their jobs and homes, but the lifeblood of the city, the ability to gamble and travel to Vegas to gamble remained available. With Coronavirus, this simply isn't the case. On March 17th, 2020 the governor ordered that all places of gaming be closed. And if there were restaurants only accessible by the gaming floor, these had to be closed as well. As of the writing of this article, the casinos in Las Vegas still have not been allowed to open, and most analysts estimate that for every day a large casino such as MGM or The Venetian sits empty, the company which owns it loses a million dollars or more. That's a million dollars or more, per day and these casinos have been closed for months. And unlike the previous crash, the casinos can't cut costs and offer promotion to get players inside, which basically means the casinos have no way whatsoever to make money.
What Does This Mean?
Unfortunately, the Vegas economy has sunk to an all-time record low it hasn't seen since its inception, with over one third of the city claiming unemployment, and there's also no end in sight. Although there's rumors the gaming centers will be allowed to reopen soon, they will have to do so with increased measures of social distancing, which will dig deep into casino profit margins. Gaming tables which used to allow many people to crowd around will no longer be allowed, and even slot machines will be restricted to only allowing players at every other machine. Some casinos have already decided not to reopen this year, and large brands like MGM have announced they will only be opening a few of their properties to start.
And even when the casino floors do open, nightclubs, concerts, shows, and even conventions, the city's bread and butter, are still prohibited and will not be allowed to commence. This means that even though some jobs will return, hundreds upon thousands of performers, servers, and seasonal workers find themselves out of work for the long run. And unlike most cities which have multiple other employment options, the casinos are the main employers in Las Vegas and many people will be forced to leave the city in order to find work, which will lead to other problems as the economy stumbles and tries to recover.
Las Vegas has proven in the past its unique ability to weather the many challenges thrown its' way, but this wall created by coronavirus is higher than ever before, and only time will tell how long it will take to snap back to its former glory. In the meantime, airlines have scaled back their flights to the major entertainment mecca, making it more expensive for the people who do want to go there, to visit. Don't have the funds to physically travel to the city of Las Vegas or are you social distancing? Luckily, we live in the 21st century where there are a myriad of digital options. If you want to gamble, but don't live in an area where it's legal, check out an online casino such as MintDice, where you can still try your luck on slot machines or roll some dice right from the comfort of your own home. If you are more of a card player, there are numerous websites out there which allow you to play poker online with other opponents. Whichever option you choose, or if you are able to physically visit a casino, we wish you the best of luck and hope that casinos both in and outside of Las Vegas will soon be returned to their former glory.
Bitcoin casino | Bitcoin coronavirus | Coronavirus | Coronavirus gambling | Gambling news | Las vegas coronavirus | Vegas