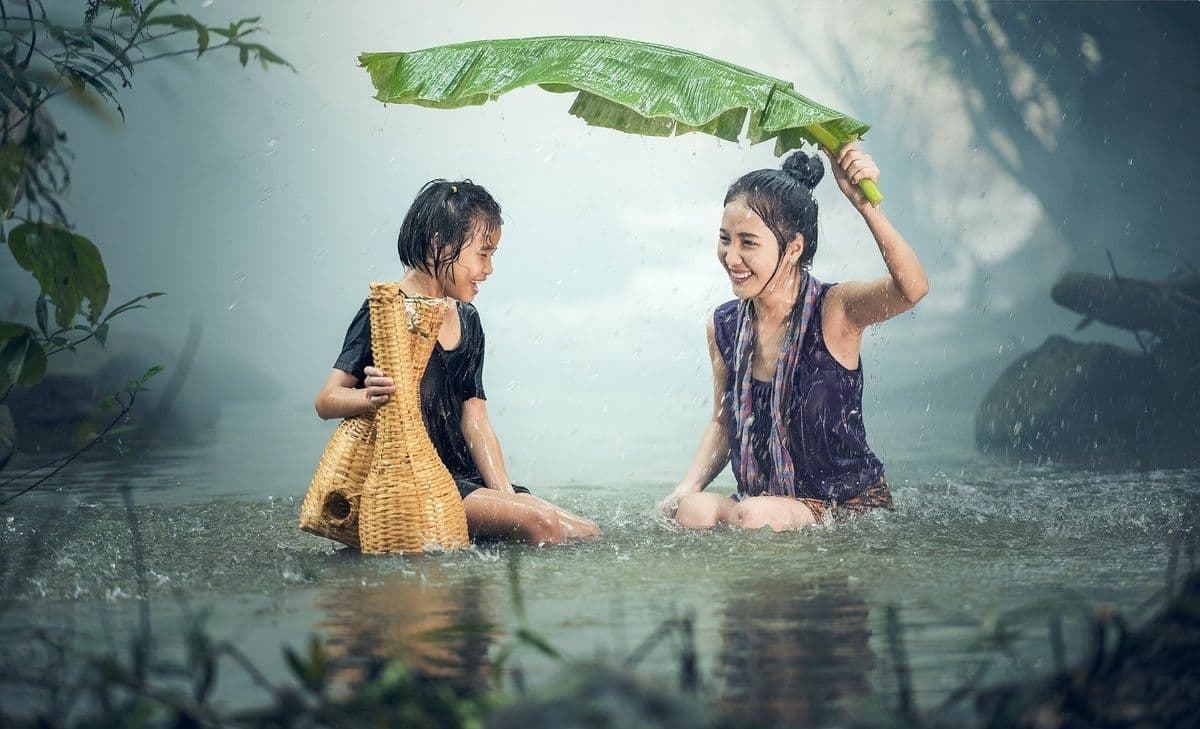 Earn Free Bitcoins with MintRain and Bitcoin Chat!
Ever wish there was an overly simple way to win cryptocurrency on the internet? Well your wish is now a reality thanks to MintRain, an awesome feature found on a cryptocurrency casino website known as MintDice.
What is MintDice?
For those of you that aren't familiar with the name, MintDice is an amazing online cryptocurrency casino which features not only numerous enjoyable games but also investment opportunities for those who wish to further invest their Bitcoins. Like most cryptocurrency websites, MintDice has always offered a free faucet, which allows users to receive a small amount of cryptocurrency for free just for clicking a button. Users can then use this cryptocurrency to play games such as dice, Bit.Rocket, plinko, and even a variety of slot machines. What really sets MintDice apart however, is that they recently announced a new feature in which users can receive free cryptocurrency just for participating in chat on the website, and this sweet feature is aptly called 'MintRain'.
How Does MintRain Work?
It simple! Users can receive MintRain in one of three easy ways, the first and foremost just by participating in chat on the website! You are required to participate in chat at least once per session in order to receive MintRain and newer messages receive priority, so the more often you chat, the more likely you are to receive some of that crypto rain! Remember, admins can ban users who chat inappropriately, so do not try to promote, spam, or engage in any other form of chat abuse or you will not receive any MintRain at all.
If you want to boost the frequency or amount of MintRain you receive, you can do so by depositing on MintDice, as well as by playing some of the games. MintDice currently has three casino games, dice, plinko, and slots, all of which as very simple to play and can be a fun way to try your luck at winning some additional money with all that MintRain money you'll be receiving. Skill games more your forte? Then check out Bit.Rocket, where users can bet on the outcome of various random rocket launches. MintDice also has plans to add additional skill games in the future, as well as a cryptocurrency lottery, so make sure you check back frequently and keep an eye on the blog for updates and new releases.
MintRain Levels
MintRain is awarded in random, provably fair levels. There are currently six levels of MintRain, the most common being 'Light Drizzle' which awards participants a 1x payout. The next level up, and second most frequent is 'Slight Showers' which pays out 1.5x, which is followed by 'Medium Rain' which pays out at a multiplier of 2x. After the 'Medium Rain' are the higher levels, which if you are lucky enough to see them, pay out some serious cryptocurrency! 'Heavy Rain' is the fourth level and pays out at 4x, then there's 'Torrential Downpour' which awards rain at a 10x rate. And if that wasn't cool enough, cross your fingers and hope for a 'Mint-Hurricane' which will payout at a multiplier of 100x! This is probably the only time in the world you'll be hoping for a hurricane to hit! Remember, the prizes given are completely random, however the people who are awarded them are not, make sure you participate in chat often in order to boost your chances!
Chat Participation
To participate in gaming on MintDice, you will need to select a username. You can do so by creating either an anonymous or full account. If you choose an anonymous account you only need to pick a username. There are some restrictions placed on anonymous accounts, but you can choose to upgrade your account to a full account at any time. And one of these restrictions is that anonymous users cannot participate in chat, which means they are ineligible for MintRain. If you want to make it a bit easier on yourself (and bask in some of that awesome MintRain), I recommend signing up for a full account which requires you to register an email and create a password. Not only does a full account give you access to all features of MintDice, but it also will place a star by your name as you participate in chat letting other players know what level of a player you are.
More About MintDice
Perhaps gambling isn't quite your favorite pastime, no worries, as mentioned above you only have to chat to receive MintRain, gambling isn't actually required, it only boosts your chances. One of the cool things about MintDice is not only is it a cryptocurrency casino, but for non-gamblers they offer a unique opportunity to invest in the MintDice bankroll. So, if you've received some serious rain and don't feel like rolling the dice, head on over to the investment section to receive information about investing your cryptocurrency.
For those new to the cryptocurrency space, MintDice also offers numerous free guides as well as a blog which covers a lot of the basics about cryptocurrencies, how they work, where to buy them, and even current events as they apply to the cryptocurrency world. For the free guides, simply go to the top middle of the page and select the 'Free Guides' drop-down menu. To find the blog, you will click on the 'Blog' tab located in the exact same location.
Besides just its fully featured casino, MintDice is also known for its amazing customer service. If you have questions about cryptocurrency, gambling, or future games the site may feature, feel free to ask these in chat as chatter is frequently monitored by admins. If you don't receive a response in chat, go to the top center of the screen and click 'FAQ' then scroll down to the bottom right corner. Here you will find a 'Contact Us' box where you can submit your questions directly to the administration. Someone will get back to you soon!
No matter how you decide to spend your MintRain winnings, you have nothing to lose, so head on over to MintDice, create and account, and start chatting—who knows, a Mint Hurricane might be just over the horizon.
Bitcoin chat | Bitcoin community | Bitcoin generator | Bitcoin rain | Btc chat | Btc rain | Earn bitcoin | Free bitcoin | Free btc