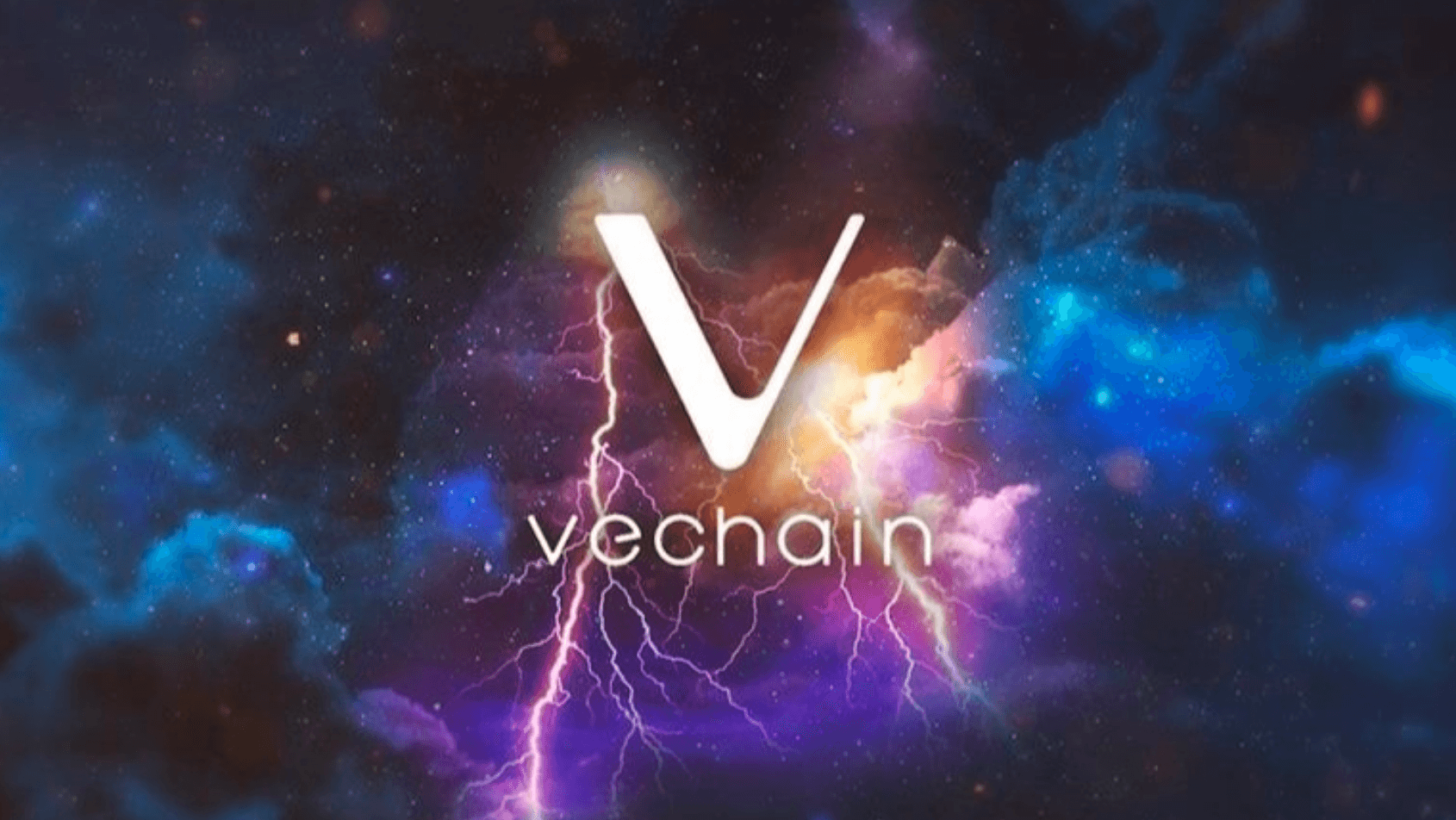 VeChain Coin News, Price, Partnerships and More
The cryptocurrency market has evolved tremendously since Bitcoin was launched in 2009. In the early days of Bitcoin and crypto, cryptocurrencies were a medium of exchange – they were literally digital currencies. The first cryptos were created with the sole purpose of being a peer-to-peer digital currency that facilitated transactions or payments on a network. They leveraged blockchain technology to facilitate a decentralized medium of exchange without middlemen.
While cryptocurrencies still do this today, many of them have many more capabilities and are not intended to be used as a peer-to-peer medium of exchange. They are not intended to be 'currencies' used for buying or selling goods and services. Instead, many cryptos today enable innovative blockchain solutions across various industries and enterprise businesses.
The cryptocurrencies of today are more advanced with programmable smart contract functionality and sophisticated blockchain protocols incorporated into their ecosystems. Therefore, cryptocurrencies have evolved past being just a medium of exchange and the term 'cryptocurrency' is now very vague. A more fitting term for these types of cryptocurrencies is crypto assets as they are utilized in a different way with different purposes.
One such example of a more innovative type of 'crypto-asset' is VeChain (VET).
VeChain is the cryptocurrency of the VeChainThor public blockchain and it derives its value from activities created by members within the VeChain ecosystem solving real-world economic problems. It's a blockchain-as-a-service (BaaS) platform that focuses primarily on the supply chain and on delivering internet of things (IoT) solutions.
In the following article, I provide a comprehensive and subjective look at VeChain (VET) so that you can fundamentally understand how it differs from traditional 'cryptocurrencies' and what it hopes to achieve. I delve into its unique characteristics, its purpose, partnerships, as well as its issues and controversies surrounding it.
By the time you're done the reading, you'll fundamentally understand VeChain and what sets it apart from so many cryptocurrency projects. So buckle up and enjoy this comprehensive guide to understanding the popular digital asset – VeChain (VET).
History
The VeChain project started in June 2015 and was one of the first cryptocurrency technology companies in the world. The company and team behind VeChain saw the potential of blockchain technology to be used for more than just a medium of exchange. They envisioned that blockchain technology could build a trust-free and distributed business ecosystem that enabled the transparent flow of information, efficient collaboration, and high-speed value transfer.
Very early on they understood that blockchain technology could revolutionize the supply chain industry and enable viable IoT solutions and infrastructure for enterprise businesses. Therefore, VeChain's core team consisting of CEO Sunny Lu, CFO Jay Zhang, COO Kevin Feng, and CTO Jianliang Gu began developing the VeChainThor blockchain and finished the first VeChain blockchain Proof of Concept in November 2015.
VeChain ICO and Token Distribution
After two years of blockchain research and development, the team finally launched the VeChain project with an ICO carried out through August to September 2017. VeChain initially launched on the Ethereum blockchain as an ERC-20 token with the ticker symbol (VEN). They raised $20 million from the ICO selling tokens at a rate of 1.0 ETH = 350000.0 VEN.
1 billion VEN tokens were initially created but ~133 million were later burned as a consequence of the initial distribution plan yielding a total supply of 867,162,634 VEN. Out of that total, 410 million were sold in the public ICO, 90 million were sold privately, 128.5 million were sold to 'enterprise investors', and the remaining 270 million were allocated to the VeChain team to fund on-going operations.
Following the initial VEN token distribution, VeChain launched its mainnet in August 2018 and original VEN tokens were retired. VEN token holders received 100 mainnet VET tokens for every 1 VEN. Therefore, the supply was multiplied by 100 in nominal terms.
Additionally, another token called VeThor Token (VTHO) was introduced on the VeChainThor mainnet. This token is generated and rewarded to VET holders at a base rate of 0.000432 VTHO:1 VET. Therefore, VeChainThor follows a dual-token model much like NEO's network with GAS.
As for the VeChain (VET) token supply, the total supply is 86,712,634,466 VET and 55,454,734,800 VET is currently in circulation.
Purpose of VeChain
VeChain (VET) is the cryptocurrency token utilized in the VeChainThor blockchain ecosystem. Involved in this ecosystem are Institutional Partners, Enterprise Users and Partners, Blockchain Developers and Startups, Research Partners, Community Investors, and the VeChain Foundation.
The VeChainThor blockchain and VET crypto-asset enable sophisticated supply chain and IoT blockchain solutions for enterprise businesses. For the uninformed, the supply chain includes all the pieces that ensure a product or service gets from production to the end-users (consumers). This includes manufacturing/harvesting, distribution, warehousing, shipping, retailers, and all the logistics in between. Literally everything you buy has a supply chain, from gas to food, clothes, luxury items, drugs, etc.
The purpose and goals of VeChain are to increase efficiency, increase transparency, instill trust, and reduce costs of supply chains for enterprise businesses and governments across the globe. The VeChain project does this by providing businesses with a leading Blockchain-as-a-Service (BaaS) platform called ToolChain that offers a diverse range of services including product lifecycle management, supply chain process control, data deposit, data certification, and process certification.
VeChain uses a mix of blockchain technology with its proprietary smart chip technology that enables items to be tracked throughout their lifecycle. This smart chip can be implemented into IoT items such as NFC chips, RFID trackers, or QR codes. This combination of technology ensures product quality across all industries by removing the need for trust. At every stage of a product's supply chain cycle, the smart chip can be scanned to ensure the integrity of that item (where it came from, is it the original, was it transported correctly, stored correctly, etc.). Every step and process of an item's lifecycle can be stored on VeChain's immutable blockchain ledger so that you can trust you're receiving accurate information.
This greatly improves supply chain logistics systems through simplified and trusted product tracking. By simply scanning an item's smart chip, all of its associated data is revealed and part of this data can be provided by IoT devices which help with quality control. For instance, in the food and agriculture industry something like temperature can be vital to the quality of the product. IoT sensors logging the temperature of an item while it's transported or stored and simultaneously sharing this information with the product's smart chip can ensure quality control.
VeChain Issues and Controversies
VeChain is a project with overwhelming fervent support from its community. You can see VET supporters praising the project everywhere on Crypto Twitter, YouTube, Reddit, and other social media channels.
VeChain's community sure knows how to create hype in a speculative-driven crypto and blockchain space. While this can be a good thing to spur adoption and support, it can also paint the project in a bad light. The constant shilling, paid video reviews, and social media influencers will say anything to generate hype for VeChain, even when it's not warranted. This has damaged the reputation of the project and has attracted toxic community members who care about nothing but price.
In February 2018, VeChain's shilling got so bad that all mention of VeChain was banned for 1 month from the popular /r/cryptocurrency subreddit. It was banned because nearly all posts about VeChain were shrouded with partnership rumors and integrations. There were so many misleading and highly speculative posts that they took away from the /r/cryptocurrency subreddit experience.
Another problem stemming from VeChain's overzealous community posts about VeChain partnerships and integrations is that many of the hyped-up partnerships are not amounting to much of anything. It is still way too early as most, if not all, VeChain partnerships are highly experimental and have yet to come to fruition.
However, in due time we may see that VeChain's partnerships were worth the hype and see that VeChain's IoT and supply chain blockchain technology is massively adopted.
VeChain Partners and Working Products
As previously mentioned, VeChain's community gets extremely excited about partnerships and while many of them are overhyped, there's no denying that VeChain has a lot of partnerships. Some of these partnerships are actually very promising with real use-cases already being developed and implemented.
See below a list of VeChain's most promising partnerships:
Strategic Partnerships
DNV GL
PriceWaterhouseCoopers (PwC)
National Research Consulting Center (NRCC)
Yida China Holdings Limited
BitOcean
Partnerships
China National Level partnership
Direct Imported Goods (D.I.G)
China Unicom
Kuehne & Nagel
DB Schenker
LVMH
Groupe Renault
Fanghuwang
iTaotaoke
Bright Food
LogSafer
Shanghai eGrid Consulting Co. LTD
NTT Docomo
People's Insurance Company of China (PICC)
BYD
SBTG Surplus & Co
ENN Energy Holdings Limited
Republic of Cyprus National Level partnership
Fuji MARUMO Tea
Baijie Teng IoT Technology Corporation
BIOS Middle East
Reebonz Holding Limited
Haier
Norway in a Box
Walmart China
In addition to all of these partnerships, VeChain has actually developed and implemented real-world blockchain solutions for many of them (not many cryptocurrency projects can say this).
See below, VeChain's blockchain-based solutions with real use cases for enterprise businesses:
Logistics Solution
- For Companies with Complex Logistics, Inventory, and Warehousing Needs
All of the above mentioned blockchain-based solutions are made possible through the VeChainThor blockchain and VeChain's prized Blockchain-as-a-Service (BaaS) platform – ToolChain.
As described by VeChain, ToolChain is:
"ToolChain is a comprehensive blockchain platform offering diverse services including: product lifecycle management, supply chain process control, data deposit, data certification, and process certification.With ToolChain, any sized business, no matter how large or small, can utilize blockchain technology to further enhance brand perception and value as well as to expand into new business models."
Conclusion
Even though VeChain can be overhyped at times, there's no question that it's one of the most established projects in the blockchain industry. Not only does VeChain have a functioning blockchain with multiple enterprise product solutions, but they also have real clients using these functioning products. If VeChain continues to deliver enterprise blockchain solutions and attain new partnerships, it wouldn't be a surprise to see VeChain (VET) as a leading cryptocurrency in the next 5 to 10 years. But for now, the price of VET has yet to reflect its true potential. Therefore, as blockchain adoption increases and enterprises move past experimentation, VeChain is in a really good place to benefit immensely.
Article was originally posted and brought to you by Mr.CryptoWiki.
Altcoins | Blockchain technology | Supply chain | Vechain price prediction | Venchain | Venchain partnerships | Vet