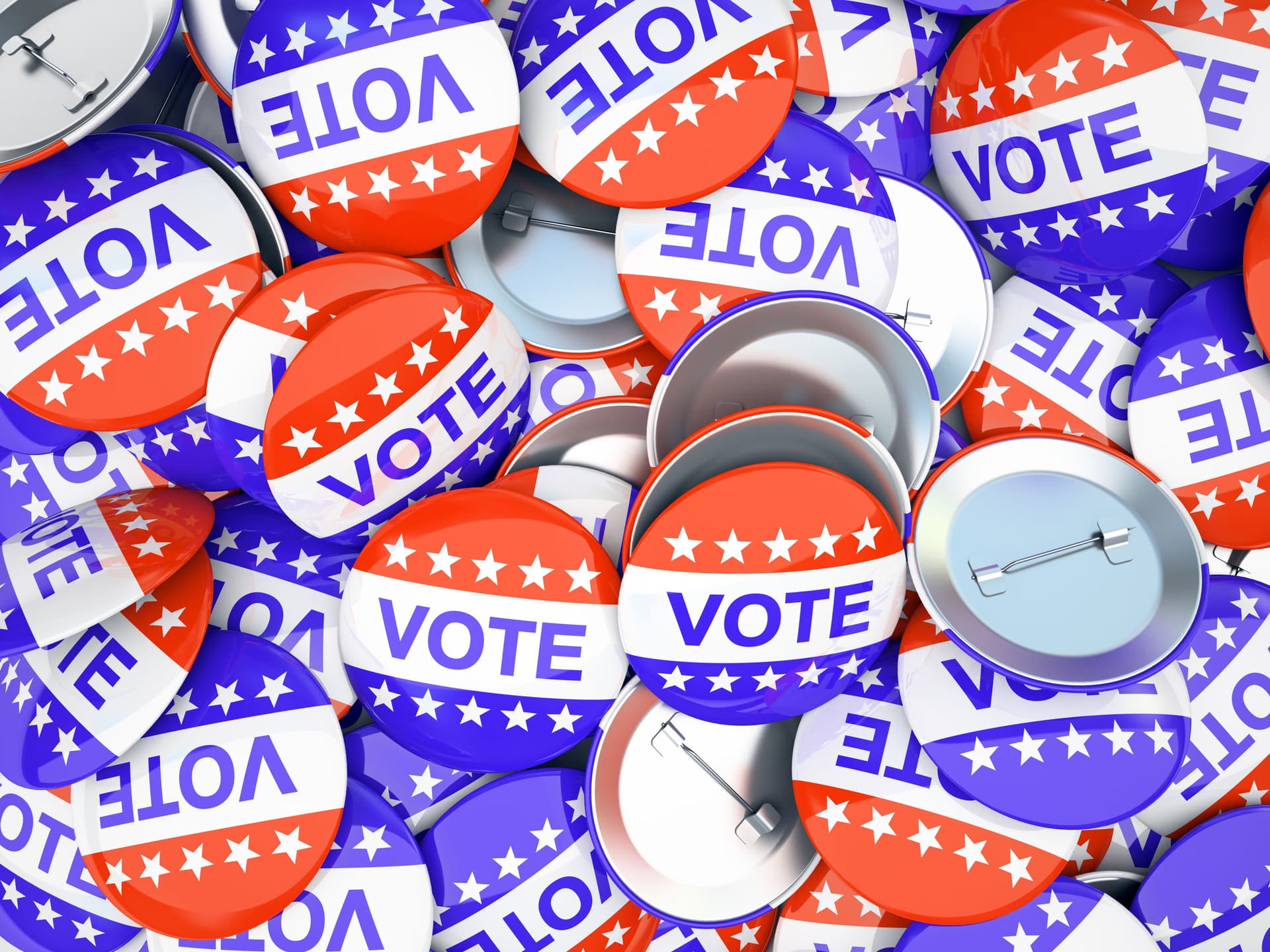 W. Virginia to Have Blockchain Voting in Elections
The West Virginia' Secretary of State's Office recently announced its plans to roll out a new blockchain-based voting app known as Voatz. According to the secretary of state, the aim of this new voting solution is to ensure that military personnel on duty overseas can vote in the election using their state-issued identification (ID).
A blockchain is a digital distributed ledger that keeps a record of all transactions on it in a way that is verifiable. The state would like to create a voting system that is more transparent, secure, accessible and verifiable than other existing systems.
The app will run on users' mobile phones, functioning irrespective of location, eventually making the process more inclusive and a lot easier. Despite the publicity it is currently drawing, West Virginia is not the first to make the news for using blockchain as a voting solution.
Earlier in 2018, Sierra Leone was in the spotlight for a similar accomplishment when Agora, a blockchain voting company, claimed to have conducted the first blockchain-based election. Unfortunately, the Sierra Leonean government came out to deny those claims, stating that the company only independently tallied the vote count in 2% of all polling booths using the technology.
An election is a sensitive process in which verification and authenticity are highly valuable. The fears associated with the possibility of any of these things going wrong is one of the major reasons why it has been difficult to modernize voting. Blockchain technology presents a unique opportunity to finally make a necessary transition.
Current Issues Associated With Voting
Voting should be an all-inclusive process where residents of a state participate in deciding who constitutes their government. However, several factors make the process difficult, especially for those who are absent from the state during the election period. These factors include:
Lack of Anonymity: usually, provision is made for residents who serve overseas to vote in elections. The process involves casting absentee ballots through email, fax, mail and secure mobile voting. Due to the sensitive nature of politics, voters sometimes prefer to keep their choices private. A normal voting system allows them this comfort but none of the above methods do. This is why a system that protects privacy while still being fully transparent and secure, is needed.

Delay in Receival of Votes: The systems provided for absentee voters are often slow. This leads to a delay in receiving and counting of votes. Although a normal mobile voting option will solve this problem, it is not secure enough.
Blockchain-based mobile voting solutions may be the answer to these technological issues faced during voting. It can help meet these urgent challenges by providing trust, speed, security, and transparency to the system. Since blockchain is an append-only digital ledger of transactions, absentee military officers can easily cast ballots that are recorded in an immutable and verified way, while giving the voter privacy.
Voatz Pilot Test
The government of West Virginia released its blockchain voting app pilot to military officers and their dependents in March 2018. The Voatz app which was developed by Voatz, a Boston-based startup, was first rolled out in Harrison and Monongalia counties. It allowed participants to cast their ballots from their smartphones, regardless of where they were. The app facial recognition system provided airtight verification while the votes were anonymized with blockchain technology.
The pilot was developed and deployed in a partnership between the Office of the Secretary of State of West Virginia, Voatz, New America, Tusk/Montgomery Philanthropies and the Blockchain Trust Accelerator.
It has been rolled out in just two out of the 55 West Virginia counties and four audits of its core blockchain infrastructure have also been conducted. According to CNN, Secretary of State, Mac Warner's office stated that the pilot test did not uncover any issues for concern. Now, plans are afoot to roll the application out to the other 53 counties.
Although the Voatz app will be available to other counties, each county is free to decide whether they would like to use it or not, according to the deputy chief of staff, Michael Queen. This implementation makes West Virginia the first state in the US to facilitate a federal election using blockchain technology.
Since the project is fully backed by the Secretary of State's Office, this may be a huge stepping stone towards the legitimate adoption of the technology in other major elections. It will solve the issue of inefficiency while giving those who serve their country abroad the freedom to exercise their voting rights as citizens.
How Does the App Work?
According to Voatz, all coding and storage of ballot data on the app is done on a decentralized network which blockchain provides. Decentralized networks usually record transactions without the control of a central authority, thereby ensuring various points of entry and eliminating the possibility of being hacked at any point. This ensures that voting information is encrypted and stored in a secure way. Blockchain also anonymizes all transactions, allowing voters to comfortably cast their votes while keeping their details private.
While West Virginia's secure military mobile voting app is mostly powered by blockchain technology, it has other underlying technologies including a facial recognition and retinal scan system. For verification purposes, the app facial recognition system, similar to the ones used in Apple's new line of iPhones will be implemented.
During the registration process, each user is expected to take a selfie-style video of their face, provide pictures of their government-issued ID, fingerprints and even retinal scans. This is all uploaded on the app, forming a reference to be used during every verification process. Once this is done, users can now cast their ballots easily.
What Does the Public Think About the Blockchain Voting App?
So far, the State of West Virginia's blockchain voting plan has been met with both enthusiasm and skepticism. One of the many enthusiasts is Nimit S. Sawhney, Voatz co-founder, and CEO, who sees this move as a starting point for further adoption of the technology in the United States electoral process.
Unfortunately, several people disagree, including Joseph Lorenzo Hall, the chief technologist at the Center for Democracy and Technology, who told CNN that the idea is horrific. His opinion is shared by Marian K. Schneider, president of Verified Voting, the election integrity watchdog group.
According to Schneider, since voting will be carried out over the internet, it broadens the potential attack area, creating more opportunities for hacking. This is a reasonable fear, given the fall 2016 incident in which Russian hackers infiltrated Illinois's voter registration system.
There are also fears concerning the possibility of duping the facial recognition software. The public is uncertain of how it will function in the case of facial changes in a user. There is also no current plan for what happens to a voter's profile if they die.
Final Thoughts
Although no votes were altered due to the Russian voting hack of 2016, the incident has spurred a series of activities, all geared toward fortifying the electoral process. This is especially urgent in light of recent threats that Russia may meddle in the elections again.
One point of vulnerability is the current absentee ballot system that exists for military staff stationed overseas to take part in the elections. The system is often slow, inefficient and devoid of privacy. However, West Virginia has come up with a better system to get things done. If successful, this may finally be the push the US needs to adopt blockchain technology in a larger capacity than it has previously done.
If something as sensitive as an election can be conducted using this technology, then it may ease the general skepticism around it. It won't be long before the new trust in the system trickles down into other sectors and verticals, including the banking sector, where it is desperately needed.
Blockchain | Blockchain technology | Elections | Government | Government applications | Voatz | Vote | Voting