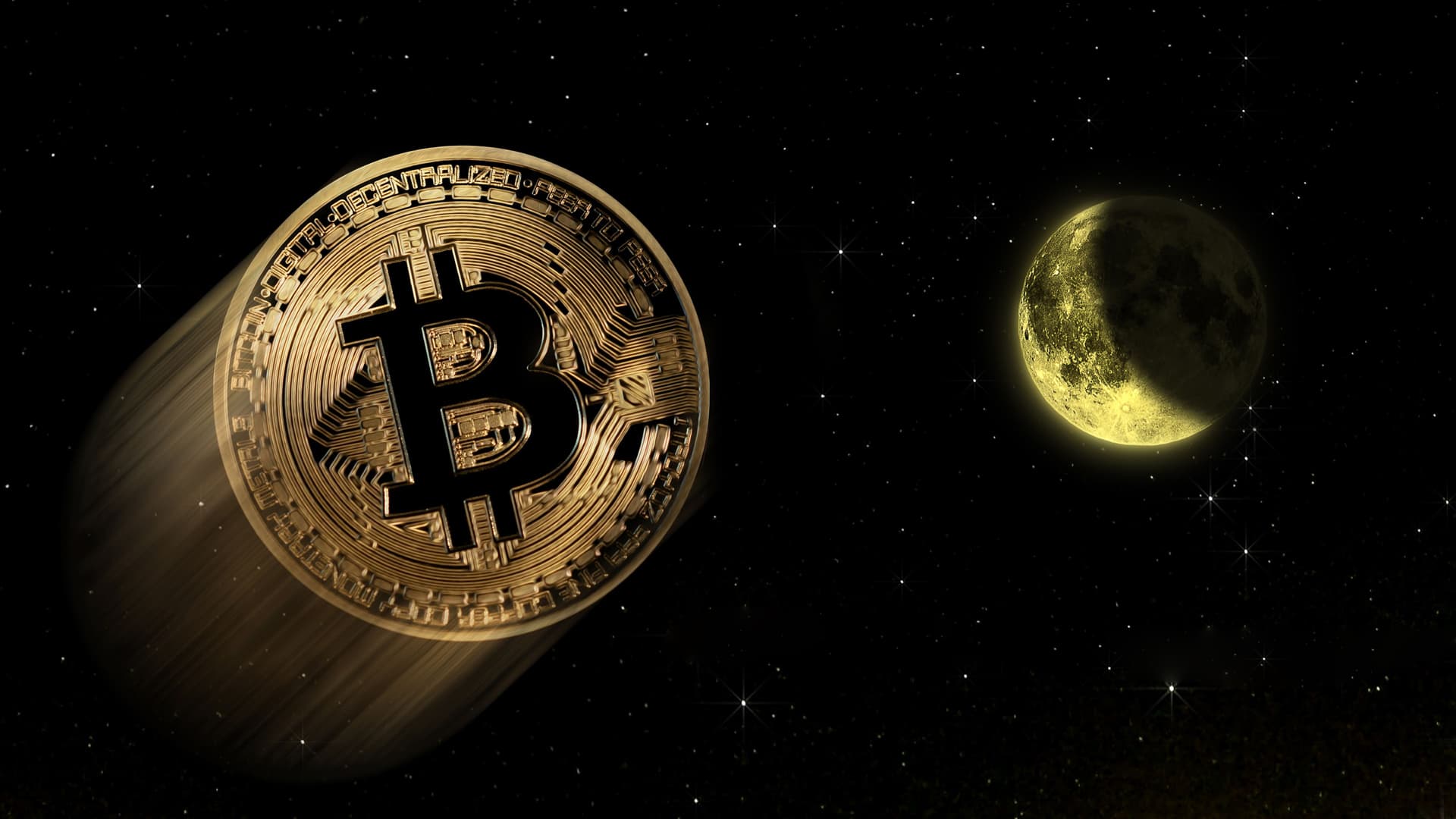 Although there are many cryptocurrencies today, Bitcoin was the first fully developed one to emerge. It was created by an anonymous figure by the pseudonym of "Satoshi Nakamoto" and has since been something of an enigma in the world of finance and cryptography. While the currency was created to combat the issue of centralization and lack of financial autonomy, it has since evolved. Since a short while after its creation, it has been used as a store of value and traded on exchanges as an investment.
This was made even more popular by the December 2017 cryptocurrency market in which Bitcoin reached a peak value of nearly $20,000. That period saw an influx of more Bitcoin investors than any other year, leading to an evolution in the applications of the currency.
It shortly became more than just a digital store of value but a driving force in several industries from art to real estate, shipping, and even online gaming. All over the world, countries began integrating cryptocurrencies into the very essence of their economies. Countries like Venezuela created the Petro as the national digital asset and others like the U.K. and U.S. began working towards drafting regulations for their use.
Creative applications of the currency emerged and with those applications came even further adoption. However, the portion of the world that currently holds cryptocurrency, is negligible, relative to the world population. For mainstream adoption to occur, several industries must implement the technology in their regular transactions as well as create initiatives that familiarize people with it. Now, the industry is focused on introducing more people to digital currencies and one of the easiest and most engaging ways to do so is with the use of a Bitcoin faucet.
What is a Bitcoin Faucet?
A Bitcoin faucet is a creative reward system, usually in form of a website or app that gives users the chance to earn small amounts of Bitcoin when they complete small tasks. They work just like regular applications that reward users with game tokens or gift cards for filling out surveys or even watching ads.
They are called faucets because they fill up with rewards and are emptied regularly by the user. Faucet rewards are usually measured in the form of a Satoshi, which is the unit for small Bitcoin amounts (1 Satoshi = 1 hundredth of a millionth BTC). Some faucets also let users earn other cryptocurrencies. All BTC rewards users' earned by users are transferred to a Bitcoin wallet where they can be accessed by their owner, via a private key. They are secured through complex encryptions that ensure safety as long as users do not share their private keys with other people.
Bitcoin faucets exist for several reasons:
They introduce people to the concept of Bitcoin as an independent currency. By allowing people to earn and store their own tokens, faucets give them a practical approach so that when they buy tokens in the future, they will have no problems handling them. Cryptocurrencies are still new and many people who are interested in owning them, have no idea of how to store or invest them.

They act as sources of relevant Bitcoin information that users may find it difficult to access otherwise.

It generates traffic for websites by directing a lot of people to carry out tasks on those websites to earn BTC.
All of these qualities can be found in the best Bitcoin faucets like Moon Bitcoin.
What is Moon Bitcoin?
Moon Bitcoin is a free Bitcoin faucet that allows users to receive their rewards as often as they like, unlike other existing faucets. Most faucets only permit their users to claim rewards for a limited time like once each hour or day.
According to the Moon Bitcoin official website, the faucet fills up quickly at the beginning and slowly towards the end until the rewards have been claimed. This means that users can choose whether to claim their BTC frequently (every 5 minutes) or leave it to accumulate and claim it once a day.
Currently, the most reputable, high-traffic, Bitcoin faucet on the internet, Moon Bitcoin is an easy token choice and evidently the best one for those completely new to cryptocurrency. Its high traffic is great because low-traffic faucets do not make enough from advertising to pay their users. This may lead to complications down the line.
However, Moon Bitcoin has succeeded in avoiding such complications so far because the huge amount of traffic it generates, allows advertisers to pay more for ad space. This, in turn, provides visitors with access to more free Bitcoin and guaranteed payouts. Moon Bitcoin remains one of the most visited faucets on the internet, with an Alexa global rank of 3,945.
What are Moon Bitcoin Faucet Bonuses?
Moon Bitcoin offers its users bonuses and special rewards to ensure that they are encouraged to continue claiming Bitcoin. These bonuses also allow users to earn bigger payouts. They are divided into five different categories:
1. Loyalty Bonus
Users who claim their Bitcoin rewards at least once a day are entitled to an additional 1% per consecutive day.
2. Referral Bonus
This is set up to reward users for referring new users to the faucet. For each referral, users get a percentage point and will continue to accumulate until it reaches 100%. For 50 referrals, users will get a 50% lifetime commission on all the faucet claims of the referred users. However, referrals are only deemed active if the new user made at least 1 claim in the past 72 hours.
3. Mystery Bonus
This is a bonus that shows up unexpectedly at the bottom of the page when users try to claim free Bitcoins. Its content is not revealed until it is time for the faucet to dispense it so users do not usually know what to expect.
4. Offer Bonus
These are special bonuses that users can earn by completing offers and surveys from several options. The more offers are completed, the more a user can potentially earn.
For each offer or survey completed within a 30-day period, users are awarded a 5% bonus added to every faucet claim they make. This is added to the original amount earned for completion of the survey and can reach up to 100%.
5. Mining Bonus
This translates to a 100% bonus when the faucet uses a user's computer for a Proof-of-Work process that mines Bitcoin. It is calculated based on how much processing power the user has contributed. However, the mining process takes up a sizeable amount of the CPU usage on a user's device while it is running by 10-80%.
Final Thoughts
Bitcoin is making headway as a reliable means of value storage and exchange. However, for it to reach even greater heights, it must be accepted by the public as a medium of exchange. Unfortunately, while this is happening, it is still a little bit difficult to introduce the public to the technology.
The concept of digital currencies is still foreign and people who are not financing professionals or computer scientists should be introduced to it in creative ways that make a positive impact. A good way to achieve this is with the use of Bitcoin faucets that award people BTC to encourage familiarity and further adoption. Moon Bitcoin is one of the best faucets in existence and hopefully, with time, even more reliable ones will emerge.
Bitcoin faucet | Bitcoin gambling | Bitcoin meme | Earn bitcoin | Free bitcoin | Moon bitcoin