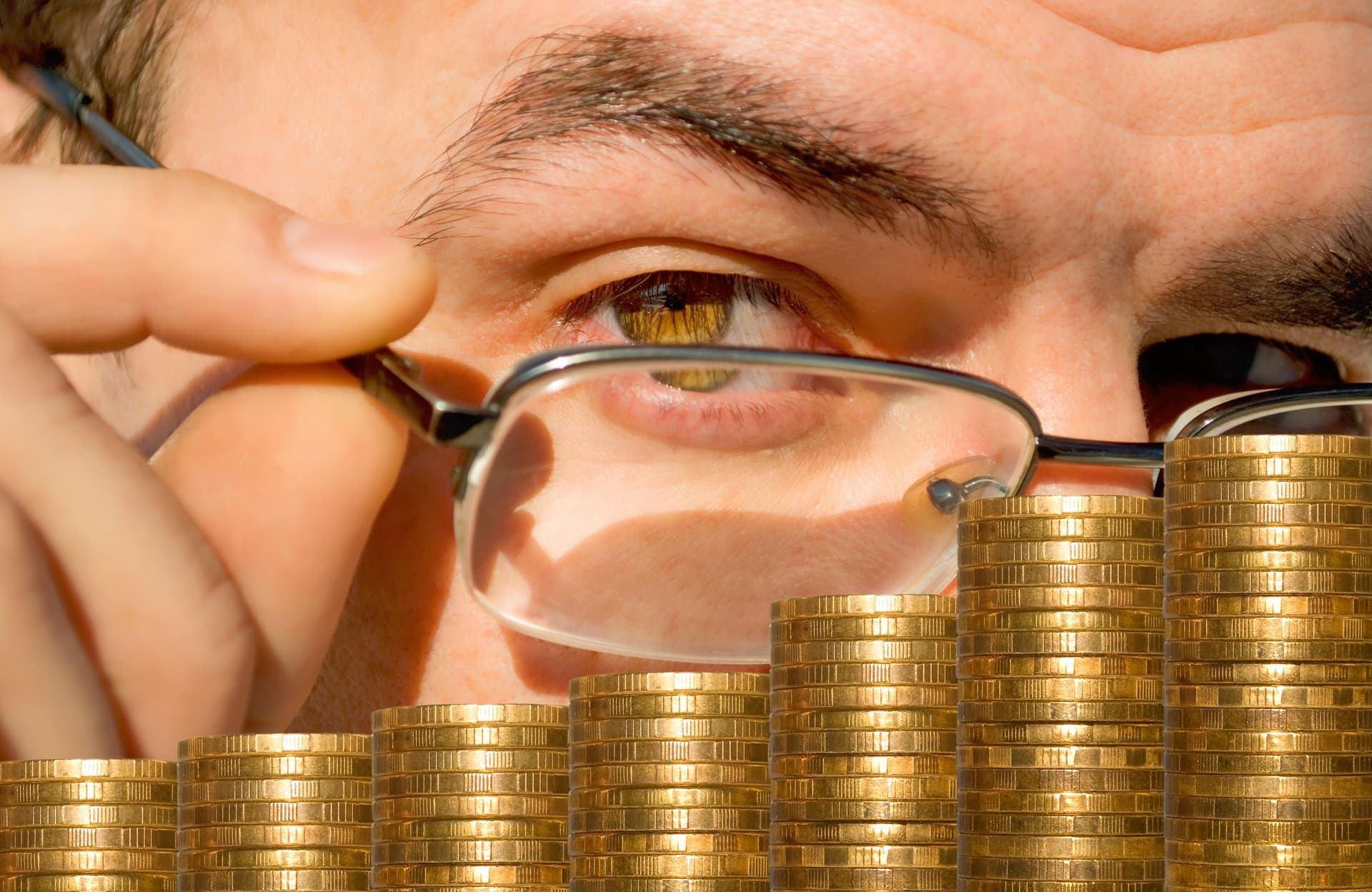 Best Altcoins to Invest In Right Now
Since Bitcoin made waves in 2017 for hitting a peak price of Bitcoin at $20,000, the cryptocurrency ecosystem has seen a significant boost in investments. Venture capital funding for Bitcoin-related enterprises also increased from $2.13 million in 2012 to $554.45 million by December 2017. This boost is due to the volatility and frenzied nature of the entire industry, which makes it possible for investors to earn huge profits within a short period.
Unfortunately, interest in the Bitcoin network has dwindled considerably, a fact that is evident in the 75% decrease in Bitcoin searches since the beginning of 2018. Attention is shifting to newer altcoins and blockchain projects which are emerging regularly. Most of these digital assets have low prices and low market capitalization but can be profitable for investment.
7 Altcoin Projects to Look Out For
Bitcoin and Ethereum are the frontrunners of the global crytocurrency industry, but some of the best altcoins show investment prospects and can be valuable later on. Just like the case of Bitcoin and other major tokens, the biggest benefactors are the early stage investors. Before becoming an early stage investor, there must be strong signs that the particular asset of interest will do well in the long run. The following altcoin projects show these signs and make great additions to any digital currency investment portfolio.
1. Dragonchain
Dragonchain is a scalable hybrid blockchain platform which also functions as an incubator for blockchain-related startups trying to solve real-world business problems. The platform was released as an open source software in 2016 and has performed optimally since then. Dragonchain aims to create a space for enterprises to integrate their businesses with blockchain technology. It does so by providing a smart contract library in various languages including java and python.
The platform which uses five layers of security consensus is secure, fast, and highly scalable. It is also simple and focuses on user experience. The Dragonchain digital asset known as DRGN currently has a price of $0.28 and a market capitalization of $67,720,414. Its current low price and business advantages make this altcoin project one to watch.
2. Morpheus
Globally, the logistics industry has always been plagued by issues such as inefficiency, fraud, theft, lack of transparency in supply chains and tracking. These issues are amplified during import and export.
Morpheus works to tackle these issues with its immutable, transparent, fully-automated and serviced supply chain blockchain platform. The Morpheus platform implements an integrated digital currency payment system and provides real-time documentation for cross-border shipments.
The digital currency platform gives users the ability to automate shipping, customs, and contract documentation as well as payments with global coverage of over 1,600 banks. Morpheus is also an active member of the Blockchain in Transport Alliance (BiTA), which also includes shipping giants like UPS and FedEx. They've also partnered with AccessPay to improve the blockchain payment process that already exists on the Morpheus platform.
Morpheus is listed on HitBTC, TopBTC, LAToken, Bancor, and LiveCoin already and may be recorded on more exchanges in the future. The platform's digital asset known as MORPH has a current price of $0.12 and a market capitalization of $3,681,091. The low price, great use case and obvious potential make Morpheus an altcoin worth considering for any investment portfolio.
3. DeepOnion
Of all the newly emerging privacy tokens, DeepOnion is by far the most promising. Its digital asset known as ONION is currently valued at $0.58 with a market cap of $9,118,330.
DeepOnion is particularly interesting because its network consensus protocol is a hybrid of Proof-of-Work and Proof-of-Stake algorithms. This sophisticated combination gives rise to a system that is secure and highly functional.
DeepOnion also provides a mobile wallet for its Android users and protects their IP addresses from third parties. The platform will also allow users to make untraceable hidden payments using the Deepsend feature which will be launched in late 2018. The currency has a strong community and support base who have democratic rights concerning the future of the coin, depending on their ONION wallet balance.
The features provided by DeepOnion are highly sought after in the industry, and it will only be a matter of time before the platform sees significant growth. It will be wise to take advantage of the current low price in hopes of a steep increase in the future.
4. Factom
Factom is a blockchain platform that implements a distributed mechanism to record, lock, verify and audit data. Unlike the other altcoins on this list, Factom has been around since 2014. Its digital asset, knowns as the Factoid or FCT is used to buy entry applications on the network.
The Bitcoin blockchain has been criticized for having problems such as scalability, cost, and bottleneck which hinder transactions on the network. Factom tries to solve this problem by providing features that directly tackle the types of issues found in bitcoin transactions.
The current price of FCT is $8.94 with a market capitalization of $78,172,46. This project has been around for four years and has promising prospects, evident in its $2 billion partnership with FPT Software and its Chamber of Digital Commerce membership
5. 0x
Unlike many projects built on Ethereum, 0x continues to function correctly. The platform is essentially a decentralized protocol for trade on the Ethereum platform via smart contracts as well as a catalyst for the interoperability of decentralized applications.
Till date 0x has carried out more than 100,000 trades with a volume of $183 million. Decentralized applications like Augur, Maker and Request Network have all announced plans to implement the 0x platform at one point or the other.
0x also packs an impressive list of advisors including Fred Ehrsa-- co-founder of Coinbase, Joey Krug-- Co-CIO at Pantera Capital and Augur founder, Olaf Carlson-Wee-- founder of Polychain Capital hedge fund and Linda Xie-- co-founder of Scalar Capital. The 0x digital asset known as ZRX has a current price of $1.14 and a market capitalization of $614,146,882. Ultimately, this altcoin will prove to be a great investment soon.
6. LUXCore/LUXCoin
This Altcoin aims to solve the apparent lack of customizable financial blockchain solutions for institutions that would like to integrate their services with blockchain technology while remaining industry specific. LUXCore offers a decentralized, open-source peer-to-peer approach to banking which ensures security, privacy, transparency, and ease of use for transactions.
LUXcore also offers a cross-chain bridge which allows blockchain platforms to interact. For example, users on the Ethereum blockchain can interact with the LUXCore platform. This creates a scalable and unified ecosystem of blockchain networks. Its digital asset known as LUX has a current price of $3.05 and a market cap of $6,442,641.
7. Ontology
Ontology was created in March 2018 and bears similarities to NEO in its overall functionality. NEO's utility token can be likened to Ontology's digital asset known as ONT, and its platform is set up to pay out dividends in the form of ONG (Ontology Gas). ONT is used for payment on the network and currently has a price of $3.37 with a market capitalization of $509,356,878.
Like many other cryptocurrencies, the Ontology platform is a peer-to-peer blockchain network which combines distributed data exchange and collaboration mechanisms, procedure protocols, smart contract management and identity systems in one place. Businesses can utilize the trading platform to seamlessly connect their operations to blockchain technology without the stress of building their platforms.
It provides these businesses with the tools necessary for integration and eliminates the need to learn the technicalities of blockchain which can be confusing and complicated. Due to the functionality of the ONT to ONG relationship, it may be possible to earn returns of over 5% a year. While this may pale in comparison to the profit made on other altcoins like Ripple in the past, 5% is still great since the price of the token itself is quite low.
Final Thoughts
Cryptocurrency investment can be rewarding when done the right way. In general, early investors benefit more compared to those who invest when a coin when it has reached a high price. While the above altcoins are highly recommended, an investor may have other industries of interest. A good piece of investment advice: research altcoin projects to gather more information before investing any money. Investors should be highly cautious to avoid losing their money, a common occurrence in the cryptocurrency industry.
0x | Altcoins | Cryptocurrency | Deeponion | Dragonchain | Factom | Fct | Lux | Luxcoin | Onion | Ont | Ontology | Tor