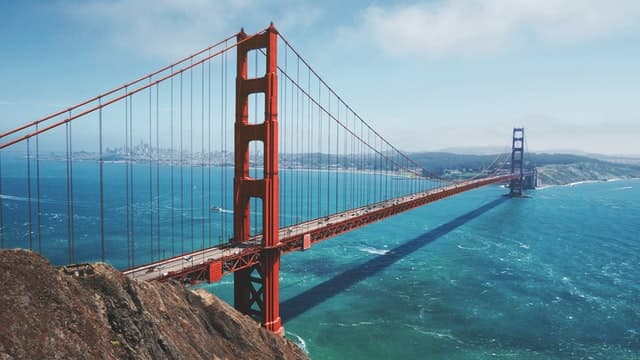 Where Can You Use Cryptocurrency in San Francisco
Most people know cryptocurrency as a means of investment through various crypto exchanges around the world. But did you know that some businesses allow the use of cryptocurrency as a way to purchase goods and services?
Many San Francisco businesses allow you to use cryptocurrency to purchase goods and services. Whether you purchase in a store or online, you have the option to use your crypto to buy just about anything.
Discovering where you can use cryptocurrency in San Francisco will depend on the type of business you are interested in. Keep reading to find out what types of businesses accept digital currency and which ones are in or ship to San Francisco.
Can You Use Cryptocurrency to Buy Goods and Services in San Francisco?
With San Francisco being the home to cryptocurrency exchange companies such as Coinbase and Kraken, it is no surprise that many businesses in and around the area accept this digital currency as payment for goods and services.
Even though crypto is a huge market in the San Francisco area, you cannot use digital currency like Bitcoin at all merchants. But, you shouldn't worry, however, because many eateries and other businesses allow you to purchase goods and services using crypto.
With the cryptocurrency world being so popular with technologically savvy people, it has also started to be used by others as well. This is mostly because more and more people are seeing the benefits and versatility of using this type of digital currency.
The bottom line is that there are many businesses where you can use cryptocurrency in San Francisco if you take the time to look for them. In addition to the various merchants who accept bitcoin and other digital currencies, there are also Bitcoin ATMs in and around the city that you can use.
What Types of Businesses Allow You to Use Cryptocurrency as Payment?
Being in the midst of the technological hub, San Francisco boasts many industries that accept crypto as payments. While many of these industries are listed as taking crypto payments, not all of the businesses do.
Here is a list of the various companies that currently accept cryptocurrency in the San Francisco area:
Restaurants

Floral shops

Technology companies

Nonprofit organizations

Grocery stores

Department stores
Even though this list does not completely cover all of the industries that are currently covering or may in the future, it gives you an idea of where you can go to spend your crypto.
Where Can You Use Cryptocurrency in San Francisco?
Many places in the San Francisco area are currently accepting cryptocurrency as payment for goods and services. While many are local to the area, there are many more that are eCommerce businesses that offer shipment to the Bay Area.
Want to learn more about the businesses that currently allow crypto payments in San Francisco? Keep reading to find out.
Spiazzo Ristorante
This authentic Italian restaurant features some of the best food that you can get this side of Italy with many specialty items on the menu. They have been in business since 1997 and pride themselves on innovation.
In addition to paying for your food the traditional way with cash or credit card, they also allow the use of Apple and Android Pay. Additionally, they recently started accepting cryptocurrency as a way to pay as well.
Rossi & Rovetti Flower Delivery
This floral delivery service has been family owned and operated since 1871 in the San Francisco area. Through the years they have made many changes to stay current with the changing times.
The options to pay for their services are no different from the innovations they have made through the years. This means that they accept both traditional ways to pay as well as alternative methods such as cryptocurrency.
Mission Synths
Mission Synths is an electronic music hardware shop that is focused on providing customers with a unique experience. They specialize in synthesizers and other electronic hardware for musical instruments.
They also, in addition to accepting traditional forms of payment for their goods and services, will accept other methods such as Apple and Android pay. To stay competitive, they also provide the option to pay with cryptocurrency.
Mariposa Baking Co
This bakery which has been opened since 2004 is well known for its artisan creations such as various desserts and loaves of bread. While they offer classic artisan baked goods, they also specialize in gluten-free options.
You may want to visit this bakery if you are ever in San Francisco because they provide delicious baked goods with various ways to pay such as cryptocurrency. This is a company that also gives back to the community by donating a portion of its proceeds to charitable organizations.
The Archdiocese of San Francisco
As with many other nonprofit organizations, the Archdiocese has made it easy for people around the world to donate and participate in their various fundraising activities. This is because they have entered the rest of the organizations that are now accepting cryptocurrency as payment.
Through GivingBlock.com, the Archdiocese and sever other nonprofit organizations can partner up and provide people with various ways to donate.
Uber and Lyft
These two organizations, are separately owned but are both in the industry of providing rides to those who do not desire to drive. Ridesharing organizations have become popular over the years with more and more people looking for alternatives to driving.
Both of these organizations are headquartered in San Francisco but offer many options for their customers across the country to pay. Cryptocurrency is one of the methods that people can use to pay for their rides.
At the end of the day, if you either live in San Francisco or are planning to visit, you should keep in mind that there are many places where you can use cryptocurrency to pay. While the list above is not exhaustive, it certainly gives you a good starting point for other companies that may be offering many other alternative currency methods of payment.
Bitcoin | Cryptocurrency | Spending bitcoin | Bitcoin atms | California | San francisco