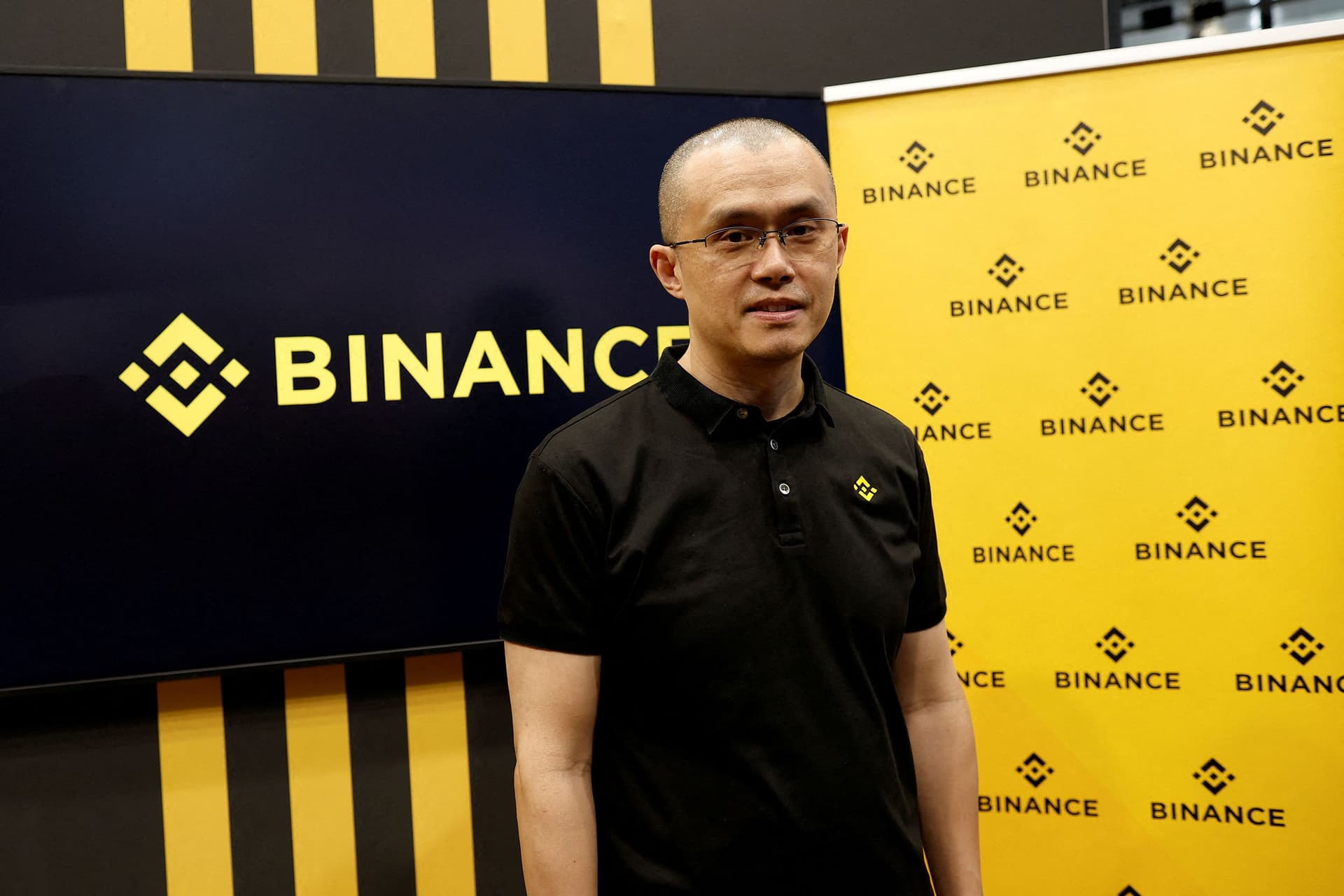 Most people know Changpen Zhao as the successful CEO of one of the largest cryptocurrency exchanges in the world, Binance. Although you may know him as CZ in the crypto world, do you know who Changpen Zhao is?
From a family who immigrated to Canada in the mid to late 80s to billionaire status, Changpen Zhao has been on the rise since graduating from university at McGill. Known to most as the crypto mogul and CEO of Binance, Zhao has risen to the top of his industry even though he has experienced trouble along the way.
For those who are curious as to who Changpen Zhao is and where he came from, read on to learn more.
What is Changpen Zhao's Background?
Born in the Jiangsu province of China on February 5, 1977, to parents who were both educators, Changpen Zhao lived the first part of his life in turmoil. He reports how difficult it was living in a communist community where you did not have access to many necessities.
It wasn't until his father fled China in 1984 to pursue his doctorate in Canada that the Zhao family had the promise of a better life. Although the rest of Zhao's family did not leave China until five years later, they soon found themselves with opportunities they hadn't had before.
Zhao has spoken during interviews about that time in his life, as a 12-year-old boy and his family sitting outside the Canadian embassy awaiting their chance to receive a visa. Although the wait lasted for about 3 days, the time, in his opinion, was well worth it.
Zhao spent what he refers to as the best years of his youth growing up in Vancouver and working various jobs along the way. Even at a young age, Zhao showed an interest in computer programming and was extremely gifted in mathematics.
He attended McGill University in Montreal and studied computer science, which was no surprise to his family. It was his father who introduced him to computers when he purchased a 286 DOS computer when he was a young boy.
Once graduated from university, Zhao chose to work as an intern for Tokyo Stock Exchange and then worked for Bloomberg Tradebook for several years in New York. Eventually, however, the computer genius chose to move to Shanghai to start an IT consulting firm with some of his friends and colleagues.
What is Changpen Zhao Known For?
After jumping from one tech startup to another while in China, Zhao entertained the idea of opening his own cryptocurrency exchange. This was where his current business, Binance was born during the summer of 2017.
Although launched while he was temporarily again living in China, Zhao found himself once again fleeing from the country when the government banned the trading of cryptocurrency. It was at this time that he chose to run his company as a remote business instead of just setting up shop in another country.
The move did not affect the success of Binance and Binance Coin, however, which quickly became one of the most successful crypto companies in the world. Although Zhao and Binance have had some bumps in the road, they have continued to soar even today.
By 2021, the crypto exchange giant reportedly had a trading volume of more than $30 trillion at any given time. This put Binance in direct competition with two other crypto exchange giants, Coinbase and FTX.
Trouble for Binance and CEO Changpen Zhao
Binance and Changpen Zhao, though successful, have not been without some type of trouble along the way. From the largest hack in crypto history to issues with various regulations around the world, Zhao has continued to do well.
In 2019, Binance experienced its first and largest bump in the road with a hack of epic proportions. The Binance hack brought with it the loss of several million dollars in Bitcoin.

Although it was a major hit for Binance and Zhao, the company recovered well and all customers who were hacked were reimbursed for their loss. This showed Zhao's commitment to ensuring that his customers were protected from these types of issues.
Other issues Zhao has faced over the years have been of a regulatory nature which stemmed from not having a specific headquarters location. Binance was banned in the U.K. in 2021 for various regulatory reasons.
Zhao also faced money laundering rumors in the United States but has recovered from it all time and time again. As an answer to some regulatory issues, Zhao launched a U.S. subsidiary of Binance.
He also stated that because of the many regulatory issues, he would trade his nomadic lifestyle for Binance and settle in to make the company "fully regulated". Currently, Binance is based and regulated in the Cayman Islands.
What is Changpen Zhao's Net Worth?
As with most entrepreneurs in the world of cryptocurrency, it is difficult to pin down their exact net worth and Changpen Zhao is no different. This is because crypto valuation is not regulated and the value of various coins changes more fluidly than fiat currency.
It has been reported, however, that Zhao's current net worth is somewhere around $15 billion, but has been both much more and much less from time to time. This is mostly due to the ties his net worth has to his company, Binance, and the unknown amount of digital assets he has.
Changpen Zhao's Binance and FTX
Changpen Zhao came into the spotlight yet again in 2022 during the fiasco that was surrounding Sam Bankman-Fried and FTX. During the crypto market crisis in 2022, many cryptocurrency companies suffered losses, so it is no surprise that Changpen Zhao was one of the many that did.
FTX, however, suffered a major loss and was looking desperately for a way out, and Changpen Zhao decided to throw his hat in the ring to help. This, of course, came on the heels of his announcement to sell off all of his FTT, which was the token owned by FTX.
This announcement is said to have been the straw that broke the camel's back for FTX since soon after they lost much more of their net worth. It was also during this time that Changpen Zhao signed a letter of intent to acquire FTX.
Soon after his intent to acquire FTX was made clear Zhao, during his due diligence research, was made aware of just how dire the financial situation was at FTX. This caused him to pull out of the deal and the acquisition, which then resulted in FTX going bankrupt.
Zhao reported that what he discovered during the research stage of the acquisition is that FTX was too far gone in a financial spiral for him to follow through with the acquisition. Since this would directly affect his own company's assets, he chose instead to drop the deal.
As of the writing of this article, Changpen Zhao states his residence is in Singapore, but he continues to travel the world as he manages his exchange.
Changpen zhao | Binance | Crypto | Binance exchange | Ftx | Binance coin