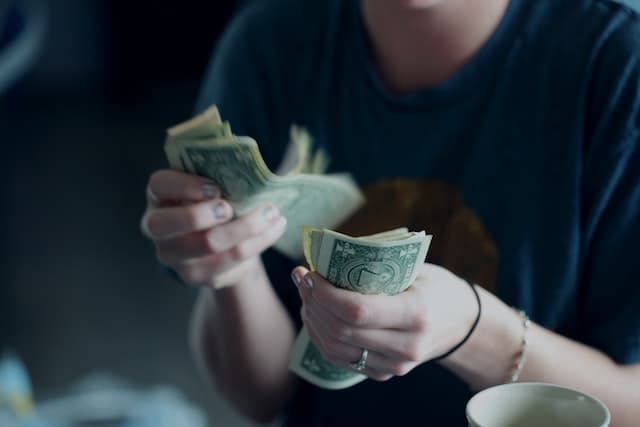 US Government Seizes Assets Belonging to FTX CEO
Sam Bankman-Fried, the former CEO of now insolvent FTX, was arrested in the Bahamas on December 12, 2022. While many thought this would be the end of the case of the collapse of the FTX trading platform, it was really just the beginning.
Over the past few weeks, the US government has begun to take a deep look into the financials of FTX. And while Sam Bankman-Fried continues to maintain his innocence, the US government has encountered several financial dealings having to do with the exchange that are far from legal.
Read on to learn all about the US government and what they have discovered as they have investigated the collapse of FTX.
US Government Seizes Robinhood Assets
Have you ever invested using the stock trading app Robinhood? It's an investing app, and many users swear by its easy-to-use interface that allows just about anyone who has a buck to get involved in stock investing.
As it turns out, Sam Bankman-Fried also thought Robinhood was a good idea as investigators discovered he owned almost 8% of the company, which at its current valuation amounts to almost $460 million dollars. The US government seized these assets on January 4th because they were Bankman-Fried's personal assets and were unlikely to be turned over during the course of the bankruptcy proceedings.
The US government has not said what they will do with the assets, but it is likely they will sell them on behalf of Bankman-Fried in order to recoup some of the losses he owes FTX customers and debtors. Currently, the assets are simply frozen, and Bankman-Fried is unable to access them or sell them himself.
Investigators Spot Moving FTX Funds
Before the Robinhood shares were discovered in Bankman-Fried's personal portfolio, investigators on the case the last week of December noticed some interesting transactions. These transactions amounted to over $30 million and included funds that were being tracked in their connection to the FTX hack.
Sam Bankman-Fried tweeted on December 30th that he wasn't moving the funds and that he no longer had access to the wallets in question. This created an immediate uproar on Twitter, as he is publicly listed as the owner of these wallets. In response, SBF stated that other employees of FTX had access to the wallets, and he hoped it was them moving the funds. He then offered his help to the government to track the funds that were moving.
His help was not needed, however, as Conor Grogan, a Coinbase director, was able to track the funds himself. As a known onchain sleuth, Grogan frequently tweets as he follows moving funds.
According to Grogan, the SBF money that was moved was pushed through several blockchains, from Polygon to Binance Smart Chain and even Avalanche. The money was moved in multiple currencies from MATIC, AVAX, USDC, USDT, and WBTC and converted into these currencies as well. The total amount of the money moved and converted totals over $30 million. Grogan states that much of it ended in a single wallet address and that some transactions cleared as late as January 2nd and 3rd. During this time, SBF was on house arrest, and many suspect he is running his money through different blockchains in an attempt to launder it.
Some defenders of SBF state that this is bankruptcy proceedings activity, but Grogan tells readers that this is not the case, as there was other movement, solely in BTC, which he suspects was the bankruptcy proceedings. The activity he believes is bankruptcy activity has to do with the movement of 502 BTC to an address that holds a balance of 3,499 BTC. He believes the US government is attempting to separate FTX assets from those which belonged to Alameda.
Is Sam Bankman-Fried Hiding Assets?
While SBF was quick to deny allegations that he was moving the money, it is likely that he, or someone he trusts, is moving the money on his behalf. In the cryptocurrency world, while it is easy to track money from wallet to wallet, it is still a bit anonymous, as anyone can move money with as little as a wallet address. Plus, while SBF is on house arrest, it is likely that he is still able to access his wallets and other financial accounts, not to mention that he's been on Twitter, so he clearly has internet access.
That being said, it is also possible that it was not SBF moving the money, as the bankruptcy proceedings for FTX involve a large number of people who were part of the business. It could very easily be a CFO or another employee moving the funds to accounts so they can be accounted for. The only reason we don't think this is the case and prefer to believe SBF is moving the money is because of the lengths the person went through to launder the money.
The money that was moving went through numerous platforms and currencies in the hope that it wouldn't be tracked. This widely points to someone who is trying to obscure money. Why would someone undergoing bankruptcy work so hard to hide money? Exactly.
What Can FTX Users Expect?
While we can't be sure who is moving the money tied to SBF's wallet, if you are a previous user of FTX, it is likely you will get some or all of your money back. The FTX bankruptcy proceedings started on November 22nd, and they are well underway.
The big question is when FTX users will see their coins again. First, it depends on what part of the bankruptcy proceedings that users are a part of. If they are included as creditors, then they may be paid out toward the beginning of the process.
The problem is FTX is worth far less than SBF originally claimed. It also suffered a "hack" which SBF claims that the stolen funds can't be included in the payouts. The US government is currently working to investigate these claims, and any FTX users should sit tight and keep an eye on the news because their money should come, but it isn't here yet.
Ftx | Ftx bankrupt | Bankruptcy | Sam bankman-fried | Sbf | Us government | Robinhood