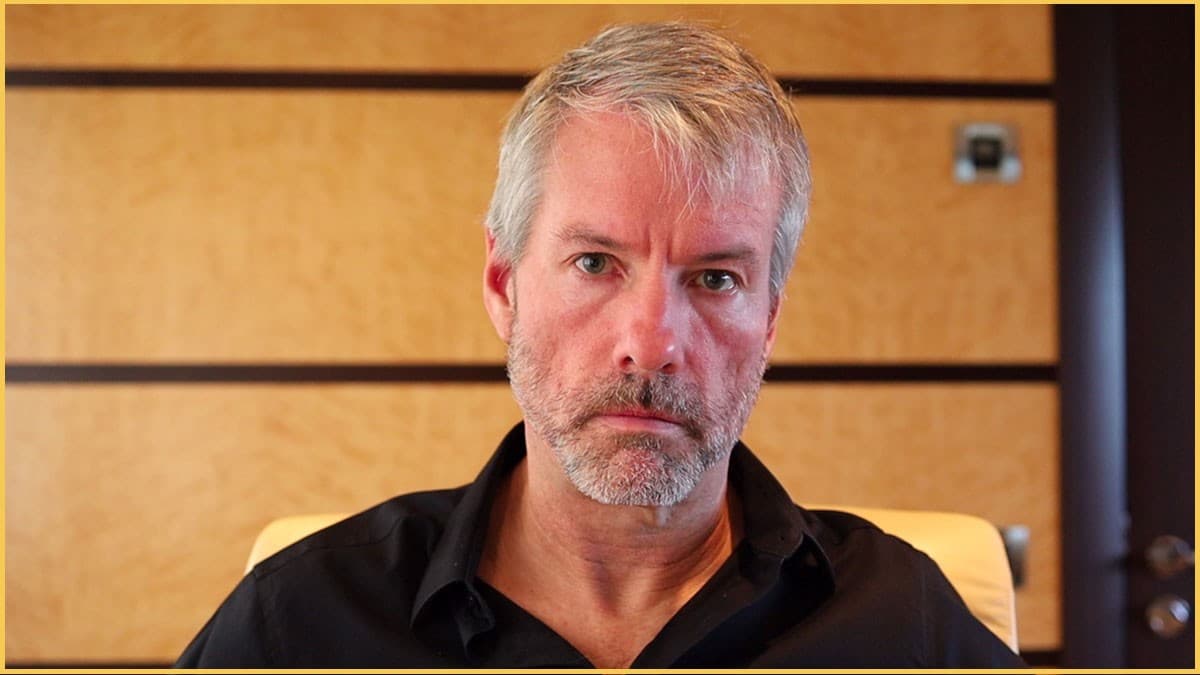 Most people in the world of business and technology have heard of Michael Saylor in some way or another. But, do you know how he got his beginnings as one of the most successful entrepreneurs in the business world?
Michael Saylor is an American entrepreneur who co-founded the highly successful MicroStrategy company. He has brought with him his knowledge of the business world along with his expertise in technology and intelligence training to lead the company forward.
Although you may know who Michael Saylor is, you may be interested in learning more about his early life and how he got to where he is today. Keep reading to learn more about this successful entrepreneur.
What is Michael Saylor Known For?
Michael Saylor is well-known as an American entrepreneur and executive in the business and cryptocurrency industry. He is most widely known for his co-founding of MicroStrategy, which is a company that focuses on providing intelligence for businesses, cloud-based services, and other types of mobile software.
In addition to his work in the technology industry, Michael Saylor is also known to have founded the Saylor Academy. This organization provides free online courses for people who otherwise would not be able to take them.
In addition to his business acumen, he is also a New York Times bestselling author of the book, The Mobile Wave: How Mobile Intelligence Will Change Everything. He used much of the expertise and knowledge he has gained throughout his career to write this book and has had much success along the way.
Overall, Michael Saylor has been one of the most influential participants in the world of business and technology since the beginning of his career. It is no surprise that he also jumped on the bandwagon with others who have seen the importance of investing in the crypto industry.
Related: Who is Charles Hoskinson?
Early Life of Michael Saylor
Michael Saylor was born in 1965 in Lincoln, Nebraska as a child of a military family. This means that while he was born in Nebraska, his family often moved around the world depending on where his father was needed.
Having settled in Dayton, Ohio at Wright-Patterson Air Force Base by the time he was in high school, he was able to focus on his schooling. By the time he graduated high school, he did so as not only the class marshal but also as the valedictorian of his class.
With Saylor growing up in a military family, it was no surprise that he chose not to stray too far away from that world. With his interests in military technology and intelligence, he was able to build a career that both interested him and challenged him at the same time.
Education and Career
Michael Saylor received a full scholarship from the Air Force Reserve Officer Training Corps, which allowed him to attend the Massachusetts Institute of Technology or MIT. He majored and earned degrees in both astronautics and aeronautics.
It was during his time at MIT that he joined the fraternity, Theta Delta Chi, and originally met his future business partner, Sanju Bansal. It would be a few short years later that the pair would co-found one of the most successful companies in the world.
By 1987, Saylor graduated from MIT with high honors and also attended the Lackland Air Force Base flight officer training. It was then that he was certified as a Second Lieutenant in the U.S. Air Force.
While beginning a career as a consultant in computer simulations, he also joined the Air Force Reserves. Shortly after this, he co-founded his company MicroStrategy to combine his love of technology, computer simulation, and business.
Michael Saylor and MicroStrategy
In 1989, when he was just 24 years old, Michael Saylor teamed up with former fraternity brother, Sanju Bansal, to form MicroStrategy. Their mission was to provide cloud-based solutions, business intelligence, and other technology to various businesses around the world.
As the company grew with not only its offerings in the business intelligence and technology industry, but also a wide range of operating systems, it chose to go public in 1998. As the CEO of the company, Saylor has led the company to exponential growth over the years.
As part of his work with MicroStrategy, Michael Saylor has also invented about 40 different patents in the technology industry. Through these patents and other successes, he has been a great asset to the company for many years.
Related: A Guide to Blockchain Technology
Michael Saylor and Cryptocurrency
While successful as the CEO of MicroStrategy, Michael Saylor has never been one to become complacent in his learning opportunities. This is why in 2020, he announced that he and the company would be exploring the possibility of investing in Bitcoin.
During the summer of that same year, using funds from their treasury assets, they purchased more than 21,000 bitcoin. They continued with the purchase of Bitcoin and other digital assets throughout the remainder of 2020 to add to their overall net worth.
Most people who are immersed in the cryptocurrency industry know that at the end of 2020, many companies made a push to increase their overall Bitcoin assets. MicroStrategy is said to be the leading force in these efforts.
By the end of 2020, it was reported that MicroStrategy had a total value of bitcoin of around $1 million. This is why other companies such as Square and Tesla made the push to also invest more in digital assets.
Because of his major push to own more and more Bitcoin over the years, it is said that the company, MicroStrategy, lost close to $1 million in digital assets in 2022. Although this may be the case, Saylor has not given up his belief and goal to become one of the biggest investors in the cryptocurrency industry.
Related: What Can You Buy with Cryptocurrency?
Overall, when it comes to Michael Saylor, he remains one of the most influential players in the world of both business and cryptocurrency. With his knowledge of various industries, and his successes in both business and his other ventures, Michael Saylor has made a name for himself and his company MicroStrategy over the years.
Bitcoin | Michael saylor | Crypto | Cryptocurrency | Mit | Learn about crypto | Blockchain | Blockchain tech