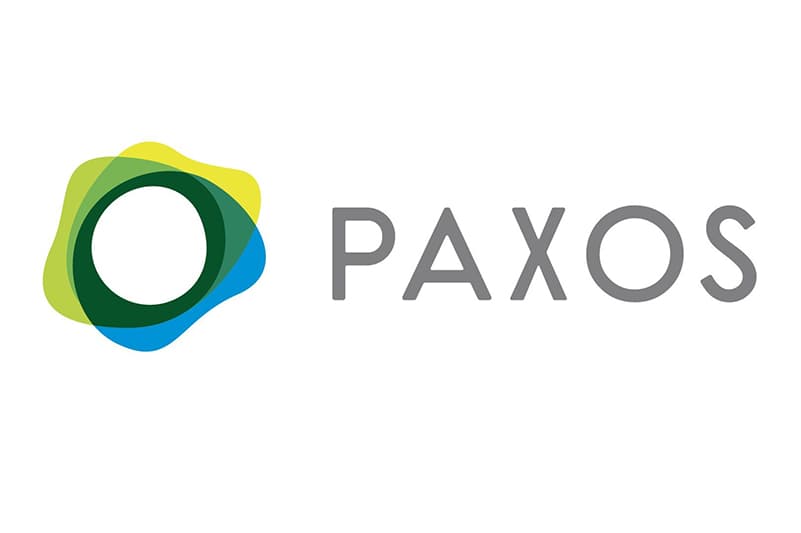 Altcoin Spotlight: What is Paxos?
Paxos is a cryptocurrency company you have likely heard of before. Known for its blockchain protocols, it should come as no surprise that Paxos has its own cryptocurrency token known as PAX.
PAX is a stablecoin invented by the company Paxos and it is pegged to the US dollar on a one-to-one basis, meaning for every dollar of PAX created the company keeps one US dollar in a bank account.
Is PAX worthy of an investment? Keep reading to learn more about the Paxos company and whether or not you should invest in their cryptocurrency.
What is Paxos?
Paxos is the common term used to refer to the PAX token, however, the actual name is 'Paxos Standard Token' and it refers to the stablecoin created by the Paxos company. The PAX stablecoin is backed on a 100% basis by the US dollar (unlike Tether which is only backed 75% by the US dollar) meaning that for each PAX created, the Paxos company adds another dollar to their bank accounts.
The purpose of Paxos is to create a digital currency that can be used around the globe without having problems at the border while also keeping the volatility that usually comes with cryptocurrency out of it. It also seeks to have low transaction costs, so that people anywhere can use it without the worry of paying a large fee just for sending money to family and friends abroad.
Paxos is an ERC-20 token, meaning it is built on the Ethereum blockchain and can be used in smart contracts or dapps across the platform. The coin was launched in 2018.
Who Invented Paxos?
Paxos was created by Charles Cascarilla who founded the company in 2012 and continues to work as CEO. The company's official name is Paxos Trust Company and they are based out of New York, but they do also have offices set up across the globe in London and Singapore. Unlike most cryptocurrency companies, they are actually approved by the US government since 2015 and they are regulated by the New Your State Department of Financial Services.
You may be wondering how a company like Paxos was able to be registered while other cryptocurrencies and stablecoins cannot, and part of it is believed to be because a former US senator and FDIC chairman sits on the board of the company. Beyond that, PAX is also regularly audited to ensure they maintain the 100% backing guarantee. You can even check these for yourself on the Paxos website. All USD in Paxos accounts is FDIC insured.
How Can You Buy Paxos?
Paxos, because of its stellar reputation, is available on most major cryptocurrency exchanges like Coinbase and Binance in exchange for fiat or any ERC-20 token. Because this stablecoin is 100% backed, no matter what exchange you decide to purchase it on, you should find that it costs $1 per coin.
If you'd rather avoid the exchanges, you can also make an account with Paxos directly and exchange fiat for your PAX on their platform.
Should You Invest in PAX?
Although PAX is a great company that seems to be very reputable, PAX is not a good investment. Mainly because the value of PAX will never increase on its own and it will always be tied to the US dollar.
Look at it this way, every dollar you put in PAX is a dollar that is literally added to the company's account. When you cash out, you get that same dollar back. You will never get more than that dollar. The only way you can make money with PAX is if the US dollar increases in value, which is likely never going to happen.
Just take a look at the news. The current inflation rate is wrecking the dollar as well as currencies all over the world. So much so that the IMF is considering removing the dollar as the world pegged currency. Therefore when you buy Paxos, it is actually worse than putting your money in the bank—because at least in the bank you will earn interest on your money.
The point is, when you are looking for an investment, PAX just isn't it. You should look for currencies that are more likely to rise in price such as Bitcoin or Ethereum. But know that these are incredibly risky investments and you could lose all your money.
What Can You Use Paxos For?
Just because PAX isn't a good investment, it doesn't mean that there aren't uses for the stablecoin. The main use of the stablecoin is borderless money. If you need to send a transfer to someone in another country, PAX is a great way to do it.
Likely your transfer with PAX will be low cost, and the exact amount you choose to send will be the exact amount that arrives. This makes it a much better option than sending Bitcoin, which could lose a significant amount of its value during the transfer due to volatility.
But beyond its value as a transfer currency, PAX doesn't have a whole lot of use cases, especially because it is overseen by the US government. You can't use it for some of the things you would use Bitcoin for because it is not private money.
Final Thoughts on Paxos Cryptocurrency
Overall, Paxos isn't a devil of a project that we usually feature in these Altcoin spotlights. Rather, it is a store of value that is backed by the US government that can help you to send money abroad. It's regulated, and safe (well as safe as the US dollar anyway) which means there's no reason not to use it if you need to make a transfer.
If you are looking to invest in cryptocurrency, however, skip Paxos, as you will not make any money. You are much better off looking at almost any other project. Just ensure you do your research before you invest in any project as there are many scams on the altcoin market that may cause you to lose your entire investment.
Paxos | Altcoin | Stablecoin | Crypto | Crypto investment | Invest in crypto