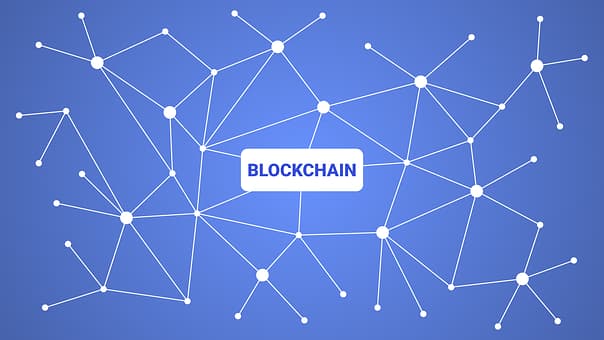 Are Companies Currently Using Blockchain Technology?
Blockchain technology is quickly overtaking the world and finding it's place in society. Although you can't pay for your coffee in Bitcoin just yet, there are actually several companies that are currently using blockchain technology to function whether you realize it or not.
Many large companies are using blockchain for everything from database management, supply chain communication, and even when it comes to everyday dealings with their customers. These companies are from every sector and industry, and some that are on the list may just surprise you.
So whether or not you are ready to implement blockchain into your own business, it is definitely time to realize that blockchain technology is becoming a huge part of your life. Read on to find more out about the companies that are currently using blockchain technology for their everyday operations.
Barclays Adopts Blockchain Technology Early On
First up on the list, is Barclays, the second largest bank in the UK, and they are one of the first financial institutions to see the use in blockchain technology in the banking sector. First and foremost, they have begun using blockchain technology in their KYC process. This allows the bank to collect and store customer data quickly and efficiently. The data is then stored securely, safer from hacks than almost any other data storage system on the market.
Currently, the bank is working on a way to use blockchain to back digital transactions. This way they can make them faster and easier than ever in addition to increasing the borderless banking world. They are doing this by creating a settlement coin that would act as digital cash between banks and allow for a streamlined settlement of transactions when users wish to send funds but have accounts at different banks. This technology is still in development, but they hope to release the technology soon.
Unilever Uses Blockchain To Upgrade Their Supply Chain
Unilever is a consumer goods company most well-known for its products Lipton, Ben & Jerry's and Dove Beauty products. But with so many products in several different markets, it's no surprise that they have decided to turn to blockchain technology in order to keep track of their supply chain. Rather than using paper, pencil, and other archaic methods of sending products around the globe, they will now use blockchain to track goods in a transparent way.
The company has used blockchain to create a universal database that can be accessed by specific people at different parts of the supply chain. This means that suppliers can input information that can be read and tracked by those in corporate miles away. Besides lowering the company's use of natural resources, this also helps them to be on top of their supply chain no matter where corporate is located in the world. This was done thanks to a blockchain toolkit issued by the World Economic Forum that encourages companies to use blockchain for their supply chains in the post COVID world.
Pfizer Stores Data and Tracks Pharmaceuticals Thanks to Blockchain
Besides just in supply chains and finance, blockchain has many uses in the field of healthcare, and Pfizer is one of the first companies to begin to begin to tap into the potentials of this technology. To make this happen, Pfizer partnered with Aimedis to use a proof of work blockchain to improve the way customer information is stored as well as how pharmaceutical drugs are tracked.
They have begun the preliminary experiments to use blockchain to store customer records as well as managing their digital inventory. They hope to further expand on this in the future to allow people to manage their health easily from a blockchain based app. They would eventually like to be able to have all information a healthcare provider would need to care for a patient quickly accessible through the app. This would allow multiple providers, such as in an emergency room situation, to work on the same patient without needing to be in the room together or have meetings.
MetLife Manages Life Insurance With Blockchain
Surprisingly, blockchain has a use within the operations of insurance companies as well! One company, MetLife, in particular has decided to see how far blockchain technology can take them. Surprisingly, they started out with the hopes of putting their business on the blockchain even before most companies knew it existed, back in 2016. They have since made major waves with their product called LifeChain.
As of 2019, LifeChain is live, allowing loved ones to use the automated system to discover if a deceased family member was covered by life insurance or not. And if they find that they were, then they can automatically file a claim directly from the app. But the best part is, the app doesn't just work for MetLife, but rather it searches for the individual's identification number across several systems—making it easy to find out if they had insurance or not, even if they used several insurance companies in their everyday life.
The Government of Dubai Uses Blockchain Technology
It isn't only the private sector that has become interested in blockchain, but the public sector as well. Several governments have realized that they can streamline many processes thanks to blockchain technology and the government of the city of Dubai has become especially excited—with aims to become the first city that functions wholly on blockchain technology at some point during 2021.
As of the writing of this article, they are part of the way there. They have replaced every police station in the city with Smart Police Stations where citizens can go and use blockchain technology to file a complaint on a computer. The blockchain then verifies the complaint and forwards the information to the proper parties. In the same way, if you are involved in a fender bender, and no one is hurt, rather than call the police, you and the other individual will pull over and handle the entire situation using an app. This app handles everything from the police report to the filing of respective insurance claims, and there is no need to call the police!
This has greatly lowered the number of officers Dubai has to keep on staff to police their people. This has also eliminated the need for the cops to handle issues that aren't considered serious. While they haven't reached their goal of total automation just yet, it certainly seems they are on the right path!
Overall, companies and governments everywhere are quickly learning that adopting blockchain technology is in their best interest. And if you were still on the fence about the power of blockchain technology in your business or company, this should be a sign that blockchain really is the technology of the future and that you should adopt sooner rather than later!
For more information about blockchain adoption, and the uses of cryptocurrency, follow our blog at MintDice.com.
Blockchain | Dubai | Unilever | Barclay | Blockchain technology | Cryptocurrency | Blockchain adaptation | Pfizer | Metlife | Life insurance