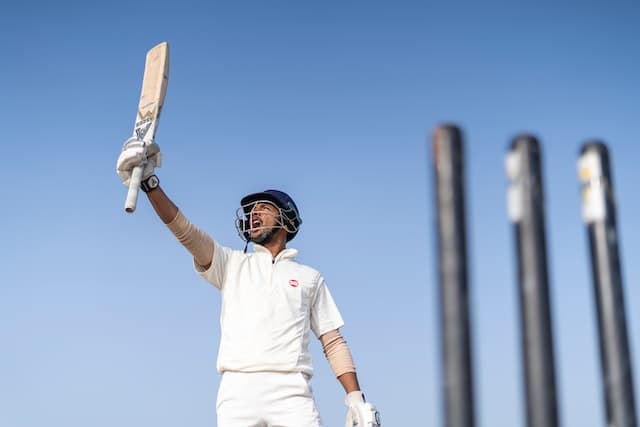 What You Need to Know About Betting on Cricket
Cricket is a sport that has its origins dating back as far as the 16th century in England with quite a bit of popularity. But, did you know that betting on cricket is just as common as betting on many other sports?
With the popularity of the game of cricket, there are many opportunities for you to bet on the game. Before you do so, however, there are many things that you need to know about cricket betting.
Knowing the types of strategies that exist for placing a bet on cricket will give you a better understanding before you get started. Keep reading to learn more about what cricket is, the strategies behind betting, and the most popular bets you can place in a cricket match.
What is Cricket?
Cricket is said to be the second most popular sport in the world and is known to have billions of fans who gather to watch. It is a game that has a long-standing history dating back many centuries with its founding in England.
The game is played with eleven players on each of two teams who work to battle each other through agility and sportsmanship. Although cricket has been compared to American baseball, many differences set the two sports apart.
In the game of cricket, three primary functions are played by the individuals on the team. The batsman bat and then run the field to score, the bowler throws the ball to the batsman, and the fielder who is out in the field attempts to keep the batsman from scoring.
Various formats of cricket can be played depending on the team and other factors. The two most popular types of cricket are Test Cricket and One Day Cricket, although other formats exist.
Test Cricket is a tournament that can last for five days straight with each team being able to bat twice if there is time. Day Cricket only lasts for a day and each team is allowed 300 balls with the chance to score more than the other team.
Is There a Strategy for Betting on Cricket?
Similar to betting on other sports, when you bet on cricket, it is important to first of all know the sport well. Although this is a common sense rule of thumb, you would be surprised at how many gamblers will place a bet on cricket without knowing the rules of the game.
When it comes to a strategy for betting on cricket, the most important one is to be aware of the various bets that are allowed. Since there are so many different options available for you to bet on cricket, knowing what the difference between is can help you form your strategy to win.
Another important factor to keep in mind when you are diving into the world of cricket betting is knowing where you can bet. This will also help you determine the best strategy to use when you decide to place your first bet.
Overall, with any type of betting, it is important to keep in mind that there is no such thing as a sure bet. When you are placing a bet on cricket, you will need to ensure that you have the money to cover the bet in the case that you do not win.
Related: How to Win at Sportsbetting
Most Common Ways to Bet on Cricket
Like most other sports that people bet on, cricket sportsbooks offer many options for you to choose from when it comes to betting on a cricket match. While some are similar to the types of bets you may place in other sports, some are unique to the game of cricket.
Match Betting
Many people who bet on cricket choose this type of betting, especially when they are just getting started. This is because the match bet is quite simply the most straightforward type of betting on cricket.
In the match betting, you basically choose either team to win or that the teams will end the match tied. That is all you have to do to place this type of bet.
Completed Match
For this type of bet, you are not so much betting on either team in the match, but rather on whether the game will be finished that day or not. This could be dependent on the weather or other factors so while risky, you may find it an easy way to bet on the game.
Inning Runs
This type of bet is as much of an over/under wager since you are placing your bet on the number of runs that may occur in the first innings of the match. For this type of bet, it is important to understand that the sportsbook will post the number of runs and then you will decide how many more or fewer runs there will be in the actual match.
Top Bowler
As you dive deeper into the world of cricket betting, you can begin to place more specific bets, such as betting on the top bowler. This is a bet that you will place based on the bowler who takes the most wickets during the match for either team.
Top Batsman
This type of bet typically has a higher payout that is associated with it since it is more difficult to predict a single player who will score the most runs. However, it is a popular bet since there is more risk involved and you can choose a player from either team.
Tournament Outright Winner
For those bettors who want a less specific way to bet on cricket, there is the option of betting on the winner of a specific tournament. For this type of betting, you will simply choose the team you think will win the overall tournament.
Final Thoughts on What You Need to Know About Betting on Cricket
The bottom line when it comes to what you need to know about betting on cricket is that depending on the sportsbook, there are many options available for you to choose from. This means that if you enjoy watching cricket matches, you will also be able to place bets on your favorite players as well as your favorite teams in a variety of ways.
Think you are ready to bet on cricket? Check out our article How to Bet on Cricket to get started!
Cricket | Betting on cricket | Sportsbetting | Sportsbook | Bitcoin sportsbetting | How to bet on cricket