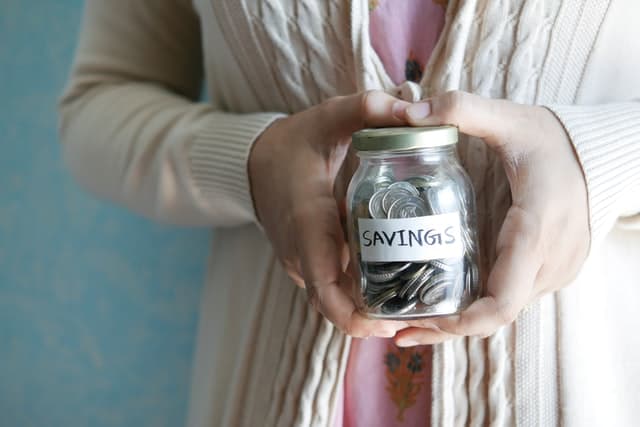 Can You Add Bitcoin to Your Retirement Account?
Many people dream of the day they can retire from the monotonous circle of their daily work routine. Creating a retirement account is the best way to ensure that your dream of retirement will one day happen. With the rise of Bitcoin, many people wonder if they can add this cryptocurrency to their retirement accounts.
Although caution is advised, Bitcoin can be added to your retirement account as long as you are doing so with the guidance of a financial advisor. This is because not only can it be a risky investment, but you can end up on the wrong side of a scam.
Adding Bitcoin to your retirement account can be a risky but rewarding investment if it is done in the right way. Keep reading to learn how to add this and other cryptocurrencies to your retirement account.
The Purpose of Bitcoin
It is important to remember that originally, Bitcoin and other cryptocurrencies were not created to become a part of the government sponsored or job sponsored retirement investment world. Instead, they were created to be an unregulated way for people could make purchases and take back control of money from the government.
Additionally, others used crypto because these currencies are built on blockchain technology and can be used for a variety of reasons including creating a decentralized Internet that doesn't steal data from its users. Either way, whatever your purpose for using Bitcoin, cryptocurrency is a world with seemingly endless possibilities.
Bitcoin and other cryptocurrencies have since become a tool that investors began using as a way to increase their portfolios. Wealth managers and other investors saw the potential for building wealth through the buying and selling of Bitcoin.
Can You Add Bitcoin to Your Retirement Account?
While still a newer concept, you can add bitcoin to your retirement account as long as you know what you are doing. It is highly recommended that you consult with either a financial advisor or an investment advisor before doing so.
Keep in mind that there are great Bitcoin investment companies out there and some are not very reputable. You will need to do your research before you invest your cryptocurrency with them.
How to Add Bitcoin to Your Retirement Account
Most investors suggest diversification when it comes to building your retirement account for the day you get to leave your job. There is no better way to diversify your portfolio than to invest in something like Bitcoin alongside other traditional investments like ETFs.

With Bitcoin retirement investing being so new, it is not a saturated market and can be extremely beneficial to those who take the chance and place an investment. The key to this success when investing in Bitcoin is to ensure you know what you are doing or consult an advisor to help.
Invest with Bitcoin IRA Businesses
Since the onset of the idea of using Bitcoin to help fund a retirement account, many Bitcoin IRA businesses have popped up on the market. This is because with cryptocurrency being a new way to build wealth, many people want in on the action.
When using one of these Bitcoin IRA businesses, it is advisable to use caution since some of these may not be have the most reputable businesses. Basically, some may be scams. So investigate any Bitcoin IRA business before you invest your hard earned money.
Place Your Bitcoin in a Self-Directed IRA
Self-directed IRAs give you the freedom to control your portfolio in a way that works best for you and your family. These types of retirement accounts usually have experts who know what it takes to build wealth by making wise decisions.
In most cases, since the IRS is against adding Bitcoin directly to your retirement account, so you may need to use a bit of a round about method to add it to your account. Since it is considered property, a Self-Directed IRA can hold the Bitcoin that you buy for an extended period without having to butt heads with the IRS.
Use the Buy and Hold Method
Many investment advisors suggest using a tried and true method of investing called the buy and hold method. The idea behind it is to purchase Bitcoin and other cryptocurrencies and then hold on to them for a good amount of time. For this method, all you need is a safe Bitcoin wallet such as a Trezor or Ledger to hold your Bitcoin.

When using the buy and hold method, you are essentially waiting for Bitcoin to become more valuable, and then you will sell it during your retirement to pay your bills. Since Bitcoin is being used more widespread around the world as a way to make purchases, there is currently plenty of it in the market and many people believe that it will only continue to become more valuable with time.
What Are the Risks of Adding Bitcoin to Your Retirement Account?
As with any other type of investment, adding Bitcoin to your retirement account does not come without certain risks. Since the future of cryptocurrency is still uncertain because of how new it is, especially as an investment asset, it is considered a high-risk investment.
Here are some of the risks associated with adding Bitcoin to your retirement account:
Like other investments, there is the risk that the value of Bitcoin will fluctuate so much that you lose money drastically before being able to use it for your retirement.

At this time Bitcoin and other crypto are not regulated by the government or any other entity. Although this is the case, government agencies have been working diligently to find a way to get more involved. If this happens, cryptocurrencies like Bitcoin may drop in value or rise in value, it's hard to say.

Keep in mind that since crypto is not regulated by government entities, it is also not covered by certain insurance agencies either. This means that if an illegal act or hack occurs, you may not be able to recover your losses.
The bottom line is that any investment is risky no matter if it is fiat money or Bitcoin and should be managed by those who know what they are doing. Seeking the advice of an investment or financial advisor may be the best way to avoid being taken advantage of in the long run. But, overall, adding Bitcoin to your retirement account can be a great way to diversify your portfolio while accumulating wealth.
Bitcoin | Cryptocurrency | Retirement | Bitcoin ira | Hodl | Buy and hold | Crypto