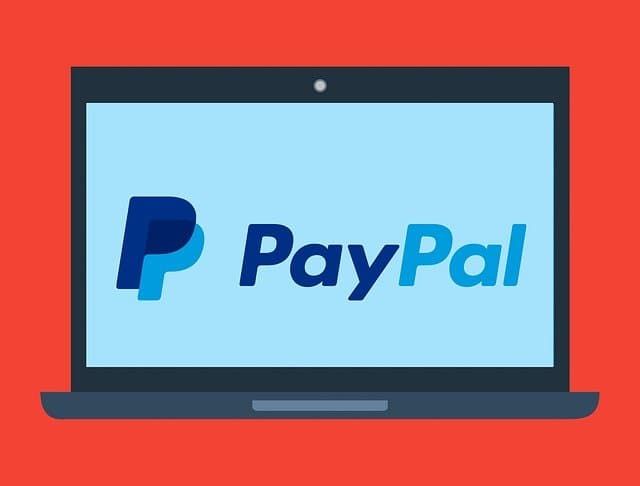 How To Buy Bitcoin With PayPal
To invest in cryptocurrency or not has been a well-debated issue in the financial industry in recent years. This is partly because many people do not know enough about the pros and cons of investing in cryptocurrency. PayPal has recently jumped into the crypto market by offering its users the ability to invest with smaller amounts of money and a more accessible format.
Buying Bitcoin with PayPal can be an overwhelming process, especially if you are not particular about how it works. Fortunately, the platform has created an easy-to-understand method to help you through the process of investing in Bitcoin.
To learn more about investing in cryptocurrency through platforms like PayPal, you will need to know the procedures and requirements first. Keep reading to discover what you need to know and how to buy Bitcoin through PayPal and other payment platforms.
PayPal and Bitcoin: What You Need to Know First
PayPal has made it simple for those who are just starting or thinking of beginning the process of investing in cryptocurrency. Users across the United States have the opportunity to purchase, sell, or hold onto cryptocurrencies like Bitcoin.
The PayPal platform for investing in Bitcoin has created a way for those who do not know much about investing to participate in the activity with low risk and an accessible format. While there are still specific criteria and processes to be followed, PayPal helps its users through every procedure.
Most investing experts recommend that even beginner investors own a tiny bit of cryptocurrency; however, investing a lot of money in a project you don't understand is unwise. This is because cryptocurrency can be volatile, increasing the risk to investors.
With the ability to purchase Bitcoin through PayPal, more and more people are taking part in this widely popular way to invest. PayPal even allows users to utilize their Bitcoin to make purchases at various online merchants who accept PayPal.
How to Buy Bitcoin With PayPal
When purchasing Bitcoin with PayPal, you need to ensure an active account with the service. Additionally, you have to have available funds to use to make the purchase.
PayPal offers four different types of cryptocurrencies that you can purchase, including Bitcoin, Ethereum, Litecoin, and Bitcoin Cash. These are the most common types of crypto; however, most experts suggest starting with Bitcoin or Ethereum.
It is important to note that while the purchase options are available, as stated previously, you need to have funds in your PayPal account and have them linked to your debit or credit card. Whether you are investing $1 or $10,000, some fees are associated with the purchase.
Before the purchase is complete, you will need to sign the agreement terms with PayPal, verify your identity and complete a W-9 form. This is required whether you purchase your Bitcoin from PayPal or a different cryptocurrency exchange.
To purchase Bitcoin from PayPal, all you need to do is click on the cryptocurrency tab on the website and scroll through to choose the type you wish to purchase. Once this is complete and you have filled out the proper forms, you will have successfully purchased your first bit of cryptocurrency.
How to Buy Bitcoin With CashApp
One alternative to purchasing Bitcoin on PayPal is using your CashApp to buy cryptocurrency with available funds. Like PayPal, CashApp makes the process quick and easy for users just starting.
The most significant difference between using PayPal and CashApp is the ability to transfer your cryptocurrency to other users. While PayPal allows you to use your Bitcoin for purchases, they do not allow you to move to other users except through gifts. CashApp states that you can transfer your Bitcoin to any $Cashtag for free.
The exact requirements apply for CashApp as they do PayPal about verifying your identity, agreeing to terms, and filling out a W-9 form. This is because any money you make, even in terms of cryptocurrency, must be reported for tax purposes.
With CashApp, you also can withdraw your cryptocurrency to a third-party wallet for your convenience. CashApp makes the process straightforward for beginners and those more experienced with investing.
To use CashApp to buy Bitcoin, you just need to log in to your account and go to the Bitcoin tab on your home screen. From there, you choose "Buy BTC," enter the amount or tap on an amount, enter your PIN, and then confirm your purchase.
Keep in mind that if you do not currently have a CashApp account, one can be created relatively quickly. Once you have made your account, transfer funds from your bank account, and then you are ready to purchase your Bitcoin using the steps above.
How to Buy Bitcoin with Coinbase
Coinbase is a widely used platform for purchasing cryptocurrency in various formats and ways. Coinbase provides a versatile platform that works well for those just starting and experienced investors.
Coinbase offers two plans that you can sign up for depending on your experience level with cryptocurrency. The first option, which is just called Coinbase, is a more accessible platform designed for beginners. This option allows you to use PayPal funds or your bank account information to purchase and sell Bitcoin on Coinbase.
This exchange offers around 107 different cryptocurrency options for them to purchase, allowing them to experiment with their investments. However, there is a higher fee structure than most other options.
Coinbase Pro has more advanced features, which are designed for those more experienced investors. There are more than 250 cryptocurrency options since it is assumed that investors with this account know what they are doing.
Both options for Coinbase offer extensive security features designed to protect investors from fraud and inevitable losses. The invested money is protected through the FDIC for up to $250,000 per person.
To buy Bitcoin with Coinbase, you first need to choose the account you want to sign up for and enter your information to set it up. Next, as with the other options, you have to verify your identity using photo identification. The next step is to make your purchase, with a minimum cost of $25.
People like most about Coinbase is the many options available to them, whether you are just beginning your journey with investing in cryptocurrency or have been doing it for a while. In addition, Coinbase offers the ability to either link your PayPal, bank account, or credit card for your investing purchases.
Overall, investing in cryptocurrency can be an exciting investment as long as you know the risks involved. Like any other investment, sometimes you increase your bottom line, and sometimes you can lose. Be sure you understand what is at stake before investing to ensure you do not lose what you cannot afford to lose.
Bitcoin | Paypal | Coinbase | Cashapp | Cryptocurrency | Crypto | Buy crypto