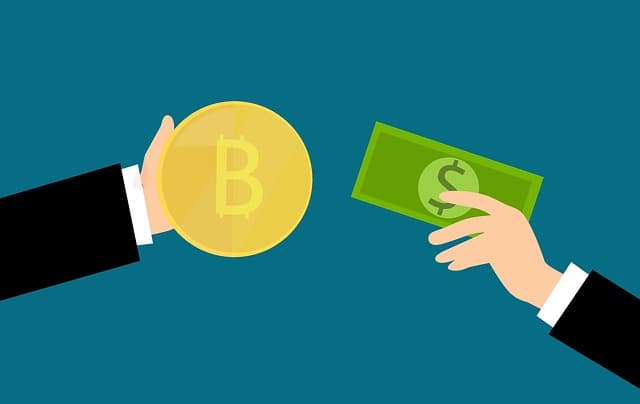 How Long Does it Take Bitcoin to Send?
Bitcoin has become the most popular cryptocurrency in the world. This is mainly because of the fact that Bitcoin was also the first cryptocurrency ever released. This has caused thousands of people across the globe to buy and hold on to Bitcoin as an investment.
Aside from being an investment, however, many people use Bitcoin to complete transactions on the internet and in stores. This has become more popular in recent years. In 2021, El Salvador made Bitcoin one of its official currencies. This increased the popularity of Bitcoin as it was the first country to fully legalize and accept Bitcoin as a currency.
What is Bitcoin?
Many of you out there might have heard all of the buzz around Bitcoin, but you are still lost on what Bitcoin even is to begin with. The answer is pretty simple. Bitcoin is a cryptocurrency that allows you to make payments online to people, and to companies. Aside from this, there are also some physical stores that accept Bitcoin as a form of payment.
Bitcoin is something that many people choose to invest in because it is something that will likely become more important in the future. If you think about the fact that almost every aspect of your everyday life is now on the internet, it makes sense that eventually money will also be in digital format.
How Do You Send/Spend Bitcoin?
You might know a little more about Bitcoin, and you might even hold some yourself. If you were wondering how you can send Bitcoin to other people or use it to make transactions online, then you will be surprised at how easy it is to do so
Bitcoin, like all other cryptocurrencies, is held in a digital wallet on your computer, phone, or in a cold wallet. To send Bitcoin to another person or to make a transaction with Bitcoin you will need to log onto your wallet. Once you have logged on to your wallet, you will have the option to send or receive Bitcoin.
Once you have selected the send option you will be asked to input the recipient's wallet address. It is very important that you are 100% sure that you have the correct address because if you send it to the wrong address you will not receive your money back. Once you input the recipient's wallet address all you have left to do is input how much you would like to send.
That is all you have to do. After following those simple steps you would have successfully sent Bitcoin to someone else's digital wallet.
How Long Does it Take to Send Bitcoin?
The amount of time that it takes for a Bitcoin transaction to go through depends on several factors. One main factor that impacts how long it takes for you to send Bitcoin is the network activity. If you try to send Bitcoin during a time when a lot of other people are also trying to send Bitcoin, then you will experience longer wait times.
However, the average time for a Bitcoin transaction is about 10 minutes. This can also be much shorter if you are completing a transaction during a time of low network activity.
Places You Can Currently Spend Bitcoin
As a result of the rise in popularity of Bitcoin in recent years, there are many major companies that have decided to accept Bitcoin as a method of payment. Microsoft has accepted Bitcoin as a method of payment since 2014. Bill Gates has made several comments about "Bitcoin being better than currency" in the past.
Another major company that accepts Bitcoin as a method of payment is Overstock. The furniture company allows users to pay with Bitcoin and several other cryptocurrencies. All you need to do is select Bitcoin as your method of payment when you check out online.
You might be surprised to hear that the largest hardware store in the U.S allows you to pay with Bitcoin. Home Depot uses Flexa's checkout system to accept Bitcoin payments in their stores. This is huge for the future of Bitcoin because it allows people to pretty much buy everything to build a house all while using Bitcoin.
Starbucks is another major company that started accepting Bitcoin payments in mid-2020. If you want to use Bitcoin to pay for your coffee at Starbucks you will need to download the Bakkt app on your phone. Starbucks partnered with Bakkt in order to accept Bitcoin payments.
The Flexa system that is used in Home Depot stores is also used on the spending app 'Spedn' which allows you to make payments with Bitcoin, Litecoin, and Gemini dollars at merchants like Whole Foods, Baskin Robbins, Gamestop, Regal Cinemas, and Jamba Juice.
Ready to Send Some Bitcoin?
Bitcoin has become more popular in recent years and that level of popularity will likely increase in the future. With so many aspects of everyday life becoming digitalized it only makes sense that currencies do too. The fact that there are so many companies that are now accepting Bitcoin as a method of payment means good things for the future of Bitcoin.
If you were reluctant about investing in Bitcoin before because you didn't realize that it could actually be used for something, at least you now know that it is not true. Bitcoin already has several uses, and the amount of uses and companies that accept Bitcoin is only likely to increase in the future.
The sooner you recognize that Bitcoin and cryptocurrencies will be part of the future and are not a simple fad, the easier it will be for you to transition into using them. However, if you decide to invest in Bitcoin after reading this article you should remember that you should only invest money that you will not need in the near future.
Despite the bright future that Bitcoin and other cryptocurrencies have, they also have risks involved with investing in them. The more aware you are of the risks involved with cryptocurrencies, the less likely you will be to lose money you can't afford to lose when you begin to invest in and use them.
Bitcoin | Send bitcoin | Spend bitcoin | Bitcoin as currency | Buy stuff with bitcoin | Bitcoin education | Cryptocurrency